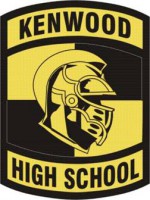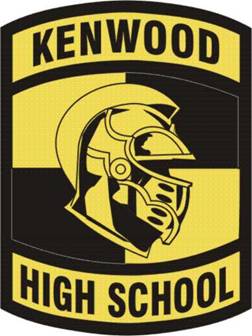 Clarksville, TN – Kenwood High School's Daniel Norl knocked down a 10-foot jumper with 2.6 seconds left, February 18th at Rossview high School, to lift the Knights to a District 10-AAA tournament title for the second time in the school's history, 57-55, over Henry County High School.
Even with the go-ahead basket by Norl, Henry County still had a final chance at a tie or winning bucket after calling their final timeout with two seconds left and needed to travel the length of the court.
Blake Houston would inbound the ball by heaving a long pass around three-quarters length of the court to Brandon Donaldson – who became Henry County's all-time leading scorer earlier in the contest – whose turnaround shot at the buzzer from 25-feet out just missed off the rim to seal away the victory for Kenwood.
Norl would lead Kenwood in scoring with 25 points, while Donaldson led all scorers with 26 points.
Henry County had tied the game 55-55, with 1:01 left on Houston's fifth three of the night after two free throws by Norl had given the Knights a three-point lead, with 1:19 left.
Kenwood had led by five points, 53-48, with 2:30 left in the game, after putting together a 7-0 run after Henry County had taken its first lead of the game, 48-46, with 4:46 left in the contest after scoring seven straight points after Kenwood had led 46-41 at the 6:39 mark.
The Knights had entered the final quarter holding a slim one-point advantage, 40-39, after leading by 10 points, 30-20, at intermission.
But a 9-0 run by the Patriots over the first three minutes of the third quarter cut the Kenwood lead down to one point.
The two teams would trade baskets over the next minute and a half, before Kenwood pushed its lead back out to four points after hitting five of six free throws.
But a three by Henry County's Houston at the buzzer ending the third quarter made it a one-point game.
In the first half both teams come out tight with several missed shots and turnovers, before Donaldson scored the game's first basket at the 5:39 mark.
Kenwood finally got its offense going with back-to-back 3s from Legree Hairston and Jimario Rivers to give the Knights a 6-2 lead.
That got the ball going for Kenwood, who extended that lead out to as many as eight points, 14-6, before Henry County closed out the opening quarter with four straight free throws to cut the Knights lead back to four points, 14-10, after the first eight minutes of play.
The second quarter would see Kenwood slow build a lead over the Patriots, as they got up by as many as 11 points, 26-15, with 2:35 left before intermission before taking a 10-point cushion into halftime.
Both teams will host games on February 22nd to open the Region 5-AAA tournament, with Kenwood facing Gallatin High School and Henry County squaring off against Wilson Central High School.
Photo Gallery
Box Score
Kenwood 57, Henry County 55
| | | | | | |
| --- | --- | --- | --- | --- | --- |
| | 1 | 2 | 3 | 4 | Final |
| Henry County Patriots | 10 | 10 | 19 | 16 | 55 |
| Kenwood Knights | 14 | 16 | 10 | 17 | 57 |
Henry County
Blake Houston 17, Justin Ramos 2, Coltin Wyrick 3, Josef Neumair 3, Brandon Donaldson 26, Conner Boley 2. Team totals 17 14-16 55.
Kenwood
Matthew Norl 4, Jimario Rivers 15, Daniel Norl 25, Kenya Mosley 2, Legree Hairston 6, Keith Dowlen 5. Team totals 21 8-14 57.
3-point field goals: Henry County 7 (Houston 5, Wyrick 1, Neumair 1), Kenwood 7 (Rivers 3, D. Norl 2, Hairston 2).
Records: Henry County 18-8, Kenwood 24-5.
All-District 10-AAA Regular Season Team
Kenwood: Daniel Norl, Matthew Norl, Jimario Rivers, Legree Hairston
Henry County: Brandon Donaldson, Blake Houston, Conner Boley
West Creek: Mo Pressley, Jachin Almon
Springfield: Jaylyn Hudson, Michael McCarroll
Rossview: Julian Thompson-Clay
Northeast: D'Andre Cross
Northwest: Tramon Moore
Clarksville High: Teal Young
All-District 10-AAA All-Tournament Team
Kenwood: Daniel Norl, Matthew Norl, Jimario Rivers, Legree Hairston
Henry County: Brandon Donaldson, Blake Houston, Conner Boley
West Creek: Mo Pressley, Jachin Almon, Davan Jones
Springfield: Jaylyn Hudson, Michael McCarroll
Boys District Basketball Awards Photo Gallery