Clarksville, TN – The Clarksville Police Department, Tennessee Highway Patrol, Kentucky State Police, Christian County Sheriff's Department, Montgomery County Sheriff's Department, Hopkinsville Police Department and Oak Grove Police Department will be conducting roadside safety checkpoints and saturation patrols on May 16th, and May 17th, 2014 in Montgomery County, Tennessee and Christian County, Kentucky.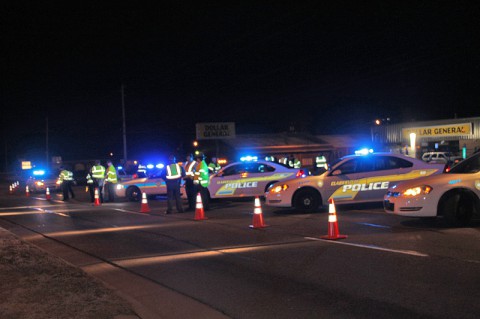 The locations of the checkpoints will be on U.S. 41-A near the state line. Saturation Patrols will be on U.S. 41-A, Tennessee State Routes 374 and 236, Kentucky State Routes 400, 115 and 911.
Troopers, Deputies, and Officers will also be out in force doing D.U.I. Saturation Patrol. Impaired driving is a serious crime that kills more than 16,000 people and injures 305,000 others every year in the United States.
Troopers, Deputies, and Officers will evaluate drivers for signs of alcohol impairment. Troopers, Deputies, and Officers will target those who operate a vehicle while impaired and take corrective actions for other violations observed while ensuring the protection of all motorists.
Tennessee Law Enforcement agencies would like to also remind motorist of the G.H.S.O.'s SAFE Campaign (Seatbelts Are For Everyone) that runs February 1st to August 1st, 2014 and The Click it or Ticket Campaign that runs May 15th to May 26th, 2014. During these campaigns, Officers will be looking for Seatbelt Violations.
There will be a press event on May 16th, 2014 at 10:00am, Piggley Wiggley 3441 Fort Campbell Boulevard Clarksville, Tennessee.
The Checkpoints and Saturation Patrols are being partially funded by the Tennessee Governor's Highway Safety Office.