Austin Peay (9-19/6-9) at Southeast Missouri (10-17/3-11)
Saturday, February 28th, 2015 | 3:30pm CT
Cape Girardeau, MO | Show Me Center

Cape Girardeau, MO – With the OVC Tournament looming next week, Austin Peay State University women's basketball team has one final tune-up when it travels to Southeast Missouri, Saturday, for a 3:30pm contest against the Redhawks.
More will be on the line than just the final dress rehearsal for the tournament.
An Austin Peay victory against the Redhawks coupled with an Eastern Illinois loss at SIU Edwardsville would give the Lady Govs the No. 7 seed by virtue of sweeping the season series against the Panthers.
Junior Tiasha Gray may have a little extra incentive in this matchup. The Clarksville native, who is averaging 20.8 points and poured in 36 her last time out at Murray State, had an off-night the last time she faced the Redhawks, scoring eight points, adding eight assists, six rebounds and three steals.
Senior Kristen Stainback hopes to break through a historical barrier at the Show Me Center. The Georgetown, KY, native needs just six points to become the 18th player in Austin Peay history to score 1,000 points in her career.
Head coach Carrie Daniels continues to close in on her 100th career win, needing three more victories to become the second APSU women's basketball coach in history to reach that milestone.
OVC Tournament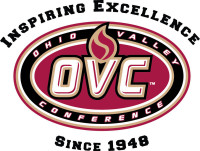 In recent times, eight wins would be enough to guarantee a team a spot in the Ohio Valley Conference Tournament. However, six wins is a guaranteed invitation for the Lady Govs thanks to Eastern Kentucky's loss to Jacksonville State, Monday.
It will be Austin Peay's first visit to the championships since 2011-12, when the Lady Govs advanced to the quarterfinals before falling to Murray State. A win for the Lady Govs and a loss by Eastern Illinois at SIU Edwardsville also assures Austin Peay the No. 7 seed and a 2:00pm, Wednesday, March 4th battle against the Cougars in the OVC Championship.
Southeast Missouri Redhawks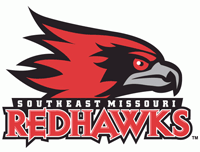 Southeast Missouri's biggest struggles in 2014-15 have come on the offensive end, where the Redhawks rank at or near the bottom in scoring (11th, 60.3 ppg), free-throw percentage (12th, 60.4), field goal percentage (9th, 38.2), three-point field goal percentage (11th, 27.5) and assists (11th, 11.3).
While senior Jasmine Robinson leads the Redhawks with 12.0 ppg (16th in the conference), no other Southeast Missouri player is averaging more than nine points per contest. The Redhawks have just three wins since the start of the new year, all in conference play, but only one, against Eastern Illinois on February 7th, against a team in the OVC Tournament field.
Earlier This Season
Austin Peay saw its "triple-post" offense at its most effective in a 70-62 Ohio Valley Conference victory against Southeast Missouri, January 31st.
Since returning from the Christmas break, Austin Peay (8-14, 5-4 OVC) has employed a "triple-post" composed of Beth Rates, Jennifer Nwokocha and Brianne Alexander. That combination finally paid off  in the  win combining for 43 points and 22 rebounds.
Rates posted her season's first double-double with 12 points and a career-high 16 rebounds. Nwokocha added a season-high 16 points and Alexander chipped in a season-high 15 points.
The Lady Govs would push their lead to 14 points, 21-7, when Tiasha Gray hit a layup nine minutes into the game. However, Austin Peay would get mired into an offensive drought – making just two field goals over the next six minutes.
Southeast Missouri (8-14, 1-8 OVC) countered with a 18-5 run over that six-minute span, slashing Austin Peay's lead to one point, 26-25, with 4:13 left. Rates ended the SEMO run with a layup and Kristen Stainback hit a three-pointer on the next possession to quickly push the lead back to six points.
Both offenses struggled in the second half with SEMO making just 36 percent (13-of-36) of its shots while Austin Peay converted on only 30 percent (10-of-33) of its attempts.  However, the Lady Govs went 12-of-16 (75 percent) at the free-throw line while SEMO made just 4-of-8 (50 percent) from the stripe.
The More You Know
An Austin Peay Win Would: Be its third straight win in the series… Give the Lady Govs the sweep in the season series for the first time since 2010-11…  Make it 4-4 on the road in OVC play (5-11 overall)… Carrie Daniels' record to 98-176 overall… Move Daniels to 65-93 in OVC play… Make the Lady Govs 451-649 overall since 1976-77.
An Austin Peay Loss Would: Snap a two-game winning streak against the Redhawks… Be its first loss at the Show Me Center since January 5th, 2013… Make it 3-5 on the road in OVC play (4-12 overall)… Drop Daniels' record to 97-177 overall… Drop Daniels to 64-94 in OVC play… Make the Lady Govs 450-650 overall since 1976-77.
Broadcast Information
Radio • WVRY 105.1 FM
Play-by-Play: David Loos
Analyst: Colby Wilson
Lady Govs on the Web
Live Video: www.OVCDigitalNetwork.com
Live Audio: www.LetsGoPeay.com/Watch
Live Statistics: www.gosoutheast.com