Austin Peay Sports Information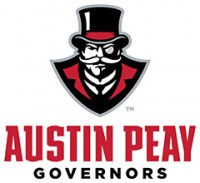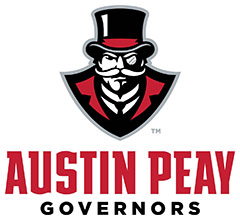 Clarksville, TN – In the waning hours of the 2014-15 season, Austin Peay State University's athletics department worked to unify the department's presence across all its Twitter platforms.
In all, Austin Peay athletics maintains 13 Twitter accounts. In addition to its primary account @LetsGoPeay, each of the department's teams occupies its own space in the Twitter-verse. During the 2014-15 season, those accounts had varying names incorporating either the words Austin Peay or the university's abbreviated name, APSU.
On June 30th that changed and now each of the department's team accounts start with Austin Peay and an abbreviation for their respective sport.
"We felt it was important to standardize our appearance on Twitter," said sports information coordinator Cody Bush. "First and foremost we are proud to be Austin Peay and wanted fans and casual visitors to our Twitter accounts to know who we were."
In addition to the renaming of several Twitter accounts, each of the accounts will undergo a redesign of their respective images to help fans identify those Tweets as they cross their computer screen.
The athletics department also maintains a presence on Facebook, YouTube and Instagram. The department's Facebook account (Facebook.com/LetsGopeay) recently celebrated its 7,500th fan by giving away a limited edition game-worn camouflage jersey. Its YouTube channel surpassed 50,000 views in its first year, highlighted by the popular "Stupid SID Tricks" segments and post-game interviews of student-athletes.
"This past year saw our department make a commitment to engage our fans through social media," said Bush. "Colby Wilson, Brittney Sparn, Alaric Klinghard and several of our interns, student workers and staff were involved in this effort. We were pleased with the response we received but believe there is still room for growth. Our goal is to connect with our fans and engage them in what it means to be a Governor."
Austin Peay athletics also celebrated the first anniversary of its relationship with SIDEARM Sports, which has provided the platform for www.LetsGoPeay.com, the official athletics website. The new platform served up nearly two million page views in its first year with more than 250,000 users visiting the site. More importantly, more than half of those users came to the site through a mobile device.