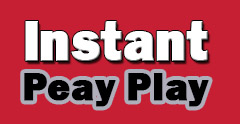 Clarksville, TN – With college football teams not facing another school in a scrimmage before the opening of the regular season, the September 5th contest versus Mercer University has given the Austin Peay coaching staff its first chance to evaluate its talent against someone other than itself, as its moves forward in the 2015 season.
The first thing that jumps out is the improved defensive effort by the Govs, even in the 28-7 loss, after APSU gave up 28 points in the first quarter alone last season versus Mercer on its way to a 49-21 loss in Macon, GA.
In fact, the Govs were tied with the Bears 7-7 at halftime and only trailed by seven points, 14-7, about a third of the way into the fourth quarter – until Austin Peay's only turnover (an interception) turned the momentum of the contest, with APSU driving into the Mercer end of the field.
In general, tackling was better across the board for the Govs and the defensive secondary showed much improvement, coming up with three pass breakups and several other passes not being caught with good individual coverage; along with fumble recoveries from safety Demarion Allen and defensive back David Wall.
Another couple of notable performances on defense came from wide receiver turned defensive back Malik Boynton, who led the Govs with nine tackles and last year's leading tackler Antonio Turner – who was credited with eight tackles, including 1.5 tackles for losses.
On the down side for the defense, they still struggled to get pressure on the quarterback – not recording a sack and only two hurries in 27 pass attempts by Mercer.
Overall, the Govs only had six total sacks in 2014.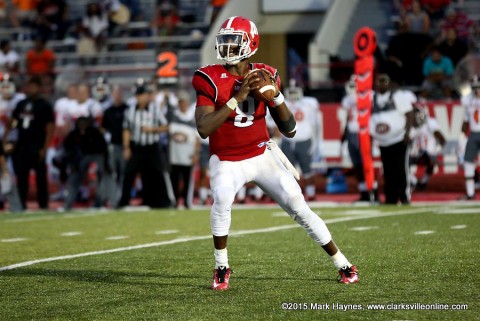 It would be the other side of the ball that would be much more of a hit and miss for the Governors, as they managed only seven points despite having five drives go seven plays or more on the night.
It didn't help that senior offensive tackle Bernard Gauldin was lost to the Govs, after suffering a foot injury on the first Austin Peay drive of the night, forcing an already young and rebuilt O-line to move junior guard Tyler Miles out to tackle with freshman Ryan Rockensuess taking over at guard – while another freshman, Ethan Self, played at the other guard position for much of the contest.
That affected the Govs running game, as Austin Peay only managed 56 total yards on the ground, on 33 rushes, for an average of 1.7 yards per carry, with last year's leading rusher Otis Gerron accounting for 41 of those yards – including the Govs best run of the night, coming on a 14-yard burst.
Govs starting red shirt-senior quarterback Trey Taylor also had an up-and-down night, finishing with a respectable 20-of-32 passing in the contest, with one touchdown, one interception and 188 total yards, but missed several open receivers early-on in the game.
Taylor's one interception was especially damaging to the Govs, as they drove down to the Bears' 31-yard line — with 10 minutes left in the game — looking for a chance to tie the game, but his screen pass to Gerron was thrown far too hard for a screen pass, bouncing for Gerron's hands and into the hands of Mercer's Lee Bennett.
Mercer would follow the interception and drive down for a touchdown and for all intensive proposes put the game away.
A positive on the offensive side was the play of the Govs receivers, who had struggled in pre-season scrimmages with drops, who made several tough catches and did a good job of trying to get yards after the catch.
Leading the Govs receivers was sophomore Jared Beard, who tied his career high with seven receptions, good for 85-yards — including a 22-yard touchdown – while freshman Juwan Davis tied as APSU's second-leading receiver with four catches for 42 yards and Wesley Thomas recording four catches for 39 yards.
Finally, Austin Peay's special teams also had its struggles with red-shirt junior starting punter Evan Tobey out after suffering appendicitis late in camp and wasn't available with punting duties falling to third-string quarterback Nolan Chowbay and kicker Logan Birchfield, both freshmen. Birchfield averaged 32 yards per punt on four boots, while Chowbay averaged 35 on two.
Chowbay was also stopped short of a first down on a fake punt and Taylor having a pooch punt blocked.
Things won't get any easier for the Govs the next two weeks, as they face Southern Mississippi and Vanderbilt – two FCS programs – but now the Govs coaches have seen this team lineup against another team and find out a little more about what they need to do to be ready for the Ohio Valley Conference opener versus Eastern Kentucky University on Sept. 26th.