Nashville, TN – The American Red Cross encourages eligible donors to give blood before the holiday season is in full swing.
Blood donations often decline from Thanksgiving to New Year's Day when holiday festivities pull people away from their donation appointments. This often causes a drop in the blood available for patients. Donations are needed in the weeks leading up to the holidays to help offset this seasonal decline.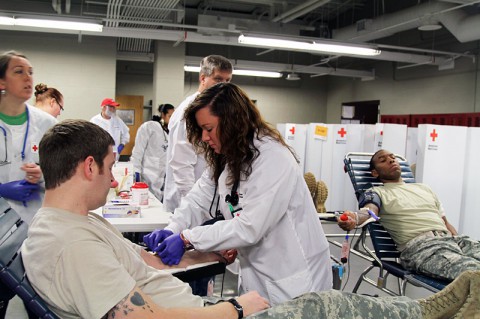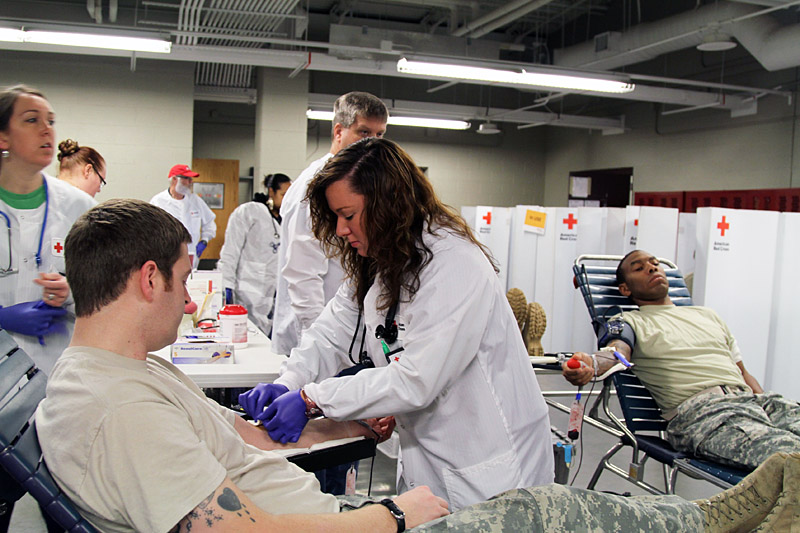 Blood donor Kathy Steckly Neuschwander's father gave blood for years. She always saw him wear his pin when he reached his next gallon – about 12 gallons total. When he was diagnosed with leukemia, she and her family learned firsthand how important blood donations could be around the holidays.
"He passed away in 1994 from leukemia and needed a blood transfusion so we could have one more Thanksgiving together," she said. "My brother and sister were able to come home from the East Coast for this. I can now say I am wearing his three-gallon pin."
Donors with all blood types are needed, and especially those with types O negative, B negative, A negative and AB blood. To make an appointment to donate blood, download the free Red Cross Blood Donor App from app stores, visit www.redcrossblood.org or call 1.800.RED.CROSS (1.800.733.2767). Donors can now use the Blood Donor App to access their donor card and view vital signs from previous donations.
Upcoming blood donation opportunities:
Kentucky
Christian County
Fort Campbell
November 6th from 10:00am to 3:00pm at Byrd Health Clinic, 7973 Strike Boulevard.
Todd County
Elkton
November 5th from 8:30am to 1:30pm at Todd Central High School, 806 South Main Street
Tennessee
Dickson County
Dickson
November 12th from 12:30pm to 5:30pm at Dickson Cumberland Presbyterian, 500 Highway 70 East
Montgomery County
Clarksville
November 2nd from 10:30am to 4:30pm at American Red Cross, 1760 Madison Street
November 7th from 8:00am to noon at American Red Cross, 1760 Madison Street
November 8th from 8:00am to 1:00pm at Living Hope Baptist Church, 225 Little Hope Road
November 9th from 10:30am to 4:30pm at American Red Cross, 1760 Madison Street
November 11th from 2:00pm to 7:00pm at Governor's Square Mall, 2801 Wilma Rudolph Boulevard.
How to donate blood
Simply download the American Red Cross Blood Donor App, visit www.redcrossblood.org or call 1.800.RED.CROSS (1.800.733.2767) to make an appointment or for more information. All blood types are needed to ensure a reliable supply for patients. A blood donor card or driver's license or two other forms of identification are required at check-in.
Individuals who are 17 years of age (16 with parental consent in some states), weigh at least 110 pounds and are in generally good health may be eligible to donate blood. High school students and other donors 18 years of age and younger also have to meet certain height and weight requirements.
About the American Red Cross
The American Red Cross shelters, feeds and provides emotional support to victims of disasters; supplies about 40 percent of the nation's blood; teaches skills that save lives; provides international humanitarian aid; and supports military members and their families. The Red Cross is a not-for-profit organization that depends on volunteers and the generosity of the American public to perform its mission.
For more information, please visit redcross.org or visit us on Twitter at @RedCross.