UT Lady Vols vs. Chattanooga Mocs
Monday, November 23rd, 2015 | 7:00pm CT
Knoxville, TN | Thompson-Boling Arena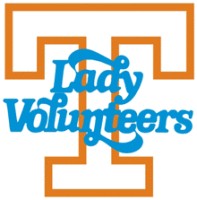 Knoxville, TN – The #4/5 Lady Vols (3-0) play their first of three games this week, as #24/RV Chattanooga (3-1) visits Thompson-Boling Arena on Monday. Tipoff is slated for 7:00pm, and the game will be broadcast online on SECN+.
The Mocs enter on the heels of a 67-63 upset victory over #4/5 UT a year ago in Chattanooga. While there was that excitement for UTC, the Mocs also saw their season end at Thompson-Boling Arena last year, falling to Pittsburgh in the NCAA First Round, 51-40.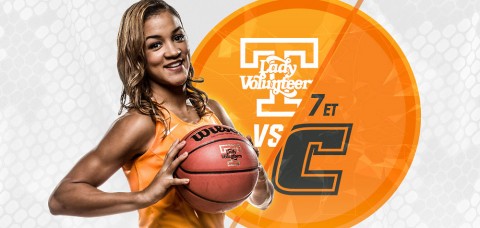 It will be a busy week for Tennessee, as Holly Warlick's squad hosts three games (Chattanooga, Albany, Texas) in this calendar week.
It's already been a trying start to the 2015-16 season, as the Lady Vols opened with three games in the span of just six days (UCA on November 15th, PSU on November 18th and SU on November 20th).
UT is averaging 9,525 in attendance over the first three home games, with a season-best crowd of 10,007 cheering the team to a 57-55 victory over Syracuse on Friday night.
About Chattanooga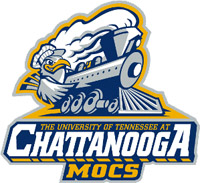 Chattanooga comes to Knoxville 3-1 after defeating Southern Miss Friday night in the consolation bracket of the 2015 Preseason WNIT. The Mocs had to work overtime to grind out a 53-48 home victory over the Eagles (1-2). After defeating McNeese State (68-53) and Butler (60-49) at home, UTC suffered its only loss on November 17 in a 54-43 setback at Indiana in the second round of the WNIT.
Keiana Gilbert, a 5-11 sophomore forward from Pulaski, leads the Mocs in scoring at 13.8 points per game, while 6-2 junior forward Jasmine Joyner paces UTC in rebounding (10.3 rpg.) and averages 10.8 points per contest. She also has blocked 21 shots in four games for a 5.3 average.
Chattanooga is led by head coach Jim Foster, who is 61-9 in his third season at the school and 844-315 in 39 years of coaching. The Mocs have posted back-to-back 29-4 seasons and claimed consecutive Southern Conference titles with unblemished marks in league play.
Foster, a 2013 inductee into the Women's Basketball Hall of Fame, was the first coach in women's basketball to take four teams (St. Joseph's, Vanderbilt, Ohio State, Chattanooga) to the NCAA Tournament. Chattanooga sophomore guard Shelbie Davenport was a high school teammate of Tennessee's Alexa Middleton at Murfreesboro Riverdale.
Series Notes
This marks the 35th meeting between these sister schools.
Tennessee leads the series with Chattanooga, 26-8, but the Mocs have won two out of the last three match-ups.
Both of those UT losses came at UTC's McKenzie Arena, including 80-71 in Holly Warlick's debut on November 9th, 2012, and 67-63 on November 26th, 2014.
The Lady Vols were ranked #20/16 in 2012 and #4/5 in 2014.
Tennessee owns a 14-4 mark at home after the #3/3 Lady Vols beat UTC, 80-56, on November 14th, 2013.
The Lady Vols haven't lost to Chattanooga in Knoxville since 1973.
Tennessee is 58-19-1 all-time vs. teams from the Southern Conference.
Catching Up With The Lady Vols
The Lady Vols face their second consecutive ranked opponent in #24/RV Chattanooga.  Tennessee improved to 3-0 on the season Friday night, defeating #25/RV Syracuse by two, 57-55, at Thompson-Boling Arena.
Bashaara Graves led four Lady Vols in double figures vs. the Orange, notching her second straight double-double with 16 points and 13 rebounds in the victory. With the win, UT moved to 108-22 vs. the ACC.
Tennessee now has had 11 of its 12 players appear in a game this season, as rookie Meme Jackson made her debut and play two minutes. Only sophomore Jaime Nared has yet to play in 2015-16, with Nared still not cleared to return to practice after breaking her left hand in the preseason.
Three Lady Vols are scoring in double figures, including Bashaara Graves (20.0), Mercedes Russell (15.7) and Te'a Cooper (15.3). Graves, Russell and Cooper are the only three Lady Vols to score in double figures in every game this season. Cooper, Russell and Andraya Carter are the only three UT players to start every game thus far.
Broadcast Information
Video