Tennessee (8-6, 1-1 SEC) vs. #21/#17 Texas A&M (12-2, 2-0 SEC)
Saturday, January 9th, 2016 | 1:01pm ET (12:01pm CT)
Knoxville, TN | Thompson-Boling Arena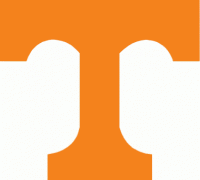 Knoxville, TN – Tennessee faces its second ranked opponent of the season when No. 21 Texas A&M visits Thompson-Boling Arena on Saturday for a 1:00pm ET (12:00pm CT) tipoff on the SEC Network.
The Vols (8-6, 1-1 SEC) maintained its perfect home record and snapped a three-game losing streak in SEC home openers with a victory over SEC rival Florida on Wednesday night. Led by 26 points from Kevin Punter Jr. and 17 points from Admiral Schofield, Tennessee led by as many as 30 en route to an 83-69 victory over the Gators. The 14-point win was the largest by UT over UF since 2009 when the Vols grabbed a 16-point victory.
Punter and Schofield were Tennessee's leading scorers for the second consecutive game, with the former upping his season scoring average to 23.1 points per game. That figure ranks second in the SEC and 10th nationally.
Through two league games, Punter is averaging 28.5 ppg. Robert Hubbs III — who made his return to the starting lineup — and Detrick Mostella also finished in double figures with 12 and 10 points, respectively.
Armani Moore saw his shooting woes continue against the Gators (0-of-5 from the field), but the senior made his presence felt by stuffing the stat sheet in other categories. For the game, Moore logged eight rebounds, six assists, three blocks, and three steals as his defensive effort was crucial in limiting UF to just 35 percent shooting.
Texas A&M (12-2, 2-0 SEC) has won five straight games, including a 61-60 win at Mississippi State on Wednesday. That game was just the second true road game of the season for the Aggies, who dropped a 67-54 decision at Arizona State in early December. Texas A&M has wins over Texas, Kansas State, then 10th-ranked Gonzaga, and then 16th-ranked Baylor this season.
Statistically, the Aggies are led by senior forward Jalen Jones' 15.8 ppg and 15.2 ppg from senior guard Danuel House. Jones scored 11 points in Wednesday's win over MSU, while House missed the game while dealing with a "personal matter" back in Texas.
The Aggies also got 11 points, seven rebounds, and eight assists from senior Alex Caruso in Starkville. Caruso leads the SEC in steals per game (2.2) and is fifth in assists per game (4.9).
Texas A&M is making the trip to Knoxville for the second consecutive season. In January 2014, the Aggies escaped Thompson-Boling Arena with a 67-61 win. Punter scored 17 points to lead the Vols, but the trio of Jones, House, and Caruso combined for 46 to lift Texas A&M.
Saturday's meeting is just the 10th all-time between the Vols and Aggies as Texas A&M became members of the SEC prior to the 2012-13 season. UT leads the series 5-4, including a 3-2 mark in Knoxville.
Following Saturday's game, the Vols hit the road for two conference fixtures next week. Tennessee visits Georgia on Wednesday night at 7:00pm before trekking to Starkville for a Saturday meeting with Mississippi State. Both games will be televised on the SEC Network.
A Win Would
Snap Texas A&M's three-game win streak in this series. Give Tennessee three wins in its last six games against AP top-25 teams, dating to December 2014.
Preserve UT's unblemished home record. The Vols are 8-0 on Rocky Top this season. Give Rick Barnes 26 career wins over the Aggies. He's only beaten Texas Tech (33) and Baylor (30) more times.
About the Texas A&M Aggies
Texas A&M is 12-2 (2-0 SEC) in its fifth season under head coach Billy Kennedy. The Aggies opened SEC play with victories over Arkansas and Mississippi State. A&M is riding a five-game win streak.
In the preseason, the media picked Texas A&M to finish third in the SEC standings. Texas A&M outscores its opponents by an average of 14.9 points per game.
Senior guard Alex Caruso (7.4 ppg, 4.9 apg) dished out eight assists in A&M's win at MSU Wednesday. Aggies forward Danuel House (15.2 ppg, 5.1 rpg) was a preseason first-team All-SEC pick (AP and coaches). He missed Wednesday's game at Mississippi State due to personal reasons but is expected back for Saturday.
UT Knoxville Chancellor Dr. Jimmy G. Cheek earned his bachelor's degree with high honors (1969) and his doctorate from Texas A&M.
Tennessee in SEC Home Openers
The Volunteers 15-13 in SEC home openers at Thompson-Boling Arena and 5-5 in their last 10. The Vols have dropped three straight SEC home openers, falling to Alabama, Texas A&M and Ole Miss in 2015, 2014 and 2013, respectively.
Tennessee's last SEC home-opening victory was a 67-56 win over 13th-ranked Florida on January 7th, 2012.
Last Meeting with Texas A&M
Texas A&M's 20-5 run to open the second half keyed the Aggies' 67-61 win over Tennessee January 24th, 2015. The Vols saw their three-game win streak come to an end before 16,547 at Thompson-Boling Arena.
Jalen Jones led the Aggies with 18 points and nine rebounds. Danuel House scored 15. Alex Caruso added 13 points and grabbed six rebounds.
The Vols were led by Kevin Punter Jr.'s game-high 17 points as he made 5-of-9 from the floor (5-of-7 from 3-point range). Sophomore Robert Hubbs III and senior Josh Richardson each scored 12 points.
Texas A&M's defense limited the Vols to just .385 shooting from the floor overall and .379 shooting (11-of-29) from 3-point range. The Aggies out- rebounded the Vols, 34-27, and outscored them 30-10 in points in the paint.
Up by a pair at the half, the Aggies connected on three consecutive early baskets in the second half to expand their lead to nine at 32-23 less than three minutes in. A&M scored 20 of the first 25 points of the second half to open a 17-point lead eight minutes into the second half at 45-28. Jones and Caruso combined for 14 of the Aggies' points in the 20-5 run.
Tennessee got within five points at 60-55 on back-to-back 3-pointers by Hubbs and Richardson with less than two minutes to go.
The Vols had a chance to get the game to one possession, but Punter missed a layup with 1:13 on the clock. The Aggies took a 61-55 lead on a Jordan Green free throw with 1:05 left. A&M's House made four free throws in the final 50 seconds to seal the victory.
Barnes Very Familiar with A&M
As a head coach, Rick Barnes has faced Texas A&M 32 times, compiling a 25-7 (.781) record. His Texas teams went 23-7 vs. the Aggies from 1999-2015, and he also led Clemson to a 2-0 record against A&M in the mid-90s.
The only teams Barnes has faced more than the Aggies are Oklahoma (41 meetings), Oklahoma State (40), Baylor (39) and Texas Tech (37).
Recent Scoring Slump No Problem for Moore
Vols senior Armani Moore entered SEC play averaging 15.0 ppg on 43 percent shooting (65-of-152). But in the first two games of the conference season at Auburn (January 2nd) and against Florida (January 6th), Moore is averaging 1.0 ppg and has yet to convert a field goal (0-of-9).
However, that kind of shooting slump has not stopped Moore from making an impact in both games as the senior continues to stuff the stat sheet in other statistical categories. Against Auburn, Moore finished with a team-high nine rebounds to help the Vols outwork the Tigers on the glass, 48-37. He also tied for the team lead with four assists.
The SEC home-opening win against Florida saw Moore grab eight rebounds and chip in six assists, three blocked shots, and four steals in a team-high 34 minutes of action. In the SEC-only stat rankings, Moore is third in blocked shots (1.5 bpg), sixth in steals (2.0 spg), seventh in assists (5.0 apg), and eighth in rebounding (8.0 rpg).
UT coach Rick Barnes remains confident in Moore despite Moore's recent scoring woes: "I think he can be the ultimate glue guy, the guy that can really tie it all together and keep it moving, keep it flowing," he said. "Players go through slumps. But in the first half (against Florida) I thought he was terrific. I thought he got in the low post, had some great passes, and really picked it apart for us down there. He got us some easy baskets with his passing."
Robert Hubbs Finding Work Inside
With the Vols lacking in any true team size, wing Robert Hubbs III has displayed not only a willingness, but a knack for playing with his back to the basket. The junior from Newbern, Tennessee, had scored many of his school-record 2,464 career points at Dyer County High School doing just that.
Through his first two seasons as a Vol, 43.1 percent of Hubbs' field-goal attempts came from behind the 3-point line (125 of 290).
This season, however, Hubbs has shifted his focus to attacking from the inside out, and has displayed athleticism and soft touch around the rim. This season, Hubbs has scored 106 of his 154 points (69 percent) in the paint, including eight of his 12 in the SEC-opening win against Florida January 6th.
[32right]By contrast, only 28 of Hubbs' 147 field-goal attempts this season have been 3-pointers (19 percent). His 28 3-point attempts are the fewest of Tennessee's guards and the second-fewest of any Volunteer averaging more than 20 minutes per game.
Said Hubbs of his renewed dedication for inside work: "An isolation post-up is my favorite play. Just posting up and going to work to try and get a basket really gets me going. I like being able to work myself inside-out and being able to back a guy down and see where his strengths are and how we compare."
Admiral Schofield Earns Promotion
True freshman forward Admiral Schofield has started each of the last seven games for Tennessee. On the season, he is averaging 7.3 points and 3.6 rebounds while playing 15.7 minutes per game.
In his SEC debut January 2nd at Auburn, Schofield totaled 22 points and eight rebounds–both career-highs. he followed that up with a 17-point, eight-rebound effort in UT's win over Florida January 6th.
In SEC play, his 19.5 ppg ranks tied for ninth in the league.
Detrick Mostella a Spark Plug off the Bench
After spending much of the early season in need of a scoring option off the bench, the Vols appear to have found a spark plug in sophomore guard Detrick Mostella. The Decatur, Alabama, native has been particularly productive over the last three weeks of the season, averaging 12.2 ppg in 17.2 mpg off the bench over the last five games. Mostella has scored in double figures in four of those games, doubling his total of 10-plus-point performances from his freshman year.
A dynamic–but sometimes mercurial–scorer, Mostella averaged just 11.7 mpg last season, despite scoring 17 points in the season-opener against VCU. His usage waned over the remainder of the season as he played just 35 total minutes over UT's final five games of 2014-15.
Under head coach Rick Barnes in 2015-16 his minutes have increased to 16.3 per contest, including a career-high 27 against ETSU during which he scored 17 points.
Mostella burst onto the scene with 13 points off the bench against Gonzaga (December 19th), including 10 in the second half that aided UT's comeback from 19 points down. From there, he put up 17 against ETSU (December 22nd), 16 against Tennessee State (December 29th), and most recently, 10 in a win over Florida (January 6th).
He has also shown a penchant for the big shot during his recent run of form, knocking down the go-ahead three-pointer with a minute to play vs. ETSU that sparked a 9-0 run to seal the win. Mostella also drilled a pull-up jumper in isolation as the final seconds of the first half ticked away against Florida, giving the Vols a 22-point advantage at the break.
Broadcast Information
TV | SEC Network
Play by Play: Richard Cross
Analyst: Dane Dradshaw
Analyst: Tony Delk
Producer: Andy Green
---
Radio | Vol Network
Play by Play: Bob Kesling
Analyst: Bert Bertelkamp
Engineer: Tim Berry
---
Satellite Radio
Sirius: N /A
XM: Channel 190 (UT feed)
---
Online/Mobile
www.UTsports.com
Free audio stream only
www.WatchESPN.com
Free video stream