Tennessee (8-7, 1-2 SEC) at Georgia (8-5, 1-2 SEC)
Wednesday, January 13th, 2016 | 7:01pm ET (6:01pm CT)
Athens, GA | Stegeman Coliseum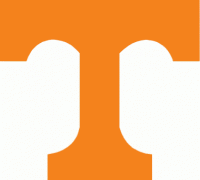 Knoxville, TN – Tennessee seniors Armani Moore and Devon Baulkman likely play their final collegiate game in their home state on Wednesday as the Volunteers travel to face Georgia at Stegeman Coliseum. Tipoff in Athens is set for 7:00pm ET (6:01pm CT) on the SEC Network.
Baulkman and Moore — along with fellow Peach State native Shembari Phillips — will be looking to grab the first Tennessee (8-7, 1-2 SEC) victory in Athens since 2011 when the Vols pulled out a narrow 59-57 victory. UT dropped its only meeting with Georgia last season, falling by a 56-53 count in Stegeman Coliseum.
Led by guard
Kevin Punter
Jr.'s 22.8 points per game — good for second in the SEC and 10th nationally — the Vols continue to seek their first victory of the season away from the friendly confines of Thompson-Boling Arena.
Tennessee is 0-6 away from home with an average margin of defeat of 6.2 points. Junior Robert Hubbs III is second on the team in scoring at 12.6 ppg, narrowly edging Moore's 12.5.
Despite a slow start from the field to begin conference play (3-of-18), Moore continues to impact games for the Vols in other areas. The senior from Kennesaw, Georgia, leads the team in rebounds (7.3 rpg), assists (5.0 apg), and blocked shots (2.7 bpg) in the first three SEC games. Each of those figures rank inside the SEC's top 10 in conference-only statistics, with his 2.7 bpg and 4.3 offensive rebounds per game pacing the league.
Tennessee continues to get a major boost from true freshman Admiral Schofield. Through three SEC games, the Zion, Illinois, native is averaging 18.3 ppg and 7.3 rpg after putting up just 4.8 ppg and 2.7 rpg in the 12 non-league games that began his collegiate career. Schofield finished with 17 points in last week's win against Florida before adding 16 more against Texas A&M. For his efforts, Schofield was named the SEC Freshman of the Week on Monday.
Georgia (8-5, 1-2 SEC) went 1-1 in league play last week, defeating Missouri at home by a score of 77-59 before falling narrowly at Ole Miss, 72-71. The Bulldogs are 8-2 at home this season, including wins over Georgia Tech and Clemson.
Statistically, the Bulldogs are led by sophomore Yante Maten, who leads the team in both points (16.8) and rebounds (7.3). J.J. Frazier, who scored 35 points against Georgia Tech earlier this season, is averaging 14.7 ppg, while preseason first team All-SEC picks Kenny Gaines and Charles Mann round out UGA's double figure scorers at 14.1 ppg and 10.5 ppg, respectively.
The Bulldogs come into Wednesday's contest ranking as one of the best defensive units in the SEC. UGA leads the league in field goal percentage defense, allowing opponents to shoot just .368 from the field this season. Georgia is also fourth in the conference by allowing just 65.9 ppg to opponents and ranks second to Tennessee in blocked shots at 5.6 per game. Conversely, UGA ranks toward the bottom of the league in regards to scoring offense, putting up just 71.2 ppg to rank 12th overall.
Following Wednesday's game, Tennessee continues on the road when it travels to Mississippi State on Saturday. That game tips off at 3:30pm ET (2:30pm CT) with coverage provided by the SEC Network.
About the Georgia Bulldogs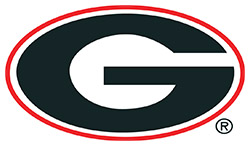 Georgia is 8-5 (1-2 SEC) in its seventh season under head coach Mark Fox. The Bulldogs' SEC results include a loss at Florida, a home win over Missouri and a last-minute loss at Ole Miss on Saturday.
In the preseason, the media picked Georgia to finish fifth in the SEC standings. UGA is shooting .408 from 3-point range in SEC play.
Senior guards Charles Mann and Kenny Gaines both were first-teamers on the coaches' preseason All-SEC team. The duo combines to average 24.6 points per game. Sophomore forward Yante Maten is one of the SEC's most improved players. His 16.8 ppg, 7.5 rpg and 1.6 bpg are all team-bests.
Georgia defeated Georgia Tech by 14 points on December 19th in Athens. Bulldogs guard J.J. Frazier dropped 35 points in the win. The Vols suffered a three-point loss at Georgia Tech on November 16th.
Last Meeting with Georgia
Tennessee suffered a 56-53 defeat at Georgia on Saturday, February 7th, 2015. Playing in his home state, Kennesaw native Armani Moore led all scorers with 16 points for the Vols. Tennessee lost for the fourth time in five games.
Georgia had three players score a team-high 10 points: J.J. Frazier, Charles Mann and Nemanja Djurisic. The Bulldogs shot 55.3 percent from the floor for the game, including 7-of-16 from 3-point range. Tennessee guard
Robert Hubbs III
added 15 points, and
Kevin Punter
Jr. tallied 10.
Coming off a career-high 30 point performance, UT leading scorer Josh Richardson was held to two points as he missed his first 11 attempts from the floor and finished 1-of-13. Richardson had a chance to tie the game in the final seconds, but his 3-pointer bounced off, leading to a mad scramble for the ball as time expired.
After trailing by as many as nine, the Vols cut their deficit to three points with 1:47 left in the game on a tip-in by Hubbs, making it 53-50. After a dunk by Djurisic to make it 55-50.
Moore came out on fire in the second half, scoring the Vols' first seven points of the half before Hubbs tied the game at 31 with 15:45 left in the game.
The Vols trailed 29-22 at halftime.
Big Orange Roster Peach Flavored Once Again
Tennessee's roster includes three players from the state of Georgia: Devon Baulkman (Bainbridge), Armani Moore (Kennesaw) and Shembari Phillips (Atlanta). In addition to the three Vols who hail from Georgia, first-year UT assistant coach Desmond Oliver has deep ties to the state. Oliver was an assistant coach at UGA under Dennis Felton from 2004-09.
During Oliver's tenure in Athens with Felton–who himself was once an assistant under Rick Barnes at Providence and Clemson from 1992-98–the Bulldogs made consecutive postseason appearances in 2007 (NIT) and 2008 (NCAA Tournament). Oliver was on UGA's staff during one of the most memorable conference tourney runs in recent history when Georgia won two games on the same day to capture the 2008 SEC Tournament championship.
Moore Makes Final Collegiate Appearance in Georgia
Armani Moore
is the only four-year senior on this Tennessee roster. And the Kennesaw, Georgia, native is likely making his final collegiate appearance in his home state Wednesday.
Moore owns a 1-4 record in the state of Georgia during his career as a Vol, that includes an 0-2 mark at UGA.
A potential postseason game in Georgia would be the only way Moore could see game action again in his home state.
Moore has Beaten them All
Senior Armani Moore is one of only nine active SEC players who has actually played in a win over all 13 league opponents. Joining Moore in that group is Dorian Finney Smith (UF), Kenny Gaines (UGA), Dominique Hawkins (UK), Marcus Lee (UK), Charles Mann (UGA), Tim Quarterman (LSU), Tyler Ullis (Kentucky) and Devon Walker (Florida).
Broadcast Information
TV | SEC Network
Play by Play: Dave Neal
Analyst: Daymeon Fishback
Producer: Todd Jones
---
Radio | Vol Network
Play by Play: Bob Kesling
Analyst: Steve Hamer
Engineer: Tim Berry
---
Satellite Radio
Sirius: Channel 81 (UGA feed)
XM: Channel 81 (UGA feed)
Online/Mobile
www.UTsports.com
Free audio stream only
www.WatchESPN.com
Free video stream