Tennessee (11-11, 4-5 SEC) at Arkansas (11-11, 4-5 SEC)
Saturday, February 6th, 2016 | 7:01pm CT/8:00pm ET
Fayetteville, AR | Bud Walton Arena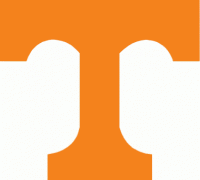 Knoxville, TN – Tennessee goes in search of its second straight SEC win when it travels to face Arkansas Saturday night at 8:00pm ET/7:00pm CT on the SEC Network.
The Vols (11-11, 4-5 SEC) are looking to snap a three-game losing streak in Fayetteville and find its first win there since 2009. Tennessee leads the all-time series 19-16, but dropped two of the three meetings between the programs last season. Meanwhile, the Razorbacks (11-11, 4-5 SEC) return home to Bud Walton Arena after suffering an 87-83 defeat at Florida on Wednesday night. Arkansas is 10-3 at home this season, boasting victories over Vanderbilt, Mississippi State, and No. 5 Texas A&M.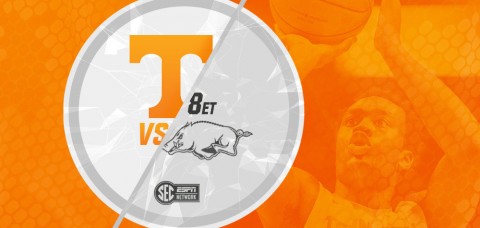 Tennessee is coming off one of the most thrilling victories of its season, having rallied from 21 points down to defeat No. 20 Kentucky at Thompson-Boling Arena on Tuesday night.
Senior guard Kevin Punter Jr. led the way with 27 points, pushing his season-long scoring average to 23.1 points per game — the second-best mark in the SEC.
Fellow senior Armani Moore, who averages 12.0 ppg and a team-leading 8.2 rpg, posted his third double-double of the year against UK by recording 18 points and 13 rebounds.
Arkansas is led by junior guard Dusty Hannahs, who scores at a rate of 17.2 ppg. Anthlon Bell, another guard, comes next averaging 16.7 ppg. The duo of Bell and Hannahs both notched 20-plus point performances on Wednesday night in Gainesville, FL, finishing with 24 and 20 points, respectively. Reigning SEC Player of the Week Moses Kingsley — a 6-10 junior — nearly averages a double-double at 16.4 points and 9.4 rebounds per game.
As a team, the Razorbacks own the SEC's top scoring offense at 81.6 ppg while also having become one of the top 3-point shooting teams in the country. While Arkansas has attempted the fewest 3-point field goals in the SEC at 358, it has converted at a 42.7 percent clip — the fourth-best mark in the country.
Saturday's game marks a reunion between former Big 12 coaching foes Rick Barnes and Mike Anderson. Anderson spend five seasons at Missouri before tranisitioning to Fayetteville in 2011, and his Tigers team faced Barnes' Texas squad five times during his tenure.
Upon its return from Fayetteville, Tennessee will turn its attention to a Tuesday matchup with Auburn at Thompson-Boling Arena. That game gets underway at 7:00pm ET/6:00pm CT on the SEC Network.
About Arkansas Razorbacks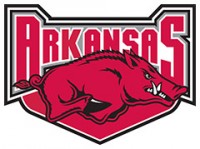 Arkansas is 11-11 (4-5 SEC) in its fifth season under coach Mike Anderson. Its RPI stands at No. 90. Anderson was the head coach at Missouri from 2006-11, so he and Rick Barnes were Big 12 Conference contemporaries for several seasons.
The Razorbacks have won four of five SEC home games and are 10-3 at Bud Walton Arena this season. Arkansas ranks No. 4 in the country in 3-point field goal percentage at .427 and is on pace to break the school record of .395 set during the 1992-93 season.
With his 24 points Wednesday night at Florida, Arkansas senior Anthlon Bell became the 39th player in Razorbacks history to score 1,000 career points.
The Razorbacks are one of two teams in the nation with three players averaging 16-plus points per game: Dusty Hannahs (17.2), Bell (16.7) and Moses Kingsley (16.4).
Point guard Jabril Durham had five or more assists in 19 straight games (longest streak in Arkansas' SEC history) until dishing out only four Wednesday at Florida. Durham leads the league with 6.9 apg.
Last Meeting with Arkansas
Down by 20 points at halftime, Tennessee stormed back to within four points with less than four minutes to go, but ultimately was eliminated in the SEC Tournament quarterfinals as No. 21 Arkansas beat the Vols, 80-72, March 13th, 2015, in Nashville, TN. Arkansas scored the game's first 13 points and dominated the first 20 minutes. The Razorbacks led 45-25 at halftime.
Kevin Punter
Jr. scored nine points in a row as the Vols cut a 67-59 deficit to 69-65 with 3:37 remaining. The Vols were within four points twice in the final four minutes, but could not complete a stunning comeback for a second night in a row.
Tennessee senior Josh Richardson (now with the Miami Heat) had his first career double-double with 22 points and 10 rebounds before fouling out. It was final game as a Vol.
Punter had 13 points, while freshman Tariq Owens (has since transferred to St. John's) tallied a career-high seven points.
SEC Player of the Year Bobby Portis had a monster game with 26 points and 11 rebounds. Michael Qualls added 20 points for the Razorbacks.
Tennessee outscored Arkansas in the second half, 47-35, but the first-half deficit was too much to overcome.
The game featured 73 total free throws, with the Vols attempting a season-high 34. It was the final game of the season for the Vols.
Kentucky Recap
Once down 21 points, the Tennessee Volunteers rallied to earn an 84-77 victory over No. 20 Kentucky Tuesday night at Thompson-Boling Arena.in the 219th meeting between the two programs.
Kevin Punter Jr., the SEC's second-leading scorer, led the Vols with 27 points, including hitting 11-of-12 from the free-throw line. Fellow senior Armani Moore scored 18 points and pulled down a team-high 13 rebounds. Detrick Mostella had 13 points, while Admiral Schofield added 11.
The Vols trailed the Wildcats, 34-13, with 5:46 to go in the opening half, but chipped away at the UK advantage over the final minutes to pull within six, 42-36, at the break.
UT took its first lead, 56-54, on a Mostella 3-pointer with 14:09 to play. Kentucky would take the lead back moments later, but the Vols kept fighting. A 3-pointer from Moore tied the game at 63 with 11:10 to go and Tennessee would not trail again.
From the point that it trailed by 21, Tennessee outscored Kentucky 71-43 over the final 25:32. Despite a size advantage for the Wildcats, the Vols won the battle on the boards, 37-36. UT's bench outscored UK's 26-4 and scored 14 points on 11 Kentucky turnovers.
Tennessee hit its first 21 shots from the free-throw line and finished the night 30-of-34 from the stripe. The Vols made their final five attempts from the line over the final 37 seconds to seal the victory.
Jamal Murray led the Wildcats with 21 points, one of four UK players in double figures. Tyler Ulis scored 20, Alex Poythress 14 and Isaiah Briscoe 10.
Barnes beats Gators, Wildcats on First Tennessee Try
First-year Vols head man Rick Barnes is one of five Tennessee basketball coaches to defeat both Florida and Kentucky in his first try with the Big Orange.
In doing so, Barnes joined John Sines (1959-60), Don DeVoe (1978-79), Wade Houston (1989-90) and Bruce Pearl (2005-06).
Kevin Punter 4th among "Power 5" Scorers
Kevin Punter Jr. is the nation's fourth-leading scorer among all players from "Power Five" conferences. Of all the players/schools listed below, ESPN's BPI lists Tennessee as owning the toughest SOS.
| Rank | Player | School | Games | PPG |
| --- | --- | --- | --- | --- |
| 1 | Buddy Hield | Oklahoma | 21 | 25.8 ppg |
| 2 | Stefan Moody | Ole Miss | 21 | 23.5 ppg |
| 3 | Cat Barber | NC State | 23 | 23.4 ppg |
| 4 | Kevin Punter Jr. | Tennessee | 22 | 23.1 ppg |
| 5 | Grayson Allen | Duke | 22 | 20.6 ppg |
Charity Stripe Hot Streak
Tennessee ranks 21st in the country with a .750 team free-throw percentage. The Vols are flirting with the program's best percentage since 1986-87, when they shot .758 at the line.
In SEC play, the Vols are shooting a red-hot .831 at the free-throw line. That easily leads all SEC teams. Six Vols are shooting better than 83 percent at the line during SEC play.
Senior point guard Kevin Punter Jr. is 42-of-46 (.913) at the stripe over UT's last six games. Only six players in all of Division I hoops have made more free throws than Punter's 141 this season.
Over the last four games, Tennessee is shooting 88 percent from the foul line (74 of 84).
Tennessee Basketball Highlights – Kentucky
Broadcast Information
TV | SEC Network
Play by Play: Matt Stewart
Analyst: John Pelphrey
Producer: Trevor Towle
---
Radio | Vol Network
Play by Play: Bob Kesling
Analyst: Bert Bertalkamp
Engineer: Tim Berry
---
Satellite Radio
Sirius: Channel 136 (ARK feed)
XM: Channel 190 (ARK feed)
---
Online/Mobile
www.UTsports.com
Free audio stream only
www.WatchESPN.com
Free video stream