Tennessee vs. Kentucky
Saturday, November 12th, 2016 | 11:00pm CT
Knoxville, TN | Neyland Stadium | TV: SEC Network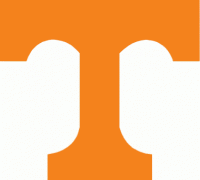 Knoxville, TN – Tennessee returns to Southeastern Conference play to face its most familiar opponent on Saturday when Kentucky visits Neyland Stadium. Kickoff is slated for 11:00pm CT on SEC Network.
Tom Hart (play-by-play), Andre Ware (analyst) and Cole Cubelic (sideline) are the broadcast team for the SEC Network. Fans can also tune in to their local Vol Network affiliate to hear Bob Kesling, Tim Priest, Brent Hubbs and John Brice describing the action.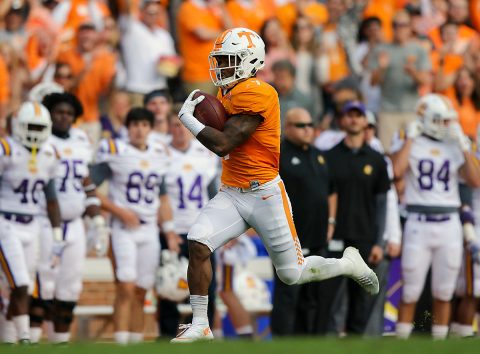 Tennessee (6-3, 2-3 SEC) and Kentucky (5-4, 4-3 SEC) are meeting for the 112th time in a series that dates back to 1893. The Vols have faced the Wildcats more times than any other opponent in their history and won a 78-24-9 edge in the series.
UT has won four straight in the series and 30 of the last 31.
A second consecutive homecoming shutout gave Tennessee its sixth win of the season last Saturday as the Vols cruised past Tennessee Tech 55-0. Two quick touchdown strikes from Joshua Dobbs to Josh Malone put the Vols up 14-0 early and tailback John Kelly put an exclamation point on a 21-point first quarter when he broke off a 73-yard touchdown run late in the frame. Kelly's scoring dash was the longest for UT since 2006.
Dobbs finished the game with three touchdown passes, bringing his season total to a career-best 18.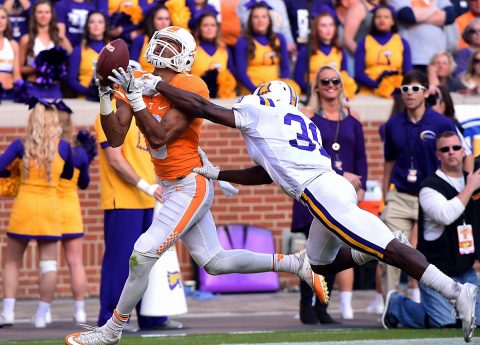 A handful of true freshmen made big contributions in the Vols' homecoming win, including running back Carlin Fils-aime's two goal line touchdowns. Defensive back Nigel Warrior led the team with seven total tackles and wide receiver Marquez Callaway provided the finishing touches on the night's scoring efforts when he returned a punt 62 yards for a score late in the fourth quarter.
The win snapped a three game losing streak and secured bowl eligibility for the third consecutive season.
Kentucky saw its three-game winning streak come to an end on Saturday, dropping a 27-24 decision to Georgia at home. The Wildcats scored all three of its touchdowns on the ground as Benny Snell rushed for 114 yards and two scores while Stanley "Boom" Williams added 77 yards. UK has averaged 215.8 yards per game on the ground this season, good for the fifth-best mark in the SEC.
Defensively, Kentucky is led by sophomore linebacker Jordan Jones whose 9.0 tackles per game rank third in the SEC. Jones also boasts 10.0 tackles for loss and 2.0 sacks in 2016.
Legend of the Game
Former Tennessee defensive back and current Vol Network broadcaster Tim Priest is Saturday's Legend of the Game.
A native of Humboldt, Tennessee, Priest joined the Tennessee football team in 1967 under head coach Doug Dickey. As freshmen were ineligible for varsity competition prior to the 1970s, Priest made his debut during his sophomore season in 1968 by beating out two veterans for a starting spot in the defensive backfield.
Priest earned All-SEC honors in 1970 after he intercepted nine passes — second in the nation only to teammate Bobby Majors' 10. Those nine interceptions rank in a tie for the second-most ever recorded in a season on Rocky Top.
He finished his career at Tennessee with 18 total interceptions — still the Tennessee record.
Following Tennessee's national championship season, Priest joined Bob Kesling in the broadcast booth. The pair are in the midst of their 18th season as the Vol Radio Network's football broadcast team.
Tennessee-Kentucky: Episode 112
Tennessee meets its most familiar foe on Saturday when it faces Kentucky for the 112th time.
UT leads the all-time series with a 78-24-9 record. The Vols have won four straight in the series and have come away with wins in 30 of the last 31 meetings.
Quarterback Joshua Dobbs is 3-0 against Kentucky and earned his first career win against the Wildcats in 2013.
New Names, Big Results
John Kelly's 104 yards on seven carries–including a 73-yard touchdown run–against Tennessee Tech headlined a batch of new faces making big plays for the Vols on Homecoming.
True freshman defensive back Nigel Warrior led Tennessee with seven total tackles, including a tackle for loss.
Marquez Callaway, another true freshman, posted 114 yards on two punt returns, highlighted by a 62-yard TD return.
Barnett Standing Out
Junior defensive end Derek Barnett ranks third in the FBS and first in the SEC in total sacks with 9.0.
All nine of his sacks in 2016 have come during SEC play. He is the nation's active leader in career sacks at 29.0.
Barnett is just three sacks shy of tying Reggie White's Tennessee record for career sacks (32.0). In two career games vs. Kentucky, Barnett has 14 tackles, 6.0 TFLs and 4.0 sacks.
Production
Over the last two games, Tennessee tailback John Kelly has recorded 198 rushing yards on just 21 carries–good for an average of 9.4 yards per rushing attempt in that span.
The Detroit native, who began the season as the third running back on Tennessee's depth chart, rushed for a career-best 104 yards on just seven carries last week against Tennessee Tech.
He did the bulk of that work on a 73-yard touchdown run late in the first quarter. It was the longest rush for Tennessee since 2006.
Kelly got the bulk of the carries two weeks ago at South Carolina (Oct. 29), finishing with 94 yards on 14 carries while adding one catch for 17 yards.
Kelly has been effective when called upon. Filling in for an injured Jalen Hurd on Oct. 8 at Texas A&M, Kelly combined with fellow tailback Alvin Kamara as the Vols racked up a season-best 282 yards rushing. Kelly concluded that game with 89 yards and a touchdown on 13 carries.
Jones vs. Stoops
Butch Jones is 3-0 in his career against Kentucky head coach Mark Stoops with the three victories coming in the last three seasons. UT won 27-14 (2013), 50-16 (2014) and 52-21 (2015).
Jones and Stoops are the longest-tenured head coaches in the SEC East as both are in their fourth seasons at the helm of their respective programs.
Jones and Stoops have had one additional matchup against each other. Jones' Central Michigan squad lost 19-6 to Arizona on Sept. 5, 2009. Jones was the head coach for CMU while Stoops was the defensive coordinator of that Arizona squad.
Bowl Bound
With last week's 55-0 win over Tennessee Tech, the Volunteers became bowl eligible for the third consecutive season under Butch Jones.
Tennessee has not appeared in three consecutive bowl games since the 2002-04 seasons under Phillip Fulmer. Those years capped a streak of 16 consecutive bowl appearances for the Vols from 1989-2004.
Scoring Fast
Tennessee is one of only two SEC teams averaging less than two minutes' worth of time of possession on its touchdown drives this seaosn. The Vols have scored 34 offensive touchdowns and are eating up an average of just 1:54 off the game clock per score.
The Vols have 11 TD drives of fewer than a minute this season. Their longest TD drive, coming against Ohio on September 17th, took 4:54. The most plays Tennessee has used in a touchdown drive this season is 12, achieved early in the fourth quarter at Texas A&M (October 8th). That drive ate 3:30 off the game clock.
24 Straight with Rushing TD
Tennessee Tech, the Volunteers tied the program record for most consecutive games with a rushing touchdown at 24.
The 24-game streak began November 24th, 2014 in a 24-17 win at Vanderbilt. Quarterback Joshua Dobbs rushed for two scores that day.
Tennessee had 24 consecutive games with a rushing touchdown from the 1937-1939 seasons, a school record that had previously stood alone for 77 years.
Dobbs and tailbacks Jalen Hurd, Alvin Kamara, John Kelly, Joe Young and Carlin Fils-aime have all scored during the streak.
According to ESPN Stats & Info, Tennessee's streak is the second-longest active streak in FBS, trailing only Alabama (29).
The last time the Vols were held without a rushing score was November 22nd, 2014–a 29-21 loss to Missouri.
Toughest so Far
According to the NCAA's "Toughest Schedules" metric, Tennessee has played the toughest FBS schedule in 2016. The Vols rank first in both past opposition winning percentage (.767) and cumulative opposition winning percentage (.647).
Tennessee's front-loaded schedule has played a large role in those rankings. Not including games played against Tennessee, the Vols' first seven opponents in 2016 are a combined 45-10 (.854).
Five of Tennessee's first seven opponents currently reside in first place of their respective conference or conference division: Appalachian State (Sun Belt), Virginia Tech (ACC Coastal, T-1st), Ohio (Mac East), Florida (SEC East), Alabama (SEC West).