NASA Headquarters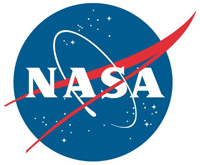 Washington, D.C. – From the beginning of assembly work on the Orion crew module at NASA's Kennedy Space Center in Florida to testing a range of the spacecraft systems, engineers made headway in 2016 in advance of the spacecraft's 2018 mission beyond the moon.
A look at the important milestones that lie ahead in the next year give a glimpse into how NASA is pressing ahead to develop, build, test and fly the spacecraft that will enable human missions far into deep space.
Orion Power On
The NASA and Lockheed Martin team at Kennedy spent much of 2016 integrating structural elements into the spacecraft, and then began incorporating critical systems such as avionics components and propulsion tubing.
In the spring of 2017, computers in the Orion crew module for the spacecraft's first mission with NASA's Space Launch System will be turned on for the first time to verify the spacecraft can route power and send commands. It's an essential integrated test that will verify Orion's systems are connected and responding as planned.
Service Module Arrival Stateside
The European-built service module for Orion, which will propel and power it in space, is an essential component of the spacecraft and extends NASA's international collaboration with ESA in human spaceflight into deep space. The service module for Orion's upcoming flight will be shipped to Kennedy, after structural and systems work is completed at the facility of ESA contractor Airbus Defence & Space in Bremen, Germany.
Stacking Up
Orion's heat shield will be secured onto the crew module in the summer, and the crew and service modules will subsequently be stacked together.
Both operations are essential steps to be completed ahead of the early 2018 shipment of the entire stack to NASA Glenn's Plum Brook Station in Ohio, where the craft will be put through a series of tests to ensure it is ready for the dynamics of launch and the harsh environment of deep space flight.
Construction Begins on First Orion for Crew
While the Orion outfitting and assembly process for the first mission of the spacecraft atop the Space Launch System rocket continues in 2017, construction will also begin on the vehicle for the first Orion flight with astronauts that will fly as early as 2021.

The first panels of the crew module pressure vessel for that mission are expected to arrive at NASA's Michoud Assembly Facility in New Orleans in the spring, when weld operations will begin.
Testing, Testing, Testing
Testing on the ground plays a vital role in ensuring Orion is fit enough for what it will face in space, and a variety of tests are planned for the coming year. A structural test article will move to Lockheed Martin's facility near Denver for a variety of mechanism separation, acoustic and pressure testing.
Several parachute tests will take place in the skies above the Arizona desert to ensure Orion is ready to bring home crew, and a variety of human factors testing such as legibility tests, will help evaluate how the crew interacts with the spacecraft.
Sections
Technology
Topics
Astronauts, Deep Space, Florida, NASA, NASA Glenn's Plum Brook Station, NASA Headquarters, NASA's John F. Kennedy Space Center, NASA's Michoud Assembly Facility, NASA's Orion spacecraft, NASA's Space Launch System, National Aeronautics and Space Administration, New Orleans LA, Ohio, Washington D.C.