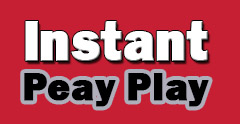 Clarksville, TN – Recently graduated Austin Peay State University senior softball player Christiana Gable has a busy next month in front of her, as she once again joins the German Women's National Team as they prepare for the 20th European Softball Championships in Bollate, Italy.
Gable, who is from Nolensville, TN, is eligible to play for the German National Team due to her mother being a native of the country and thus she has dual citizenship with a German passport.
She first played for her mother's home nation back during the summer of 2014, on the German Junior Under-19 Team at the European Junior Softball Championships.
She was so impressive in her first foray in international competition that Germany head coach Udo Dehmel asked Gable to come back the next summer to play for the German Women's National Team at the 19th European Softball Championship in Rosmalen, Netherlands.
Germany would finish its tournament run with a 4-4 overall record, advancing to the tournament's second-round, and a seventh-place overall finish in the 20-team field, its best finish in the tournament since a fifth-place finish back in the 2009.
That brings Gable to now, as she joined the current Germany National Team this past Friday in Fort Myers, FL, for a 10-day training session at the sports complex and spring training site for the Minnesota Twins.
Along with the team's training sessions, they will also play nine games in seven days versus teams from Georgia, Florida, and Nova Scotia, Canada.
Gable will be joined by 18 other players on this year's roster, with one notable difference from her past years with the German National Team, as she will be joined by two other former NCAA college softball players – Sarah Gutknecht, who played at Michigan State and Renate Meckl, who played at Ohio Valley Conference rival Tennessee Martin.
German has one of the stricter policies as far as adding dual citizenship players, with dual citizen players having to have at least one parent who is a former or current German national, while other nations allow dual citizen athletes who may not have a parent as a German national but a grandparent or other family relative.
Following the stay in Florida, the team will return to Europe to play in a warm-up tournament in Saint-Raphael, France, the Achille Challenge – which will run from June 16th-18th.
The European Softball Championships will begin a week later on June 25th, and run through July 2nd, with a field of 23 teams.
German has been placed into Group B, which also includes the Netherlands, Greece, Slovakia, Ireland and Lithuania.