#25/21 Tennessee vs. Indiana State
Saturday, September 9th, 2017 | 3:00pm CT
Knoxville, TN | Neyland Stadium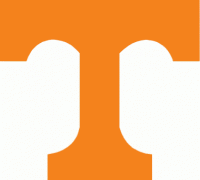 Knoxville, TN – No. 25/21 Tennessee takes on Indiana State on Saturday at 3:00pm CT on SEC Network in the Vols' 2017 home opener at Neyland Stadium.
David Neal (play-by-play) and Matt Stinchcomb (analyst) will be in the booth and Dawn Davenport will report from the sidelines. Vol Network radio affiliates will have a live audio broadcast with Bob Kesling, Tim Priest and Brent Hubbs. Sirius Channel 78 and XM Channel 190 will also carry a live audio broadcast.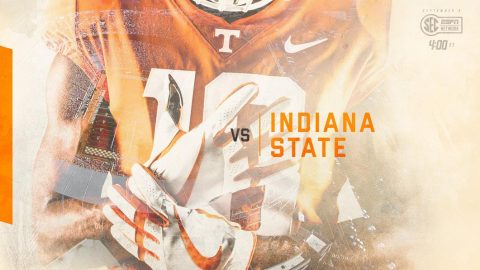 The first Vol Walk of the season will begin at 12:30pm CT as Team 121 walks through the sea of Tennessee fans from the Torchbearer statue, down Peyton Manning Pass and Phillip Fulmer Way and past Gate 21 into the stadium.
Tennessee is coming off a thrilling 42-41 double-overtime comeback win over Georgia Tech on Monday in the Chick-fil-A Kickoff Game at Mercedes-Benz Stadium in Atlanta. Indiana State is coming off a 22-20 loss to Eastern Illinois on August 31st.
The Vols moved up four spots to No. 21 in the Week 2 Amway Coaches Poll. UT stayed at No. 25 in the Week 2 AP Top 25.
Tennessee In Home Openers
The Vols are 95-19-5 (.819) all-time in home openers. UT has won 21 of its last 22 home openers dating back to 1995 with its only loss in that span coming against No. 19 Oklahoma in 2015.
UT head coach Butch Jones is 9-1 in his career in home openers with an average margin of victory of 28.3 points per game. He is 3-1 in home openers at Tennessee.
UT vs. FCS Opponents
Saturday's game will mark the first-ever meeting between Tennessee and Indiana State. It is also the Vols' first-ever game against any of the current members of the Missouri Valley Conference.
Tennessee is 66-6-2 all-time against current members of the FCS. Under Butch Jones, the Vols are 4-0 against FCS teams. Jones led UT to a 45-0 win over Austin Peay in 2013, a 45-10 win over Chattanooga in 2014, a 55-10 win over Western Carolina in 2015 and a 55-0 win over Tennessee Tech in 2016.
Familiar Faces
Indiana State head coach Curt Mallory previously worked for Tennessee associate head coach/defensive line coach Brady Hoke from 2011-14 when Hoke was the head coach at Michigan and Mallory was the Wolverines' secondary coach.
Mallory also worked with Butch Jones in the past. In 2001, Jones was the offensive coordinator for Central Michigan and Mallory was the Chippewas' defensive backs coach.
Standout Performances
On Tuesday, Tennessee redshirt senior punter Trevor Daniel was named the Ray Guy Award Punter of the Week.
He averaged 47.0 yards per punt on six punts and pinned the Yellow Jackets inside their own 20-yard line five times. He tied his career-best mark with a 70-yard punt in the second quarter that forced Georgia Tech to start a drive at its own 14-yard line after a four-yard return.
Junior running back rushed for career highs of 128 yards and four touchdowns on 19 carries in the Vols' season-opening win over Georgia Tech. His four rushing scores were the most by a Vol since James Stewart ran for four touchdowns against Georgia in 1994.
Sophomore receiver Marquez Callaway hauled in four catches for 115 yards and two touchdowns against the Yellow Jackets. His two touchdown grabs are tied second in the nation and he is one of just 30 receivers in the NCAA FBS to catch at least two touchdowns thus far.
Sophomore linebacker Daniel Bituli logged a career-high 23 tackles against Georgia Tech, tying for the eighth-most tackles in a single game in UT history. His 23 tackles were the most by a Vol since Keith DeLong notched 23 tackles against Alabama in 1988.