#3 Tennessee vs. #11 Loyola-Chicago
Saturday, March 17th, 2018 | 5:10pm CT
Dallas, TX | American Airlines Center | TV: TNT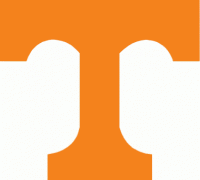 Dallas, TX – Tennessee will look to advance to its eighth Sweet Sixteen in program history on Saturday, as the Vols face Loyola-Chicago in a second-round matchup at American Airlines Center. The game tips at 5:10pm CT and will be televised live on TNT.
The No. 3 seeded Volunteers (26-8) claimed a share of the SEC Regular-Season Championship after being picked to finish 13th by select media during the preseason. This year's squad is one of only four Tennessee teams to ever win 25 games in a single season is the 21st UT team to represent the Vols in the Big Dance.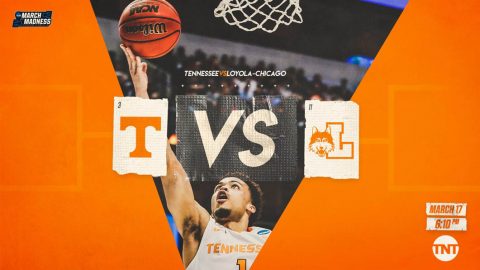 All-SEC wing Admiral Schofield is playing his best basketball of the season right now, averaging 17.0 points and 8.3 rebounds in last week's SEC Tournament en route to All-Tournament Team honors. He posted his second double-double in as many games, with 15 points and 12 rebounds to go along with a pair of blocks in UT's opening round win over Wright State.
Grant Williams was the focus point of every defense during the SEC Tournament, being double-teamed and sometimes triple-teamed every time he got the ball in the post. That didn't stop the SEC Player of the Year from posting 12.3 ppg, 8.3 rpg, 2.7 apg and 1.0 spg during the tournament. He just missed out on a double-double, recording 14 points on 6-of-10 shooting and hauling down nine boards in the Vols' win against Wright State.
On Thursday, a trio of double-digit scorers fueled No. 3-seeded Tennessee to a dominant 73-47 win over #13 seed Wright State. SEC Co-Sixth Man of the Year Lamonte Turner led all players with 19 points and a career-high nine assists off the bench. UT was active on the defensive end of the court, finishing with six blocks and six steals to hold the Raiders (25-10) to a season-low for scoring and the fewest points allowed ever in program history during the NCAA Tournament.
The Big Orange has never faced the Ramblers on the hardwood. Loyola (29-5) is in its first tournament since 1985 after winning the Missouri Valley Conference Tournament. Donte Ingram knocked down a three-pointer with only 0.3 seconds remaining in regulation to vault the 11th-seeded Ramblers past sixth-seeded Miami by a final score of 64-62 in the opening round of the tournament.
The Opponent
Tennessee has never faced Loyola-Chicago on the collegiate hardwood. The Ramblers were the 1963 national champions. This year's squad has tied that 1963 team with a program-record 29 wins.
Sixth-seeded Loyola-Chicago is riding an 11-game win streak. The Ramblers shoot .506 as a team and defeated Florida, 65-59, in Gainesville this season.
Right Now
In Tennessee's 41 all-time NCAA Tournament games, the 47 points it gave up Thursday was a program-best.
SEC Co-Sixth Man of the Year Lamonte Turner's nine assists Thursday vs. Wright State were a career-high (previous was six).
The All-SEC duo of Admiral Schofield (a native of Zion, Illinois) and Grant Williams is averaging 32.4 points and 15.4 rebounds over the last five games.
Thursday's first-round win over Wright State was Rick Barnes' 100th game as Tennessee's head coach.
A Win Would
Mark the eighth time Tennessee advanced to the Sweet Sixteen.
Give Rick Barnes his seventh career Sweet Sixteen appearance as a head coach.
Give UT 27 total victories, which would stand as the third-most in a season in program history.
Give the Vols 14 total victories away from home this season, the program's most since 2007-08 (15).
Vols Won last Clash With 11 Seed
Tennessee is 2-0 against No. 11 seeds in the NCAA Tournament. The Vols most recently defeated Iowa, 78-65, in overtime during a First Four game in Dayton in 2014. UT went on to reach the Sweet Sixteen.
The other game came in the Round of 64 in a 62-59 win over San Diego State in 2010, when the Big Orange marched all the way to the Elite Eight.
Vols-Rambles Connections
Vols assistant coach Desmond Oliver and Loyola head coach Porter Moser worked together as assistants on the Texas A&M coaching staff under head coach Tony Barone during the 1997-98 season.
Loyola-Chicago junior guard Adarius Avery is a native of Arlington, Tennessee (West Tennessee) and graduated from Arlington High School, where he was an All-State performer. The junior College transfer has appeared in 12 games off the bench in his first season with the Ramblers.
Tennessee All-SEC wing Admiral Schofield is from Zion, Illinois, which is about 45 miles north of the LUC campus. Schofield was recruited by some members of the Ramblers' staff and played against some of the Loyola players in high school.
Alexander Ascending Single-Season Blocks List

Junior forward Kyle Alexander now ranks fourth on UT's single-season block list, as he has swatted 57 shots on the year. He had a pair of blocks Thursday against Wright State.
Three Volunteers Have Made 50+ 3-Pointers
This Tennessee team boasts three players with 50 or more made 3-pointers for the first time since the 1999-2000 season. Lamonte Turner already has 68 made triples, while Admiral Schofield has made 60, and Jordan Bowden has 50.
In 1999-2000, the three Vols who accomplished that feat were: Tony Harris (73), Jon Higgins (53) and Vincent Yarbrough (53).
That 1999-2000 squad finished with a 26-7 (12-4 SEC) record, won a share of the SEC regular-season championship and advanced to the Sweet Sixteen before falling to North Carolina in Austin, Texas.
26 Wins And Counting
This is one of only four Tennessee teams to win at least 26 games in a single season (see chart below).
Tennessee has logged its 26th all-time 20-win season and its first since 2013-14, when the Vols finished with 24 victories and advanced to their seventh Sweet Sixteen.
Tennessee also recorded 23 regular-season victories for the first time since 2009-10 (23).
In 31 seasons as a Division I head coach, Rick Barnes has now led his teams to 20 or more wins 21 times.

RANK SEASON RECORD POSTSEASON
1 2007-08 31-5 NCAA Sweet Sixteen
2 2009-10 28-9 NCAA Elite Eight
3 1999-2000 26-7 NCAA Sweet Sixteen
4 2017-18 26-8 TBD