#11/11 Tennessee Lady Vols (5-0) at Oklahoma State Cowgirls (6-0)
Sunday, December 2nd, 2018 | 3:00pm CT
Stillwater, OK | Gallagher-Iba Arena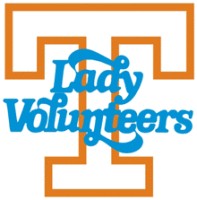 Knoxville, TN – No. 11/11 Tennessee Lady Vols Basketball (5-0) plays its third straight game away from Knoxville, but its first true road contest of the season, when it squares off with NR/RV Oklahoma State (6-0) in the SEC/Big 12 Challenge on Sunday afternoon. Tip time is set for 3:00pm CT (4:00pm ET) at Gallagher-Iba Arena in Stillwater, OK, and the match-up will be televised by FS1.
The Lady Vols have had a full week between games, last playing on November 24th as they beat UAB in overtime, 73-69, to capture the Junkanoo Division title at the 2018 Women's Junkanoo Jam in Bimini, Bahamas. UT defeated Clemson, 78-66, in its opening round game on November 22nd.
Sophomore Rennia Davis was named the tourney's MVP and was joined on the all-tournament team by senior teammate Meme Jackson.
OSU, meanwhile, will be playing its third game in six days when UT comes to town.
The Cowgirls beat Wichita State, 60-47, on Tuesday and defeated Texas State, 66-55, on Friday night before turning its focus toward the Lady Vols.
Broadcast Information
Tracy Warren (play-by-play) and Dan Hughes (analyst) will describe the action for FS1
Mickey Dearstone is handling the call for IMG College/Lady Vol Network radio/online broadcasts for the 20th season. A link to the live audio stream can be found on each game's Hoops Central page or the Lady Vol schedule on UTSports.com.
Air time for games on the Lady Vol Radio Network generally occurs 30 minutes prior to tip-off.
For UT home games (after football season has concluded), the Lady Vol Network has a low-power transmitter that makes the game available on the radio at 99.3 FM.
2018 SEC/BIG 12 Challenge
This marks the fifth SEC/Big 12 Challenge in women's basketball.
The SEC/Big 12 Challenge will feature 10 squads from the SEC against every team from the Big 12. This is the third season in which 10 games will be played. The format consists of five home games on campus sites for each conference.
This year's challenge includes five games that will feature at least one ranked opponent in either the Associated Press or USA TODAY Coaches poll.
In 2016, the SEC edged the Big 12, 6-4, in the first 10-game slate. Last season, both teams split the Challenge with a 5-5 mark.
Recaping UT Lady Vols' Season So Far
Tennessee is off to a 5-0 start for the fourth time in Holly Warlick's seventh season as head coach and looking to go 6-0 for just the third occasion under her watch. Last year's squad got off to a 15-0 start.

UT opened 2018-19 with three easy wins over Presbyterian, UNC Asheville and Florida A&M before remaining unbeaten with a pair of challenging triumphs over Clemson (78-66) and UAB (73-69 OT) to win the Junkanoo Division title at the 2018 Women's Junkanoo Jam in Bimini, Bahamas.

The Lady Vols are outscoring foes, 83.4-52.2 and outrebounding them 49.4-33.2 through five games.
Tennessee Lady Vols' Last Game
No. 11/11 Tennessee came from 12 points down in the fourth quarter to send the game to overtime and seize a hard-fought victory over UAB, 73-69, on Saturday in the Junkanoo Division title game at the 2018 Women's Junkanoo Jam.
Sophomore forward Rennia Davis, who was named the tournament MVP, led the Lady Vols (5-0) with 18 points, including three huge second-half three-pointers at Gateway Christian Academy Gymnasium. Sophomore point guard Evina Westbrook tossed in 16 points, followed by sophomore center Kasiyahna Kushkituah, who registered her first career double-double with 13 points and 13 rebounds.
Senior Meme Jackson, who had 14 points in Thursday's Junkanoo Jam win over Clemson, had eight points and eight boards vs. UAB and joined Davis on the all-tournament team.
The upset-minded Blazers upped their lead to 12 early in the fourth period at 58-46 and had a 60-48 advantage with 7:41 to go. Davis, however, stared that deficit in the face and made some big plays, draining three-consecutive long-range threes that cut the gap to six, 63-57, with 5:20 to go. After a Kuzmanic layup with 5:07 remaining made it 65-57 Blazers, UT didn't allow UAB another point in regulation.
About the Oklahoma State Cowgirls

Oklahoma State is led by head coach Jim Littell, who is in his eighth season in Stillwater. He owns a 153-80 career record, all at OSU.

The Cowgirls returned two starters and six total letterwinners from a year ago. They have eight players who are freshmen (3) or sophomores (5).

Returning starters include guards Braxtin Miller and Jaden Hobbs. Miller was a Big 12 All-Freshman Team choice a year ago and received honorable mention All-Big 12 accolades. Five-star prep standout Vivian Gray joined the squad this season after playing at Fort Lewis College and averaging 18.5 points and 7.8 rebounds there as a freshman.

OSU went 21-11 overall and 11-7 in the Big 12 a year ago, finishing third in the league and making the NCAA Tournament. The Cowgirls beat Syracuse in the first round, 84-57, before falling to eventual NCAA runner-up Mississippi State, 71-56, in the second round.

OSU met UT in the Cancun Challenge last season on Nov. 24, with the Lady Vols prevailing, 79-69.
The Cowgirl's Last Game
Sophomore forward Vivian Gray led three players in double figures with 25 points, as Oklahoma State improved to 6-0 with a 66-55 victory over Texas State Friday night at Gallagher-Iba Arena in Stillwater.
Gray finished 10 of 19 from the field, including 3-of-4 marksmanship from beyond the arc, and pulled down six rebounds.
Sophomore guard Braxtin Miller added 15 points, nine rebounds and eight assists, while sophomore guard Jaden Hobbs connected on four of seven treys to tally 14 points.
About the Tennessee Lady Vols, Oklahoma State Series
Sunday's match-up between Tennessee and Oklahoma State will be the third meeting between these schools.

The contest will feature UT's first visit to Stillwater and the first time these squads have played anywhere other than a neutral site.

Last season, Mercedes Russell led four players in double figures, notching 25 points and eight rebounds in No. 12/14 Tennessee's 79-69 win over previously-unbeaten Oklahoma State on Nov. 24 at the Cancun Challenge in Mexico.

Jaime Nared and Rennia Davis posted double-doubles of 21 points and 10 rebounds, and 12 points and 10 rebounds, respectively, while Anastasia Hayes chipped in 10 points.

Nared moved past the 1,000-point plateau, pushing her to 1,004 in her 100th career game.

UT jumped out to a 25-10 early second quarter lead but had to repeatedly stave off Cowgirl comeback attempts.

OSU's Loryn Goodwin, who had a game-high 29 points, cut UT's lead to six with 4:36 to go. Russell answered with back-to-back buckets, and Tennessee held on for the win.

The only other meeting between Tennessee and OSU took place on December 4th, 1992, in the Rainbow Wahine Classic in Honolulu, Hawaii. UT claimed a 69-60 victory in that contest.

The Lady Vols are 56-22 all-time against schools from the Big 12 Conference. UT had wins over Texas and OSU last season.
Next Up for Tennessee Lady Vols Basketball
After the OSU game, Tennessee returns home to host Stetson on Wednesday at 6:00pm ET (SECN+) before heading to Austin for the annual showdown with Texas next Sunday at noon CT/1:00pm ET (ESPN2).
Sections
Sports
Topics
Anastasia Hayes, Clemson, Cowgirls, Dan Hughes, Evina Westbrook, Florida A&M, Gallagher-Iba Arena, holly warlick, Jaime Nared, Kasiyahna Kushkituah, Knoxville TN, Lady Vol Network, MeMe Jackson, Mercedes Russell, Mickey Dearstone, Mississippi State, Oklahoma State, OSU, Presbyterian, Rennia Davis, SEC, Southeastern Conference, Stetson, Stillwater OK, Syracuse, Tennessee, Tennessee Lady Vols, Texas, Texas State, Tracy Warren, UAB, UNC Asheville, UT, UT Basketball, UT Lady Vols, UT Women's Basketball, Wichita State