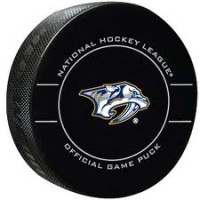 Los Angeles, CA – It looked like the Nashville Predators were poised to make another dramatic comeback today against the L.A Kings, only to fall short in a wild "Hollywood" affair, 7-4.
Nashville drew first blood at 4:55 of the opening period when Mikael Granlund netted a goal over the shoulder of Kings goaltender Jack Campbell and the Predators took a 1-0 lead.
That's when the Kings took over the game. L.A outworked the Predators through the first two periods and into the second intermission, were leading Nashville 4-1.
Michael Amadio tied the game at 8:47 beating Juuse Saros in net for Nashville. Then Anze Kopitar tallied for the Kings to take a 2-1 lead.
In the second period Kyle Clifford scored at 6:53 to take a 3-1 Los Angeles lead, then at 18:12, Ilya Kovalchuk gave the Kings a three goal lead, 4-1.
Going into the final frame, Nashville picked up the pace and the feeling of another epic comeback like they did on Thursday night against the Washington Capital was on the way.
Viktor Arvidsson took a Ryan Johansen pass at 1:17 of the third period and from the seat of his pants scored to make it 4-2.
Matt Duchene would score on a Nashville power play at 10:56 to draw to within a goal, 4-3.
Colton Sissons would tie the game at 11:30 when he redirected a Ryan Ellis shot past Campbell and suddenly the comeback was a reality at 4-4.
But it was not to be.
Just 59 seconds after Nashville tied the game, Alex Iafallo would score the game winner making it 5-4. Two more empty net goals would give the final score, 7-4.
Post game interviews would say the same thing for Nashville, and that was they needed to play the full sixty minutes to show what they were capable of.
Juuse Saros got the start in goal for the Predators, and dropped his second straight game. Saros is expected to get more net time this season as Pekka Rinne is expected to retire at the end of his current contract.
The West Coast road trip continues for the Predators as they travel to Las Vegas on Tuesday night.