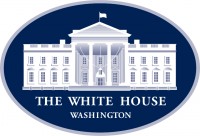 Washington, D.C. – "President Donald Trump signed the much-anticipated 'Phase One' trade agreement with China after months of hard-fought negotiations," Representative Jodey Arrington (R-TX) writes in Fox Business.
"This is a monumental achievement for farmers and ranchers in my district in West Texas and across rural America, who will reap the blessings of China's commitment to purchasing as much as $50 billion worth of U.S. agriculture products.
This is nearly 100 percent more than the largest amount of U.S. commodities purchased by China since normalizing relations in the 1970s."
How did it happen? "For decades, as a result of political short-sightedness and economic expediency, policymakers have acquiesced to Communist-controlled China . . . At this critical juncture in history, we are fortunate to have a Negotiator-in-Chief who understands that China is the biggest existential threat to America and, more importantly, who has the political courage to do something about it."
"The Senate can now do better by the Constitution by holding a trial that judges President Trump without validating the partisan House process and its weak case . . . The House hearings blocked GOP witnesses and limited cross-examination. Despite selective leaks and a pro-impeachment media, they failed to move public opinion," The Wall Street Journal editorial board writes.
"The Dow Jones Industrial Average closed above 29000 for the first time Wednesday after President Trump signed an initial trade pact with China . . . Both the Dow and the S&P closed at records, while the Nasdaq is within 0.2% of Monday's high," Alexander Osipovich and Avantika Chilkoti report in The Wall Street Journal.
Speaker Nancy Pelosi (D-CA) handed out commemorative pens to her impeachment managers —a ceremonial act typically reserved for landmark legislation—while posing for photos. The scene undermined the tone of "proceedings she has said should be serious and somber," Cameron Cawthorne reports for The Washington Free Beacon.