Tennessee (12-9 | 4-4 SEC) at Alabama (12-9 | 4-4 SEC)
Tuesday, February 4th, 2020 | 7:01pm CT / 6:01pm CT
Tuscaloosa, AL | Coleman Coliseum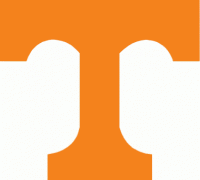 Tuscaloosa, AL – The Tennessee Vols men's basketball team hits the hardwood once again for a Tuesday night road matchup with Alabama. Tipoff inside Coleman Coliseum is slated for 6:00pm CT on ESPNU.
Tuesday's game can be seen on ESPNU, online through WatchESPN, which can be accessed at espn.com/watch, and on any mobile device through the ESPN App. Kevin Fitzgerald and Barry Booker will have the call.
Fans can also listen in on their local Vol Network affiliate to hear Bob Kesling and Bert Bertlekamp describing the action.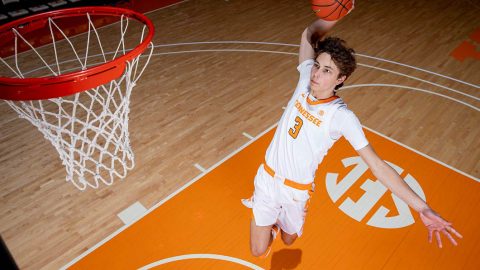 Last time out the Vols dropped a difficult road contest at Mississippi State. The freshman duo of Santiago Vescovi and Uros Plavsic poured in 32 points (16 apiece) of the Vols final tally of 73 to lead the way for the Orange & White. Plavsic's 16 points came in his first career start since arriving on Rocky Top.
UT also saw a career performance from junior Jalen Johnson. The Durham, North Carolina native scored a career-high 13 points, dished off a career-high five assists with no turnovers and nabbed a career-high four steals. Johnson currently holds a 4.7 assist/turnover ratio during league play and has recorded just three turnovers in 165 minutes of SEC play.
This will be the 149th meeting between the Volunteers and the Crimson Tide on the hardwood, with Alabama holding a 79-69 series edge dating to 1914.
A victory on Tuesday would halt both the Vols current three-game losing skid and bring an end to UT's two-game losing streak inside Coleman Coliseum.
Up next, Tennessee returns home to Thompson-Boling arena for a Saturday matenee matchup with 13th-ranked Kentucky. Tipoff is set for 12:00pm CT on SEC.
The Series
Tennessee trails the all-time series with Alabama, 69-79, dating to 1914.
The Crimson Tide owns a 45-18 advantage when the series is played in Tuscaloosa.
This is the only regular-season meeting between these teams.
A Win Would
Bring an end to the Vols' three-game losing streak.
Snap Tennessee's two-game losing skid at Coleman Coliseum.
Give Tennessee a winning record in SEC road games at the halfway mark of regular-season league play.
Storylines
This week one year ago, Tennessee was ranked No. 1 in both major polls. The Vols rode a 17-game win streak into last season's clash with Alabama.
Rick Barnes was an assistant coach at Alabama during the 1985-86 season.
In three career games vs. Alabama, Vols senior Jordan Bowden has 11 assists and only two turnovers spanning 76 minutes of action.
Vols freshman Josiah-Jordan James missed Saturday's game at Mississippi State with a groin injury. He had started every game prior to that.
Despite James' absence, freshmen accounted for 49 percent of Tennessee's total points Saturday in Starkville (36 of 73).
The Vols are shooting .476 from the field and .350 from 3-point range in SEC road games this season but have a negative rebounding margin (-1.2) and turnover margin (-1.7) in those games.
Layup Lines
Tennessee leads the SEC in scoring defense (61.2 ppg, 18th nationally) and ranks second in field-goal percentage defense (.386, 22nd nationally).
During SEC play, junior forward John Fulkerson leads the team in scoring (11.1 ppg) and steals (1.1 spg) while shooting .586 from the field and .875 from the free-throw line.
Junior forward Yves Pons has blocked at least one shot in every game this season. He leads the SEC and ranks 19th nationally with 2.6 bpg. His 2.9 bpg during SEC play also leads the league.
Freshmen Josiah-Jordan James (13-28) and Santiago Vescovi (18-45) combine to shoot .425 from 3-point range during SEC play.
For the first time in program history, Tennessee on February 1st started a lineup that included four different nationalities (American, French, Serbian, Uruguayan).
About the Alabama Crimson Tide
Alabama currently holds the same record as Tennessee. The Crimson Tide sit at 12-9 (4-4 SEC), with a notable victory over then-undefeated Auburn in January. Alabama is coming off two tough conference losses to LSU and Arkansas this past week.
The Crimson Tide are led by first-year head coach Nate Oates, who looks to bring just the second 20-win season in the last six years to Tuscaloosa.
Despite an up-and-down campaign, the Tide have consistent production from the backcourt duo of Kira Lewis Jr. and John Petty Jr. Lewis leads Alabama in scoring (16.4 ppg), assists (4.7 apg) and steals (1.8 spg), while Petty is second in scoring (15.4 ppg) and steals (1.3 spg) and leads the Crimson Tide and ranks eighth in the SEC in rebounding (7.2 rpg).
Lewis's 2019-20 campaign has seen a two-point jump in point production from last season, when he had the difficult job of replacing 2018 NBA lottery pick Colin Sexton.
After advancing to the second round of the 2018 NCAA Tournament, Alabama looks to make it back to the Big Dance, following an appearance in the NIT at the conclusion of last season.
The origin of Alabama's elephant mascot, Big Al, comes from former Atlanta Journal sportswriter Everett Strupper, who used a dramatic flair to describe the Crimson Tide football team running onto the field. "At the end of the quarter, the earth started to tremble, there was a distant rumble that continued to grow. Some excited fan in the stands bellowed, 'Hold your horses, the elephants are coming!' and out stamped this Alabama varsity." From there the name and the mascot stuck.
Tennessee Vols Last Time Against Alabama
In front of an above-capacity crowd of 21,957, No. 3 Tennessee edged the Alabama Crimson Tide, 71-68, on January 19th, 2019, to remain undefeated in SEC play.
With the Vols up 69-68 with 3.2 seconds left, Alabama's John Petty was called for a travel at the elbow to give the ball back to Tennessee. Lamonte Turner—fouled on the ensuing inbounds play—drilled both of his attempts at the line to give UT a three-point edge with 2.5 seconds left in the game.
A half-court heave from Alabama's Kira Lewis Jr. was long at the buzzer, giving Tennessee the win. Consensus All-American Grant Williams led the way with 21 points, including nine in the second half. The junior, who fouled out with 12 seconds left in the game, recorded his eighth 20-point game of the season.
Admiral Schofield ended the game with a double-double of 12 points and 11 rebounds. With just under three minutes on the clock, Tennessee turned to the senior wing as he got his defender in the air before knocking down a running jumper from just inside the elbow. His jumper tied the game at 65-65 with 2:51 left to play.
On the next possession, the Vols went to Schofield again. He laid it up with 2:12 on the clock to put Tennessee ahead for good at 67-65.
With Tennessee up one and Alabama with the ball with 1:31 on the clock, the Tide got the ball to Petty in the right corner. Williams sprinted toward the corner, leapt as high as he could and blocked Petty's shot to keep Tennessee in front.
Tennessee senior Kyle Alexander moved into second place on UT's all-time blocks list, as his five blocks gave him 153 for his career.
Petty finished with a game-high 30 points to lead the Crimson Tide.
Memorable Vol Performances Against Alabama
Bill Hann dished an incredible school-record 19 assists against the Tide on January 6th, 1968, leading UT to an 82-63 win in Tuscaloosa.
Grand Junction, Tennessee, native Steve Hamer posted a memorable 31-point, 21-rebound effort against the Tide in the 1996 SEC Tournament in New Orleans. The Vols won 77-65. Hamer now works for the Tennessee Fund in the UT Athletic Department.
The legendary Bernard King recorded 37 points and 18 rebounds against Alabama on Jan. 31, 1975, as ninth-ranked Tennessee downed No. 11 Alabama 80-74 in Knoxville.
Dyron Nix holds UT's single-game scoring record against Alabama, as he dropped 38 points on the Tide on March 2nd, 1988, in Knoxville.
Barnes Was a 'Bama Assistant
Rick Barnes spent the 1985-86 season as an assistant coach at Alabama under Wimp Sanderson. It was Barnes' first taste of "major" college basketball.
The Crimson Tide went 24-9 (13-5 SEC) that year and finished third in the conference. Bama earned a No. 5 seed in the NCAA Tournament and defeated Xavier and Illinois before falling to Southeast No. 1 seed Kentucky in the Sweet Sixteen.
That Alabama team featured 15-year NBA veteran Derrick McKey, eventual Alabama head coach Mark Gottfried, five-year NBA veteran Jim Farmer and seven-year NBA veteran Buck Johnson (team's top scorer).
After Barnes' lone season in Tuscaloosa, he moved on to Ohio State to work as an assistant coach under Gary Williams.
As a head coach, Barnes is 6-7 against schools at which he once worked (he's 1-3 vs. Alabama, 1-1 vs. Ohio State, 2-0 vs. Providence, 0-1 vs. Clemson, 2-2 vs. Tennessee).
Johnson's Been Big Off The Bench
Redshirt junior wing Jalen Johnson has quietly been giving the Vols significant contributions off the bench in SEC play.
In UT's 12 games before conference play began, Johnson averaged 2.6 points in 11.0 minutes per game.
But during SEC play, the Durham, North Carolina, native is averaging 5.4 points in 20.6 minutes. Johnson also is shooting .414 from the field, .400 from 3-point range and .900 at the free-throw line in SEC games while boasting a 4.7 assist/turnover ratio.
In Tennessee's first eight SEC games, Johnson set new career-highs for points, assists, blocks, steals, field goals made, 3-pointers made and minutes played.