Tennessee (13-10 | 5-5 SEC) vs. Arkansas (16-7 | 4-6 SEC)
Tuesday, February 11th, 2020 | 6:01pm CT
Knoxville, TN | Thompson-Boling Arena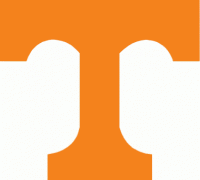 Knoxville, TN – The Tennessee men's basketball team hits the hardwood once again on Tuesday night for a home bout with SEC foe Arkansas. Tipoff inside Thompson-Boling Arena is set for 6:00pm CT and the action can be seen on SEC Network.
Tuesday's game can be seen on SEC Network, online through WatchESPN and on any mobile device through the ESPN App. Fans can access WatchESPN at espn.com/watch. Kevin Fitzgerald and Joe Kleine will have the call.
Fans can also listen live on their local Vol Network affiliate to hear Bob Kesling and Bert Bertlekamp describing the action.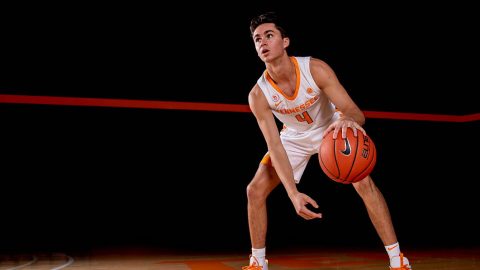 Last time out, the Vols fell in a tight SEC battle, 77-64, against 15th-ranked Kentucky. UT was led by 15-plus point outputs from senior Jordan Bowden, junior John Fulkerson and freshman Santiago Vescovi.
Vescovi finished the afternoon with a game-high-tying and a season-high-tying 18 points, knocking down four 3-point attempts. Bowden and Fulkerson finished with 16 points apiece.
A victory would give the Vols a three-game win streak over Arkansas and Rick Barnes a victory over every active SEC head coach except Buzz Williams.
Up next, Tennessee hits the road for a Saturday night matchup at South Carolina. Tipoff is set for 6:00pm CT on SEC Network.
The Series
Tennessee leads its all-time series with Arkansas, 21-20, dating to 1936. The Vols have a 12-4 edge when the series is played in Knoxville.
UT scored 106 points when these team met last season. Tennessee plays the Razorbacks in Fayetteville on February 26th.
A Win Would
Give the Vols a three-game win streak in the series.
Mean that Rick Barnes has logged a head-to-head victory against all but one active SEC head coach (Buzz Williams).
Give the Vols victories in 17 of their last 18 TV appearances on the linear SEC Network. Tennessee had won 16 straight SEC Network games before its loss to Texas A&M on January 28th.
Storylines
Tennessee ranks fourth nationally in average home attendance, drawing 18,934 fans per game this season.
In SEC home games, junior forward John Fulkerson leads the Vols in scoring (14.0 ppg), rebounding (7.6 rpg) and field-goal percentage (.610).
With 171 career 3-point makes, senior Jordan Bowden ranks tied for 10th on Tennessee's all-time list.
Vols freshman Josiah-Jordan James has missed Tennessee's last three games with a groin injury. He had started every game prior to this setback, and his current status is day-to-day.
Tennessee averaged 14.3 turnovers through its first 17 games but has averaged only 10.5 turnovers in its last six outings.
The Vols have committed the exact same amount of turnovers as their opponents this season (306).
Layup Lines
During SEC play, Tennessee leads the leagues in blocks (6.2 bpg) and owns the conference's second-best scoring defense (65.9 ppg).
Junior forward Yves Pons has blocked at least one shot in every game this season. He leads the SEC and ranks 18th nationally with 2.7 bpg. His 3.0 bpg during SEC play also leads the league.
Freshman point guard Santiago Vescovi has made at least one 3-pointer in every game in which he's appeared (11), averaging 2.2 made threes per game.
For each of the last three games, Tennessee's starting lineup has featured four different nationalities (American, French, Serbian, Uruguayan).
VFL and NBA rookie Grant Williams is averaging 15.7 minutes per game in 49 appearances for the Boston Celtics this season. The Celtics are undefeated when Williams plays at least 26 minutes.
About the Arkansas Razorbacks
Following a near flawless non-conference campaign, Arkansas has seen an up-and-down first 10 games of SEC play. After beginning the year 12-1, the Razorbacks currently sit at 16-7 overall and 4-6 in league play.
The Razorbacks are coming off back-to-back overtime losses, at home against Auburn (79-76) and on the road at Missouri (83-79).
Arkansas is led by first-year head coach Eric Musselman who comes to Fayetteville following a four-year stint at Nevada, where he won 110 games, three consecutive Mountain West regular-season titles, the 2016 CBI championship and made three consecutive trips to the NCAA Tournament. The most notable of those NCAA berths came in 2018, when the Wolfpack overcame two double-digit deficits (against Texas and Cincinnati) to advance to the Sweet Sixteen.
Not only has Musselman brought a new staff to Arkansas, but he also added five transfers to the Razorback roster.
Among those transfers is grad transfer guard Jimmy Whitt Jr. Whitt Jr., along with returner Mason Jones, sit atop four statistical categories for the Razorbacks. The backcourt tandem ranks first and second in scoring, rebounding, assists and steals, with Jones (20.5 ppg, 6.1 rpg, 3.4 apg and 1.8 spg) leading each category and Whitt Jr. (14.7 ppg, 4.9 rpg, 1.7 apg and 1.3 spg) following right behind him. Jones's 20.5 ppg also leads the SEC.
Notable alumni of the University of Arkansas include current Dallas Cowboys owner, Jerry Jones. Jones graduated from Arkansas in 1965 and was a captain on the 1964 National Champion Razorback football team.
Tennessee Vols Last Game Against Arkansas
Behind a 31-point contribution from the bench in the first half, No. 3 Tennessee jumped on the Arkansas Razorbacks early, guiding the Vols to a 106-87 win in Thompson-Boling Arena on January 15th, 2019.
The Vols' 106 points scored against the Razorbacks marked the most against a conference opponent since February 9th, 2000, when they defeated Georgia, 110-83. It was also the first time since February 5th, 2008 (104-82 over Florida), that Tennessee scored more than 100 points against an SEC foe.
UT had a double-digit lead for 34 minutes in the game as it took advantage of its opportunities at the free-throw line to help extend the lead to as much as 30 points. Tennessee knocked down 35-of-39 shots at the charity stripe on the night.
Jordan Bowden and Lamonte Turner teamed up for 40 points off the bench, leading the team to a season-high 50 points from non-starters. Bowden was perfect from the field until his final shot of the game, finishing the night 6-of-7 from the field and 5-of-6 from behind the 3-point arc.
Turner had a season and team-high 21 in the game, finishing the night 6-of-8 from the field, including a trio of 3-pointers.
After being held without a point in the first half, Admiral Schofield exploded to open the second half. The senior netted the Vols' first 14 points in the half to help extend the lead to 27 points with 14:06 to play in the game. That stretch tied Schofield for fifth all-time in consecutive points scored by a Vol.
Arkansas entered the game as the SEC's No. 2 team in assist-to-turnover ratio (1.32). The Vols were able to hold Arkansas to only 16 assists while forcing 19 turnovers.
Bowden On Target vs. Arkansas
In four previous games against Arkansas, Jordan Bowden averages 7.0 points while shooting .750 from the field (9 for 12) and .833 from 3-point range (5 of 6).
Memorable Vol Performances Against Arkansas
Bristol, Tennessee, native Bobby Hogsett scored eight points and added 10 rebounds as Tennessee won its first-ever game against Arkansas, 77-57, on December 27th, 1963, in Shreveport, Louisiana.
In front of 21,237 orange-clad fans, UT knocked off Nolan Richardson's fifth-ranked Razorbacks, 83-81, in Knoxville on February 5th, 1992. Lang Wiseman and Allan Houston both scored 26 points.
The Vols upset No. 13 Arkansas in Fayetteville, 101-91, on February 16th, 1993, thanks to a double-double by LaMarcus Golden (22 points, 11 rebounds).
Cleveland, Tennessee, native JaJuan Smith dropped 32 points on the Hogs during a 93-71 win over Arkansas in Knoxville on February 5th, 2008.
Jordan McRae powered Tennessee to an 81-74 win over Arkansas on January 22nd, 2014, exploding for 34 points—including UT's final 13—at Thompson-Boling Arena.
Musselman's Season At LSU Saw Tigers Split With Vols
Arkansas head coach Eric Musselman was an assistant coach on Johnny Jones' staff at LSU during the 2014-15 season.
The Vols and Tigers met twice that year. LSU defeated UT, 73-55, in Knoxville. Less than three weeks later, Tennessee went to Baton Rouge and managed a 78-63 road win.
Top performers on that LSU squad were forwards Jarell Martin and Jordan Mickey.
Donnie Tyndall was Tennessee's head coach in 2014-15, and Rick Barnes was hired shortly after the conclusion of the season.
Pons Riding Block Streak
Yves Pons, the SEC's leading shot-blocker, has blocked at least one shot in every game this season.
His streak of 23 straight games with at least one block is the longest such streak by a Vol since at least the 1988-89 season (research is ongoing).
Pons has blocked three or more shots in 14 games this season, including a program-record-tying six-block effort against Jacksonville State on December 21st.
With eight regular-season games left to play, he already ranks tied for third on UT's single-season blocks list. The record is 73, by C.J. Black in 1997-98.

| | | | | | |
| --- | --- | --- | --- | --- | --- |
| Rank | Player | Season | Blocks | Games | BPG |
| 1 | C.J. Black | 1997-98 | 73 | 29 | 2.52 |
| 2 | Kyle Alexander | 2018-19 | 64 | 37 | 1.73 |
| T-3 | Yves Pons | 2019-20 | 61 | 23 | 2.65 |
| T-3 | Grant Williams | 2016-17 | 61 | 32 | 1.91 |
| 5 | Doug Roth | 1988-89 | 60 | 30 | 2.00 |
| 6 | Kyle Alexander | 2017-18 | 57 | 34 | 1.68 |
| T-7 | Grant Williams | 2018-19 | 55 | 37 | 1.49 |
| T-7 | C.J. Black | 1999-00 | 55 | 32 | 1.72 |
| 9 | Armani Moore | 2015-16 | 54 | 33 | 1.64 |
| 10 | Dyron Nix | 1986-87 | 53 | 29 | 1.83 |