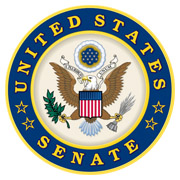 Washington, D.C. – Tennessee is no stranger to the tragedies that occur when criminal illegal immigrants get behind the wheel. In 2018, 22 year-old Pierce Corcoran of Knoxville was fatally struck in a head-on collision caused by an illegal alien who was later deported.
In 2019, another Knoxville resident, Debbie Burgess, was killed in a hit and run accident caused by an illegal alien with a lengthy criminal history. These tragedies are not limited to Tennessee, which is why I introduced legislation that will make our communities safer.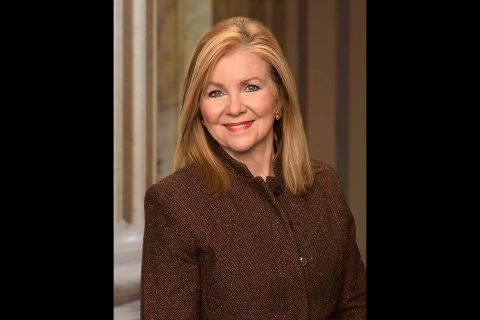 The Stop Greenlighting Driver Licenses for Illegal Immigrants Act will block certain federal funds to lawless sanctuary jurisdictions or states that allow illegal aliens to get driver licenses without proof of lawful presence.
On The Mark Levin Show, I discussed how dangerous it is to give out driver licenses when we cannot verify the true identities or intentions of illegal aliens.
Combating Human Trafficking
In Tennessee, we know all too well how human trafficking has infiltrated our communities in both the physical space and on social media. We need accurate data that will assist both law enforcement and Congress in our efforts to fight back against this horrific crime.
That's why I've joined forces with Senators Josh Hawley (R-Mo.) and Joni Ernst (R-Iowa) to give law enforcement another tool to fight back. You can learn more here.
Demanding Transparency For College Athletes
At the Senate Commerce Committee, I questioned NCAA President Mark Emmert about the lack of transparency and accountability in his organization. It was beyond disheartening when the NCAA demanded University of Memphis star recruit James Wiseman's pay $11,500 to charity in order to regain eligibility. A student's ability to play on the court should not depend on their financial situation.
Protecting The Authority Of Our Commander In Chief
The strike against known terrorist Qasem Soleimani was the culmination of eight months of Iranian escalation and U.S. restraint. The Senate approved the War Powers Resolution, which falsely states we are engaged in hostilities against Iran and weakens any president's constitutional powers as Commander in Chief.
Any attempt to weaken the president's ability to defend our nation from Iran puts our national security in jeopardy.
Congress should make constructive policy, not reactive policy.
News You Can Use
The Coronavirus outbreak is drawing much-needed attention to the possibility of a global health crisis. Without action from policymakers, our dependence upon China for medications will continue to put American lives at risk. Congress and federal agencies can help bring the pharmaceutical workforce back to the U.S. by reducing burdensome regulations and creating incentives for workforce growth and training. You can read full my op-ed here.
We are so grateful for our men and women in uniform. This week, I met with Tennesseans in the Fraternal Order of Police to determine how we can best support our local law enforcement officers.
It was great to catch up with Tennessee State Treasurer David Lillard, Jr. in the Capitol. David is running some helpful programs for Tennesseans, check out the links below for more information.
Did you know the Tennessee Department of Treasury has a savings program designed to help Tennesseans with disabilities set aside money for future expenses? Learn more about ABLE TN here.
Tennesseans are missing out on over $976 million in unclaimed property. Visit Claim It TN to find your missing money!
Tennessee's TNStars College Savings 529 Program is a simple, flexible way to save and invest for college. Learn more here.
Folks with the Center for Lyme Action stopped by to discuss how they are working to advance understanding of tick borne diseases.
Stay In Touch
As a reminder, you can reach any of my six offices in Tennessee to share a concern or request assistance with a federal agency.
Be sure to follow my work on behalf of Tennesseans on social media:
Facebook: facebook.com/marshablackburn
Twitter: @MarshaBlackburn
Instagram: @MarshaBlackburn
My Best,

Marsha