#9 Tennessee (14-3 | 4-1 SEC) at Mississippi State (12-5 | 1-4 SEC)
Tuesday, January 17th, 2022 | 6:00pm CT / 7:00pm ET
Starkville, MS | Humphrey Coliseum | TV: ESPN2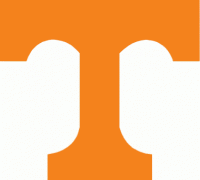 Knoxville, TN – The ninth-ranked Tennessee men's basketball team competes in a pair road clashes this week, first traveling to Starkville to take on Mississippi State on Tuesday at 6:00pm CT.
Fans can catch Tuesday's game on ESPN2 and online or on any mobile device through WatchESPN. WatchESPN can be accessed through the ESPN App, or online at espn.com/watch. Tom Hart (play-by-play) and Dane Bradshaw (analyst) will have the call.

Fans can also listen live on their local Vol Network affiliate to hear Bob Kesling and Bert Bertelkamp describing the action.

Tennessee (14-3, 4-1 SEC) is coming off its first SEC defeat of the season Saturday, falling to Kentucky, 63-56. Despite the loss, senior forward Uros Plavsic had a career-best day, scoring a career-high 19 points on 9-for-11 shooting in a season-high 26 minutes.
Tuesday marks the second meeting between Tennessee and Mississippi State this season. The Vols defeated the Bulldogs in Knoxville on January 3rd, 87-53, behind the fourth-highest field-goal percentage in program history (.692). The 34-point margin of victory was the largest margin of victory in the history of the 133-game series.
The Series
Tennessee leads its all-time series with Mississippi State, 89-44, dating to 1924.
When the series is contested in Starkville, the Vols own a 31-29 advantage.
The Vols have been victorious in seven of their last 10 trips to The Hump. That dates to 2008.
Tennessee has won eight of the last nine meetings overall.
Tennessee defeated MSU, 87-53, in Knoxville on January 3rd. The Vols also beat the Bulldogs twice last season, logging wins in Starkville and Tampa.
Tennessee is 2-1 in games for which Chris Jans is a member of the opposing coaching staff. That includes a home-and-home series split with Wichita State in 2012 and 2013.
The Vols have won four straight SEC road games, dating to last season (not including three neutral-site wins in Tampa).
Scouting Report
The Tennessee Vols basketball team has been No. 2 in the NCAA's NET ratings since January 3rd.
Tennessee ranks among the top 10 nationally in six different statistical categories.
These Vols have won eight games by 30 or more points.
During conference play, Tennessee leads the SEC in scoring defense (57.0 ppg), field-goal percentage (.504), assists (19.4 apg) and assist/turnover ratio (1.49).
Zakai Zeigler is averaging a league-best 7.4 assists during SEC play.
Santiago Vescovi is averaging 15.2 points in SEC games, shooting .509 from the field and .419 from 3-point range.
Starting forwards Olivier Nkamhoua and Uros Plavsic have combined to shoot .694 in SEC play.
Over Tennessee's last three games, Uros Plavsic is UT's top rebounder (5.7 rpg) while ranking second on the squad in scoring (12.0 ppg).
In Tennessee's 14 wins, true freshman Julian Phillips averages a team-best 6.1 rebounds per game.
UT's bench is giving the Vols 23.8 points per game.
The Nation's Best Defense
For the eighth straight week, the Tennessee Volunteers own the best adjusted defensive efficiency in the country per KenPom, allowing only 82.9 points per 100 possessions.
Tennessee owns the best overall field-goal percentage defense (.335) and 3-point defense in Division I (.209).
In 17 games, Tennessee opponents have managed to make only 81 3-pointers—just 4.8 per game.
Nine times this season, the Vols have held their opponents to 50 points or less.
Only two opposing players have scored 20 or more points against the Vols this season.
In SEC play, the Vols are forcing 14.4 turnovers per game.
Tennessee trailed at the break only three times this season and is outscoring its opponents 35.8 ppg to 25.3 ppg in first-half action (+10.5 ppg).
About the Mississippi State Bulldogs
Mississippi State (12-5, 1-4 SEC) has dropped two out of three games since its first meeting with Tennessee two weeks ago on Jan. 3—defeating Ole Miss at home before falling at Georgia and Auburn.
Overall, the Bulldogs have lost five of their past six games after starting the season 11-0 and ascending to No. 15 in the AP Poll.
Mississippi State is 7-1 at home in Humphrey Coliseum this season, with the lone loss coming to the current No. 4 team in the nation, Alabama.
The Bulldogs' defense ranks near the top of the SEC and nation in several statistical categories:
Scoring Defense: 57.5 ppg (5th in D-I/2nd in SEC)
Field-Goal Percentage: 38.5% (15th/3rd)
Steals: 10.1 spg (8th/2nd)
Mississippi State also ranks eighth in the nation in offensive rebounding with 13.8 orpg.
Redshirt junior forward Tolu Smith, a preseason first-team All-SEC selection, has been a force this season for the Bulldogs—averaging team-high totals of 14.0 points and 7.8 rebounds per game.
Smith was limited to just nine points and two rebounds by Tennessee on Jan. 3—his season-low in rebounding and one of just five times this season he has been limited to single-digit scoring.
Smith's 58.8 field-goal percentage leads the SEC, while he is also elite at getting to the free-throw line—ranking 13th in the nation and first in the SEC in free-throw attempts this season (120).
Just behind Smith statistically for the Bulldogs is senior forward D.J. Jeffries, who averages 9.4 points and 6.3 rebounds per game.

Tennessee Director of Video and Analytics Luke Schapker served as a manager at Bowling Green during Jans' lone season as BGSU's head coach in 2014-15.
Last Meeting With The Bulldogs
No. 8 Tennessee dominated Mississippi State, 87-53, on January 3rd in Thompson-Boling Arena.
Tennessee recorded the fourth-highest field-goal percentage in program history, shooting 69.2 percent in the 34-point triumph—the largest margin of victory in the history of the 133-game series. The Vols connected on 76 percent of their field-goal attempts in the second half.
SEC Sixth Man of the Year candidate Zakai Zeigler's first career double-double also featured a career-best single-game assist total, as the sophomore registered 11 points and 10 rebounds on the night.
Santiago Vescovi sparked Tennessee's offense early, logging 14 first-half points with four 3-pointers.
Julian Phillips was efficient, tallying 11 points of 5-of-6 shooting to go along with seven rebounds. Tobe Awaka pulled down six boards while adding nine points on a 4-of-5 shooting effort.
Uros Plavsic and Olivier Nkamhoua mirrored shooting performances, each going 5-of-5 from the field. Josiah-Jordan James recorded an eight-point night with four assists in his return to action following an extended injury absence.
MSU was led by Tyler Stevenson's 15-point effort. Collectively, the Bulldogs were limited to a .396 clip from the field, making just over 22 percent of their 3-point attempts. Five Vols reached double-figure scoring in the win, with Tennessee turning defense to offense by accumulating 20 points off 12 Mississippi State turnovers.
Four Vols scored prior to the first media timeout, as the Vols raced to a 16-0 advantage within the game's opening five minutes.
Second Time's A Charm
Since 2018, Rick Barnes and his staff have guided the Volunteers to a 19-5 (.792) record in regular-season rematch games (SEC Tournament games not included).
Back-To-Back Losses Rare
Tennessee has not lost consecutive games since the 2021 postseason.
UT's last back-to-back losses to SEC opponents came in January 2021 at Florida (January 19th) and vs. Missouri (January 23rd).
The Vols haven't suffered consecutive non-conference losses since dropping games vs. Wisconsin (December 28th, 2019) and at No. 3 Kansas (January 25th, 2020).
Under-The-Radar Awaka Emerging Ahead Of Schedule
Despite not being a highly-ranked prospect, true freshman forward Tobe Awaka quickly earned a role in the Tennessee rotation with his relentless physicality and willingness to rebound and defend.
The New York native's first big opportunity came against Maryland in Brooklyn on December 11th. With Jonas Aidoo sidelined with an illness, Awaka gave the Vols seven points and eight rebounds in a season-high 17 minutes. He was +17 in the neutral-site win.
Incredibly, Awaka leads all Division I players with a total rebounding percentage of 26.9 percent.
In games in which he plays 10 or more minutes, Awaka is averaging 7.8 RPG.
Sights Set On Steals Record
This year's team is flirting with the Tennessee single-season record for steals per game:

RANK SPG STEALS/GAMES SEASON
1. 10.03 301/30 2005-06
10.00 170/17 2022-23
2. 9.73 292/30 1988-89
3. 9.60 336/35 2006-07
Next Up For UT Men's Basketball
Following Tuesday's road contest in Starkville, the Tennessee Vols basketball team is back on the road just four days later at LSU on Saturday. The tip-off is set for 3:00pm ET on ESPN.