#12 Tennessee (22-8 | 11-6 SEC) at Auburn (19-11 | 9-8 SEC)
Saturday, March 4th, 2023 | 1:00pm CT / 2:00pm ET
Auburn, AL | Neville Arena | TV: ESPN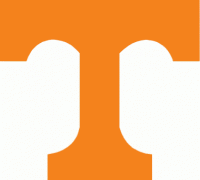 Knoxville, TN – The twelfth-ranked Tennessee Vols basketball team wraps up its regular season this weekend, traveling to take on Auburn on Saturday at 1:00pm CT.
Fans can catch Saturday's game on ESPN and online or on any mobile device through WatchESPN. WatchESPN can be accessed through the ESPN App, or online at espn.com/watch. Kevin Fitzgerald (play-by-play) and Jimmy Dykes (analyst) will have the call.

Fans can also listen live on their local Vol Network affiliate to hear Bob Kesling and Bert Bertelkamp describing the action.

Tennessee (22-8, 11-6 SEC) is coming off a dominant 75-57 win over Arkansas on Tuesday during Senior Night. Senior Olivier Nkamhoua led the Vols with 16 points and seven rebounds, while senior Santiago Vescovi had 14 points along with six rebounds, five assists and a pair of steals in the all-around effort.
Saturday marks the second meeting this season between Tennessee and Auburn this season after the Vols posted a 46-43 win in Knoxville on February 4th. The Vols held the Tigers to 24 percent shooting from the field during the win, while senior
Josiah-Jordan James
turned in a monster 15-point, 14-rebound performance.
Following Saturday's regular-season finale, Tennessee heads to Nashville next week for the SEC Tournament. Depending on the results of Saturday's action around the SEC, Tennessee will open the SEC Tournament on either Thursday or Friday.
The Series
Tennessee leads its all-time series with Auburn, 80-44, dating to 1927.
When the series is contested in Auburn, the Tigers hold a 30-23 advantage.
The Vols have fallen in each of their last three trips to Auburn's Neville Arena, with UT's last win there coming in 2017.
Tennessee won an ugly defensive struggle vs. Auburn in Knoxville on February 4th, 46-43. See note below for details from that game.
Auburn head coach Bruce Pearl coached the Tennessee program from 2006-11. His son and current Auburn assistant coach, Steven Pearl, lettered for the Vols from 2007-11 and is a UT graduate.
Among SEC teams over the last six seasons, Tennessee and Auburn have racked up a league-best 141 wins.
A Tennessee win Saturday secures a double-bye for the Vols in next week's SEC Tournament in Nashville.
Scouting Report
The Vols remain at No. 3 in the NCAA's NET ratings after holding steady at No. 2 from Jan. 3 through Feb. 8. Tennessee has seven Q1 wins.
Tennessee and Baylor are the only teams in the country that own at least three wins over teams currently ranked in the top 10 of the NET ratings.
In his two games since returning from an ankle injury, Josiah-Jordan James is leading the Vols in scoring (14.5 ppg) and shooting .500 from 3-point range (5 of 10) while playing 25.0 minutes per game.
SEC assists leader and Naismith Defensive Player of the Year semifinalist Zakai Zeigler suffered a season-ending knee injury in the opening minutes of Tuesday's win over Arkansas.
The UT Vols haven't played with the rotation fully healthy since February 8th.
Pending Saturday's league-wide results, the Vols could land anywhere between the No. 3 and No. 6 seed in the SEC Tournament.
The Nation's Best Defense
For the 14th straight week, the Tennessee Volunteers own the best adjusted defensive efficiency in the country per KenPom, allowing only 86.7 points per 100 possessions.
Tennessee owns Division I's best 3-point defense (.251), second-best field-goal percentage defense (.359) and the nation's third-best scoring defense (56.7 ppg).
12 times this season, the Vols have held their opponents to 50 points or less. No other Division I team has more than 10 such performances.
Only four teams have reached the 70-point mark against these UT Vols.
Only eight opposing players have scored 20 or more points against the Vols this season.

In SEC road games, Tennessee's opponents are averaging just 60.4 points per game.

The Vols own a +6.0 scoring margin, a +7.4 rebounding margin and a +1.3 turnover margin when playing league foes on the road.
About the Auburn Tigers
Auburn (19-11, 9-8 SEC) has dropped two straight games entering Saturday's regular-season finale, most recently a 90-85 overtime loss at No. 2 Alabama on Wednesday.
After starting the season with a 16-3 record, Auburn has lost eight of its past 11 games.
The Tigers are ranked No. 37 in the NET rankings and are 2-9 in Quadrant 1 games this season, with the lone wins coming at a neutral site over Northwestern in November and at home over Arkansas on January 7th.
Despite recent struggles, Auburn has maintained a stellar homecourt advantage at Neville Arena—posting a 13-2 home record this season. The Tigers' only two home losses have come to the top two teams in the SEC standings—Texas A&M and Alabama.
Sophomore forward and Morehead State transfer Johni Broome has made an immediate impact for Auburn this season, leading the team in scoring (13.9 ppg), rebounding (8.4 rpg) and blocks (2.3 bpg). Last season at Morehead State, Broome was named All-OVC First Team and OVC Defensive Player of the Year.
Auburn's trio of guards—Wendell Green Jr., Allen Flanigan and K.D. Johnson—combine to average 32.0 ppg and attempt 25.5 field goals per game.
Green Jr. is Auburn's second-leading scorer (13.6 ppg) and leader in assists (4.2 apg).

As a team, Auburn ranks 18th in Division I in field-goal percentage defense (.400) and fourth in 3-point percentage defense (.283). The Tigers are also fourth in the nation in blocks per game (5.2).

According to KenPom.com, Auburn ranks 22nd in the nation in adjusted defensive efficiency and 71st in adjusted offensive efficiency.
Tennessee's Last Clash With Auburn
An outstanding defensive performance and a clutch 4-point play in the final minutes helped lift second-ranked Tennessee to a 46-43 win over No. 25 Auburn on February 4th at Thompson-Boling Arena.
After the Tigers clawed their way back to cut it to a two-point game despite offensive woes, Santiago Vescovi delivered a strike from beyond the 3-point arc on the left wing while also drawing a foul. The senior converted the 4-point play with 2:33 left in the game to give the Vols a 44-38 advantage.
Auburn refused to go away, cutting the lead to one point with less than 20 seconds left, but Zakai Zeigler ended the Tigers' late rally by knocking down a pair of free throws to restore a three-point cushion.
A clean and effective vertical contest by Olivier Nkamhoua on a buzzer-beating 3-point attempt by Tigers guard Wendell Green Jr. ensured that the potential game-tying shot missed the mark, sealing Tennessee's second straight win over Auburn.
Defensively, Tennessee held AU to 24 percent (13-of-56) shooting from the field and 3-of-27 from beyond the arc. During a staggering stretch of 20:05 of gameplay, the Volunteers' defense shut down the Auburn offense, allowing 1-of-26 shooting between 15:40 in the first half and 15:35 in the second half.
UT held the Tigers to a season-low-tying 43 points, which also marked the fewest points in an SEC game by an Auburn squad during the Bruce Pearl era.
Josiah-Jordan James recorded the fifth double-double of his career with 15 points and 14 rebounds.
Heartbreak For Zeigler, Vols
Tennessee sophomore Zakai Zeigler, the SEC's leading assists man, was named one of 10 national semifinalists for the Naismith Defensive Player of the Year Award on Feb. 28 just hours before suffering a season-ending left ACL tear in the third minute of UT's home win over Arkansas.
Zeigler was averaging 10.7 points, 5.4 assists, 2.7 rebounds and 2.0 steals while also owning a 2.37 assist/turnover ratio—all career-bests.
During SEC play, Zeigler leads the league in assists (6.5 apg) and ranks second in assist/turnover ratio (2.92) and sixth in steals (1.76 spg).
Zeigler had five points/assists double-doubles this season, which ties the program career record. Rodney Woods had five from 1972-75.
He becomes only the seventh Vol ever to average 10.0+ points and 5.0+ assists for a season (10.7 ppg, 5.4 apg).
Other Recent Developments
After Zakai Zeigler went down in the third minute of UT's win over Arkansas Tuesday, Jahmai Mashack and Santiago Vescovi took over point guard duties. Both finished with a game-high five assists. Vescovi ran the point often for the Vols as an underclassman.
Mashack had not manned the point since playing some "point-forward" in high school.
Spanning the last six games, Uros Plavsic is shooting 13 for 14 from the field (.929).
As injuries have limited Tennessee's depth this month, true freshman guard B.J. Edwards has seen meaningful minutes in recent games vs. Missouri, at Kentucky, at Texas A&M and vs. South Carolina.
Over the last six games, the Vols are shooting an uncharacteristic .658 from the free-throw line (75 of 114). While UT has shot 114 free throws, its opponents have shot 135 and made 95.
UT Vols Resilient Through Injuries
Tennessee has dealt with a barrage of injuries in recent weeks, and the team's 4-5 record in the month of February reflects that.
Three key players have combined to miss 10 games this month, as Josiah-Jordan James (ankle) missed four, Julian Phillips (hip) missed four and Tyreke Key (ankle) has missed two.
That trio has 48 starts between them this season and all rank among the team's top six scorers.
Now, Zakai Zeigler is out for the postseason push.
Scoring Defense Among UT's Best
Tennessee's scoring defense of 56.7 ppg this season is tracking to be among the best in program history.

RANK POINTS ALLOWED PER GAME SEASON
1. 54.0 (1,511/28 gms) 1966-67
2. 55.6 (1,391/25 gms) 1964-65
56.7 (1,702/30 gms) 2022-23
3. 57.2 (1,663/27 gms) 1996-97
4. 57.6 (1,499/26 gms) 1965-66
5. 58.3 (1,399/24 gms) 1963-64