APSU Women's Golf

Austin Peay State University women's golf team will open the 2010 Fall season with a short trip to Paducah, KY, Monday and Tuesday, to play in MSU Drake Creek Invitational.
The Murray State-hosted event will see eight teams play 54 hole over Monday and Tuesday on the 6,178-yard, par-72 event. In addition to the Lady Govs and the Lady Racers, Ohio Valley Conference foes Eastern Kentucky, Morehead State and Tennessee Tech will be there along with Belmont, Western Kentucky and Lipscomb.
The teams will play 36 holes on Monday and the final 18 on Tuesday.
The Lady Govs will be taking all nine players, with five competing as part of the Lady Govs' team while the other four will play as individuals.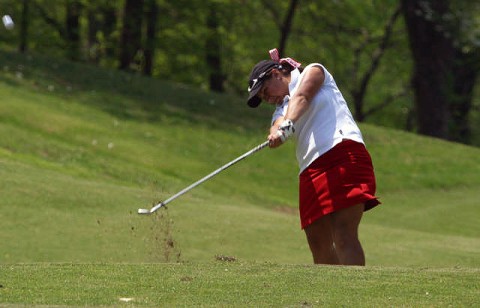 "We are looking forward to getting our year off to a good start," APSU coach Sara Robson said. "The girls have been playing well and most of them are familiar with Drake Creek and should be able to use that to their advantage.
"Last year at Drake Creek we had a great first day posting two great rounds and then struggled in the third round.  With the depth of this team and the experience we have we need to be able to put three good rounds together, staying focused until the end."
The Lady Govs will be led by senior Chelsea Harris, the 2010 OVC Championship Tournament Medalist and league Player of the Year.  She will be joined by fellow seniors Ashley Wathen and Catie Tucker along with junior Ashley Averitt and freshman Rachel Deaton.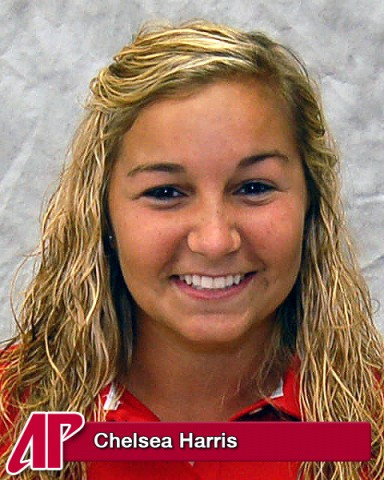 Senior Beth Ann Burns, sophomore Holly Batey and freshman Tala Mumford also will compete as will sophomore Tabitha Beard, who missed much of 2009-10 after undergoing wrist surgery. Robson wants to see how well Beard's wrist responds, especially during Monday's more-demanding 36-hole day.
"Our two freshmen seem to be settling in and getting the hang of how things work," Robson said. "We have four seniors this year and are looking to them for leadership on and off the golf course.  They are ready to start playing and plan to do some great things this year. "
The MSU Drake Creek Invitational is the first of six fall tournaments the Lady Govs will play and Robson will not be surprised to see the lineup change during the fall as the season progresses.
"Qualifying is going to be tight again this year as we had no more than two or three strokes separating four of our players (during three rounds of qualifying)," Robson said. "This competition makes us better and allows us to prepare for tournament play.  We have nine talented players whom I expect to all shine at some point this season.  I look for our line-up to change often as the girls are determined to play well and all are capable of being in the top five.
"Having four good rounds at the same time is always the challenge but if the girls will go out with the expectation of staying focused from first tee to last green, playing the golf course and not their opponents, and being confident in themselves, we will be successful."