Written by Cpl. Sarah Keegan
101st Sustainment Brigade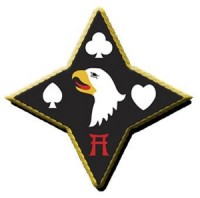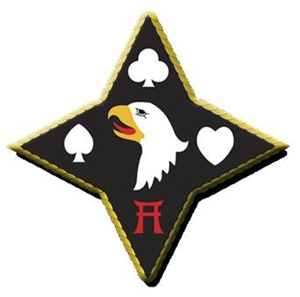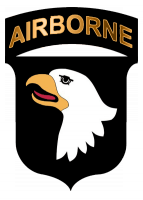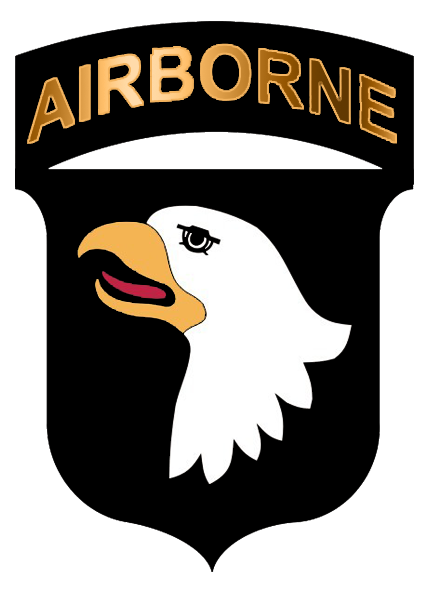 Bagram Airfield, Afghanistan – Soldiers of 142nd Combat Sustainment Support Battalion, 101st Sustainment Brigade, came together to remember, mourn and celebrate the lives of their three fallen comrades killed last week.
The soldiers – Staff Sgt. Kenneth R. Vangiesen, a fuel and electrical systems repairer, Sgt. Edward W. Koehler, a motor transport operator, and Sgt. Brian K. Mowery, also a motor transport operator – were killed July 18th when their convoy struck an improvised explosive device.
The soldiers were assigned to the 131st Transportation Company of the Pennsylvania National Guard. The company is attached to the 101st Sus. Bde., as part of the 142nd CSSB during their deployment to Afghanistan in support of Operation Enduring Freedom.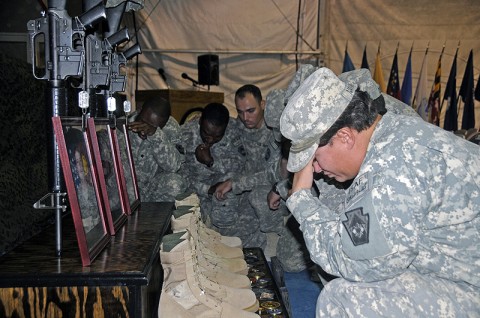 The three were remembered during a memorial ceremony conducted at the Morale, Welfare and Recreational Clam Shell at Bagram Airfield.
Their fellow soldiers embraced, sobbed and tried to remain strong during the ceremony as a poem written by Spc. Michael Miller was read aloud, proclaiming the fallen soldiers' unshakable courage and strength.
"We know that each of these Soldiers was committed to the mission," said Capt. Donald Fulton, battalion chaplain, 142nd CSSB, 101st Sus. Bde. "Courage is a choice. Courage is not a trait we are born with; courage is an action we take in the face of danger regardless of our fear."
Friends of the fallen soldiers offered a glimpse into their lives, as well as how they affected them personally and professionally.
Vangiesen, 30, was born in Kane, PA, and joined the Army in 1999. He completed two tours to Iraq in 2005 and 2009 in support of Operation Iraqi Freedom.
Staff Sgt. Robert Morrow said the most trying thing for him was not just losing a warrior, but a true friend.
"I know Ken as my ultimate friend," he said. "Every day we talked about the Pirates… 2.5 games back, 1.5 games back, a half game… 'Ken, they really are in first place' I would tell him. He came over to my B-hut the day before we left for the mission to brag about Erin [his lifelong companion] getting Rocky Blier's autograph on his throwback jersey.''
Koehler, 47, was born in Lebanon, PA, and originally joined the Marine Corps in 1982, where he served for four years. He later joined the Pennsylvania National Guard in 1997, and deployed to Iraq and Kuwait in 2004.
"Ed helped me through many situations, some good, some bad, but he always had my back," said Sgt. Sarah Conrad. "When Ed and [wife] Cheryl got together, I was so excited. Every one of us here has our own story of times we have spent with Ed or with both Ed and Cheryl. "
"They were the perfect match for each other. You could see the love between them when they were together, whether it was riding cross country on their Harleys or sitting with friends just shooting the breeze," she said.
Mowery, 46, also a former Marine, joined the military in 1980, and spent four years as a reservist. Born in Harrisburg, PA, he later joined the Pennsylvania National Guard in 2000, and deployed to Kosovo in 2003.
"It was never hard to understand why Staff Sgt. Mowery was an amazing man," said Pfc. Peter Bendza. "He took each and every one of us under his wings and comforted us when we needed it, taught us knowledge, and held us when we seemed like we could not take it anymore. He was always there for us, he was there for me."
Bendza said being around him everyday made him realize how "truly amazing" Mowery was, and how in his eyes no better man could be found. "I had adopted him as my father," he said. "I know you're watching us vigilantly from Heaven, making sure we do our best and protecting us."
Lt. Col. Jose E. Solis, battalion commander of the 142nd CSSB, 101st Sus. Bde, remembered the soldiers as three outstanding noncommisioned officers. "They were non-commissioned officers we could rely on day in and day out. They helped and encouraged all of those around them … Kenneth, Edward and Brian were always respectful and willing to work and help their teammates."
The fallen soldiers were posthumously awarded the Purple Heart, the Bronze Star Medal, and the Combat Action Badge. Mowery was also posthumously promoted to the rank of staff sergeant.
Editor's Note: Cpl. (P) Sarah Keegan is the Unit Public Affairs representative for the 142nd Combat Sustainment Support Battalion, 15th Sustainment Brigade, based out of Fort Bliss, Texas. The battalion is attached to the 101st Sustainment Brigade during their deployment to Afghanistan in support of Operation Enduring Freedom.