Clarksville, TN – Contests against Southeastern Conference foes Tennessee and Missouri highlight the Austin Peay State University women's volleyball 2013 schedule, head coach Taylor Mott released Monday.
Austin Peay , which posted a 17-16 record last season, will begin the 2013 campaign with 16 away games – the opening weekend in August and the entirety of September. The Lady Govs will open a nine-match home slate with an October 1st contest against Murray State.
The Lady Govs opening weekend will take them to the South Florida Invitational, August 30-31, in Tampa, FL. Austin Peay will meet Ball State, South Florida and The Citadel.
Austin Peay will visit each of the three regions in Tennessee on consecutive weekends. The Lady Govs will play in the MT Invitational, September 5th-7th, with key contests against Middle Tennessee and Virginia Tech scheduled.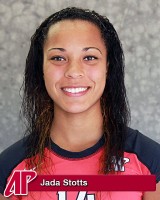 The Lady Govs biggest test will come at the 2013 Comcast Classic hosted by Tennessee, September 12th-14th. Austin Peay will face NCAA Tournament qualifiers Tennessee, East Tennessee and regional qualifier Wichita State as part of the four-match tournament.  Add in a strong Virginia Commonwealth squad and Austin Peay will meet four teams that won 22 or more games each in 2012.
A visit to Memphis, September 20th-21st, will conclude the Lady Govs preseason slate. In addition to host Memphis, APSU will meet UALR and La Salle in the three-match tournament.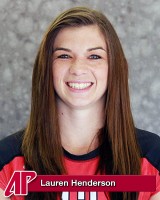 "The preseason tournaments will test us in all aspects of the game," said Mott. "It's cliché, but we hope to face competition in the season's first month that will prepare us for our conference slate. There are quality squads throughout those first 14 matches and we will have to be ready from the first time we touch the court in Tampa."
The 16-match Ohio Valley Conference race begins in September's finale weekend with trips to Jacksonville State, September 27th, and Tennessee Tech, September 28th.
Austin Peay will open the home portion of its schedule with a Tuesday, October 1st contest against Murray State. The Lady Govs posted a 7-2 record at home last season, including a 7-1 record at the Dunn Center. APSU also will host Eastern Kentucky (October 6th), Southeast Missouri (October 11th) and UT Martin (October 12th) in October's first 15 days.
The month's second half features Homecoming Weekend contests against SIU Edwardsville (October 25th) and Eastern Illinois (October 26th) before a month-ending Tuesday affair with Tennessee State.  The Lady Govs will play two November home contests – a November 1st outing against Belmont before hosting non-conference foe Middle Tennessee in a November 5th affair.
"October looks to be a big month for us," said Mott. "We will have the opportunity to play a lot of home matches in front of our crowd. We played incredibly well at home last season and if we do that in 2013 I believe we will be in a good position to at least win our division."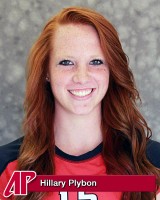 The remainder of the Lady Govs road schedule is highlighted by a October 8th contest at Southeastern Conference member Missouri. Austin Peay has two other October road outings, on the "Lincoln Trail" swing of Eastern Illinois and SIU Edwardsville, October 18th and 19th, respectively.
Austin Peay concludes the 2013 regular-season with a four-game OVC road trip. The Lady Govs will face defending OVC West champion Southeast Missouri, November 9th, before a trip to defending OVC East Champion Morehead State, November 16th, to conclude the regular season.
The Lady Govs hope the campaign leads to an appearance in the 2013 OVC Volleyball Championship to take place over three consecutive days from November 21st-25th at the regular-season champion.
Austin Peay will return four starters from last season's team. The two players lost to graduation – Nikki Doyle and Alex Sain – will be difficult to offset, Doyle leaving APSU as its first-ever three-time All-OVC selection and Sain providing critical points opposite Doyle. But Mott has been encouraged by her team's performance this spring.
"We are excited and anxious as we head into the 2013 volleyball season," said Mott. "Nikki and Alex will be hard to replace but I feel this team is ready for the challenge and looking forward to it. We have a number of key contributors returning and our newcomers should be able to step in and provide us some key assistance."
Junior outside hitter Jada Stotts, who joined Doyle with 400-plus kills in 2012, returns as does the middle blocker tandem of senior Lauren Henderson and junior Hillary Plybon. The Lady Govs also will have the services of junior setter Cami Fields in 2013 after she finished second among OVC setters in 2012 with 1,254 assists.
2013 APSU Lady Govs Volleyball Schedule
Date
Opponent
Location
Time (CT)
Fri, Aug 30
Ball State
at Tampa, Fla.
3:00 p.m.
Sat, Aug 31
South Florida
at Tampa, Fla.
1:00 p.m.
Sat, Aug 31
The Citadel
at Tampa, Fla.
3:30 p.m.
Fri, Sep 06
UAB
at Murfreesboro, Tenn.
3:00 p.m.
Fri, Sep 06
North Dakota
at Murfreesboro, Tenn.
7:00 p.m.
Sat, Sep 07
Middle Tennessee
at Murfreesboro, Tenn.
11:00 a.m.
Sat, Sep 07
Virginia Tech
at Murfreesboro, Tenn.
3:00 p.m.
Thu, Sep 12
Tennessee
at Knoxville, Tenn.
7:00 p.m.
Fri, Sep 13
VCU
at Knoxville, Tenn.
12:30 p.m.
Fri, Sep 13
East Tennessee
at Knoxville, Tenn.
4:30 p.m.
Sat, Sep 14
Wichita State
at Knoxville, Tenn.
4:30 p.m.
Fri, Sep 20
UALR
at Memphis, Tenn.
5:00 p.m.
Sat, Sep 21
La Salle
at Memphis, Tenn.
10:00 a.m.
Sat, Sep 21
Memphis
at Memphis, Tenn.
7:00 p.m.
Fri, Sep 27
Jacksonville State *
at Jacksonville, Ala.
7:00 p.m.
Sat, Sep 28
Tennessee Tech *
at Cookeville, Tenn.
2:00 p.m.
Tue, Oct 01
Murray State *
Clarksville, Tenn.
7:00 p.m.
Sat, Oct 05
Eastern Kentucky *
Clarksville, Tenn.
2:00 p.m.
Tue, Oct 08
Missouri
at Columbia, Mo.
6:30 p.m.
Fri, Oct 11
Southeast Missouri *
Clarksville, Tenn.
7:00 p.m.
Sat, Oct 12
UT Martin *
Clarksville, Tenn.
2:00 p.m.
Fri, Oct 18
Eastern Illinois *
at Charleston, Ill.
7:00 p.m.
Sat, Oct 19
SIU Edwardsville *
at Edwardsville, Ill.
2:00 p.m.
Fri, Oct 25
SIU Edwardsville *
Clarksville, Tenn.
7:00 p.m.
Sat, Oct 26
Eastern Illinois *
Clarksville, Tenn.
12:00 p.m.
Tue, Oct 29
Tennessee State *
Clarksville, Tenn.
7:00 p.m.
Fri, Nov 01
Belmont *
Clarksville, Tenn.
7:00 p.m.
Tue, Nov 05
Middle Tennessee
Clarksville, Tenn.
7:00 p.m.
Fri, Nov 08
UT Martin *
at Martin, Tenn.
7:00 p.m.
Sat, Nov 09
Southeast Missouri *
at Cape Girardeau, Mo.
5:00 p.m.
Tue, Nov 12
Murray State *
at Murray, Ky.
7:00 p.m.
Wed, Nov 13
Morehead State *
at Morehead, Ky.
6:00 p.m.

2013 Ohio Valley Conference Volleyball Championship

Thu, Nov 21 –
Mon, Nov 25
Championship
at TBA
TBA

2013 NCAA Division I Volleyball Championship

Fri, Nov 29 –
Sun, Dec 01
First/Second Rounds
at TBA
TBA
Fri, Dec 13
Regional Semifinals
at TBA
TBA
Sat, Dec 14
Regional Finals
at TBA
TBA
Thu, Dec 19
Semifinals
at Seattle, Wash.
TBA
Sat, Dec 21
Championship
at Seattle, Wash.
TBA
* Conference Games