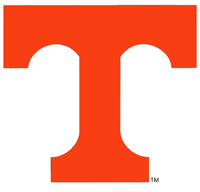 Colorado Springs, CO — Following six highly-competitive training camp workouts at the U.S. Olympic Training Center in Colorado Springs, CO., USA Basketball announced its final 12-man roster on June 18th for the 2013 FIBA U19 World Championship in Prague, Czech Republic. Tennessee's Jarnell Stokes made the final cut and will represent the United States in international play for the second consecutive summer.
Tennessee is one of only two Southeastern Conference programs represented on the U.S. team.
A total of 26 elite candidates (born on or after Jan. 1st, 1994, and a U.S. citizen) began the USA Basketball training camp process last week, but less than half made the final squad.
"Getting down to 12 is the real hard part because, in a lot of respects, we easily could have kept 14 or 15," USA head coach Billy Donovan said. "There were some tough decisions, difficult decisions, but I think we feel overall that we have selected an athletic and versatile team. Our style of play will be an aggressive, up-tempo, running, pressing style. From an execution standpoint we've got to get better there, a lot of the other teams over there have been together for quite some time, and that's probably a strength of their teams, so we felt that we have to rely on some athleticism.
"These kids being here since June 14th, obviously there's been a physical toll on them, but I don't think you can underestimate the mental toll of these kids trying so hard to make the team. Here it is (June 17th) and they have gone through four pretty difficult days against really difficult competition. And the uncertainty of 'Am I playing well enough?'; 'Am I going to make the team or not make the team?'; that stress, that pressure, I think that adds to their fatigue. So I think getting that behind us now and going forward we can get our guys focused on being the best team. I think the focus up to this point of time by them has been 'Make the team, make the team, make the team,' and we've got to now move it toward trying to win."
Stokes is one of eight team members with previous USA Basketball experience and one of five players who were a part of last summer's U18 FIBA Americas Championships squad that captured the gold medal in Brazil.
This year's U.S. U19 roster features two rising college juniors, six rising sophomores, two graduating high school seniors and two rising high school seniors.
Player selections for the USA U19 World Championship Team were made by the 2013-16 USA Basketball Men's Junior National Team Committee. In addition to chair and NCAA representative Jim Boeheim, the committee features four additional voting members: NCAA appointees Bob McKillop (head coach, Davidson), Matt Painter (head coach, Purdue) and Lorenzo Romar (head coach, Washington), as well as athlete representative Curtis Sumpter, a 2011 USA Pan American Games and 2004 USA U20 National Team member.
Training for the 12 team members will continue at the U.S. Olympic Training Center in Colorado Springs, Colo., with two sessions slated for June 18th (9:30am to 12:00pm MDT and 4:30pm to 7:00pm MDT) and one on June 19th (9:30am to 12:00pm). Then, relocating its training to Washington, D.C., the squad will train at the Washington Wizards' practice facility June 20th through June 22nd before departing for Prague, Czech Republic, and the June 27th through July 7th FIBA U19 World Championship.
A native of Memphis, TN., Stokes finished last season as Tennessee's team leader in total rebounding (9.6 rpg), offensive rebounding (4.2 orpg), free-throw attempts (194) and blocks (1.1 bpg).
His 4.2 offensive rebounds per game ranked third among all players in Division I college basketball, and his 16 double-doubles were the most among SEC players and marked the most by a Vol in a season since Hall of Famer Bernard King had 19 in 1976-77.
Stokes will enter the 2013-14 collegiate season as a national honors and SEC Player of the Year candidate.
Last summer's U18 gold-medal performance qualified the U.S. for a berth in this year's U19 World Championships.
Also advancing out of the 2012 U18 FIBA Americas Championship were Brazil (silver medalist), Canada (bronze medalist) and Argentina (fourth place); FIBA Africa advanced Senegal (gold medalist) and Ivory Coast (silver medalist); China (gold medalist), South Korea (silver medalist) and Iran (bronze medalist) earned berths out of FIBA Asia; Australia took FIBA Oceania's spot after winning the best-of-three series against New Zealand; and FIBA Europe will be represented by host Czech Republic, Croatia (gold medalist), Lithuania (silver medalist), Serbia (bronze medalist), Russia (fourth place) and Spain (fifth place).
Of the 16 teams in this year's competition, nine countries have won a U19 medal, including previous gold-medal-winners Australia, Lithuania, Serbia, Spain and the United States.
USA Basketball's men's teams are 69-13 in the U19/Junior World Championships and have won four gold and three silver medals, most recently finishing with a 7-2 record and in fifth place in 2011.
The Americans last won U19 gold in 2009.
"The FIBA U19 World Championship is always very competitive," USA Basketball Executive Director/CEO Jim Tooley said. "Looking back at the last six competitions, it's amazing to see that six different countries have claimed the gold medal. It's going to be extremely difficult to win the gold medal in the Czech Republic, but we're looking forward to the opportunity."