Clarksville, TN – The Customs House Museum hosted the awards reception for the Southern Watercolor Society's 38th Annual Juried Exhibition on May 16th. The show features eighty-seven paintings. This year's juror Kathleen Conover awarded 32 artists cash or merchandise prices.
The Best in Show was awarded to Z.L. Feng for In the Wood. Feng is an artist-signature member of the American Watercolor Society, the National Watercolor Society, and the Pastel Society of America (as master pastelist).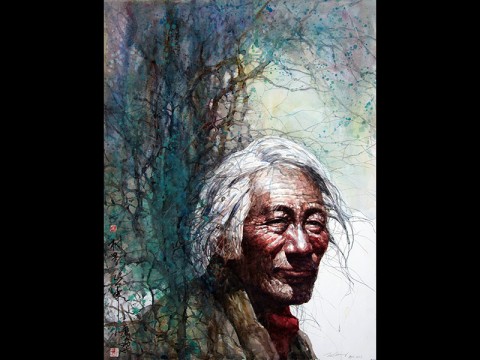 His work has been featured in several publications, including The Artist's Magazine, American Artist, Watercolor 90, Watercolor Highlight, Omni Magazine, Watercolor Magic, and the Chinese National Magazine, China-Watercolor.
Feng's artwork can be found in numerous private and corporate collections, including Walt Disney, the U.S. Gulfstream Aerospace Center, and Orlando International Airport as well as the permanent collections of the Springfield Art Museum in Springfield, Missouri, and the Radford University Art Museum.
Christine Krupinski took the Gold Award for her painting Lemons and Grapes. Chris has received  more than 100 national awards and honors. She is a signature member of the American Watercolor Society, the National Watercolor Society, Rocky Mountain Watercolor Society, TWSA, and Allied Artists.  She has been published in major watercolor publications and has been a featured artist in numerous leading national art magazines.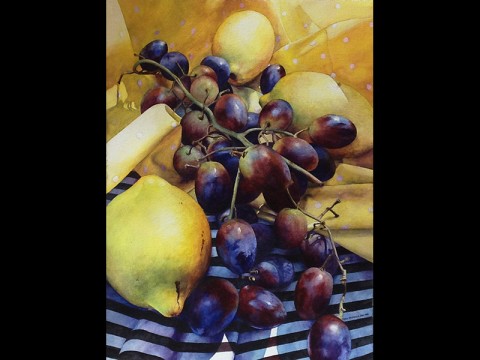 Tennessee artist Bill Bailey's painting Fly Creek was honored the Customs House Museum's 2015 Board of Trustees Purchase Award. It will become a part of the museum's permanent collection. The Silver award went to Vera Dickerson and the Bronze to Dean Mitchell.
The Southern Watercolor Society, founded in 1975, is a non-profit corporation formed to elevate the stature of watercolor and educate the public to the significance of watercolor as an important creative permanent painting medium.
Membership in the Southern Watercolor Society is open to persons living in Alabama, Arkansas, Delaware, District of Columbia, Florida, Georgia, Kansas, Kentucky, Louisiana, Maryland, Mississippi, Missouri, North Carolina, Oklahoma, South Carolina, Tennessee, Texas, Virginia, and West Virginia.
The Southern Watercolor Society's Juried Exhibition will be on exhibit through July 5th. Located at the corner of Second and Commerce Streets, the Customs House Museum is the second largest general museum in Tennessee.
For more information on above events contact Terri Jordan, Exhibits Curator, at 931.648.5780 or terri@customshousemuseum.org.