Tennessee (12-12/5-6 SEC) at Missouri (8-16/1-10 SEC)
Saturday, February 13th, 2016 | 2:01pm CT/3:01pm ET
Columbia, MO | Mizzou Arena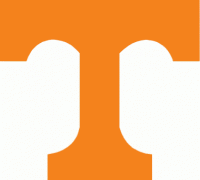 Knoxville, TN – Tennessee plays the first of two straight road games Saturday when it travels to take on Missouri at 3:00pm ET/2:00pm CT on the SEC Network.
The Vols (12-12, 5-6 SEC) are looking to achieve back-to-back SEC victories for the first time this season, having defeated Auburn by a 71-45 count at Thompson-Boling Arena on Tuesday night.
Tennessee got just four points from Kevin Punter Jr., the SEC's second leading scorer, and two points from Armani Moore, but were buoyed by a career-high 20 points from Robert Hubbs III.
Hubbs did his damage on 7-of-12 shooting, knocking down a three and going 5-of-6 from the line.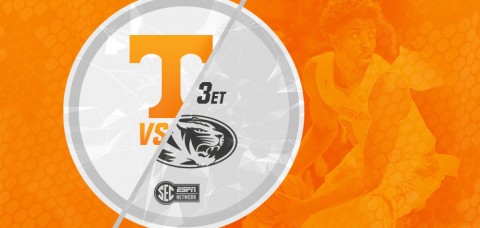 Senior
Devon Baulkman
also broke out of a recent shooting slump in the win, burying four 3-pointers en route to 14 points on the night. The 26-point margin marked the largest win of the season for UT and marked the first time the Vols had held an opponent below 60 total points.
Despite posting his season-low in points, Punter maintains a position among the nation's top 10 scorers at 22.4 points per game. Moore, on the other hand, pulled down 12 rebounds against Auburn and is now averaging a team-leading 8.2 boards per game.
That figure ranks the 6-4 Moore at fifth in the SEC. Freshman Shembari Phillips made his first career start on Tuesday and finished with six points and a season-best six rebounds in 31 minutes of action.
Missouri (8-16, 1-10 SEC) will be looking to rebound from an 86-71 loss at Vanderbilt on Wednesday night, extending its losing streak to nine games. The Tigers were led by 24 points and 11 rebounds from senior forward Ryan Rosburg while sophomore forward Jakeenan Gant added 16.
For the year, freshman forward Kevin Puryear leads Mizzou in scoring at 11.3 ppg. Namon Wright, a 6-5 sophomore guard, is the team's leading rebounder at 4.7 per game. The Tigers are 8-5 in games played at Mizzou Arena this season.
Saturday's game will break a 5-5 deadlock in the all-time series between Tennessee and Missouri. The Vols have won each of the last two games — including a 59-51 win in Columbia last season — and are 3-1 against the Tigers since they joined the SEC prior to the 2012-13 season.
Tennessee will have four games to prepare for its next contest after it returns home from Columbia as the Vols will not play again until next Thursday at No. 22 Kentucky. That game tips off from Rupp Arena at 7:00pm ET/6:00pm CT and will be televised on ESPN.
Inside the Series
Overall: Series tied, 5-5
In Knoxville: UT leads, 3-2
In Columbia: Mizzou leads, 3-1
Neutral Sites: UT leads, 1-0
Current Streak: Tennessee has won two straight
Last Meeting: UT won, 59-51, in Columbia, 1/17/15
Barnes vs. Missouri: 11-7
Barnes vs. Anderson: No meetings
Noteworthy
Honors candidate
Kevin Punter
Jr. owns the best field-goal percentage among all guards in the SEC (.469) .
Despite their lack of height, the Vols rank second in the SEC in offensive rebounding during league play (13.5 orpg). Tennessee is 4-1 in SEC play when it out-rebounds or draws even on the glass with its opponents.
A Win Would
Give Tennessee a winning record in its all-time series against Missouri (currently tied, 5-5). Give the Vols a three-game win streak over Missouri, tying the longest streak by either team in the series.
Give Tennessee its first back-to-back SEC victories of the season. Make the Vols 3-1 this season against teams with a Tiger mascot.
About the Missouri Tigers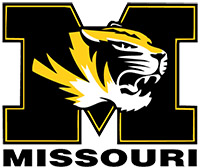 Missouri is 8-16 (1-10 SEC) in its second season under coach Kim Anderson. Its RPI stands at No. 205. Anderson was the head coach at Division II Central Missouri from 2002-14. He led the Mules to three national semifinal appearances and the national title in 2014. Anderson played collegiately at Mizzou from 1973-77.
The Tigers have lost nine straight games dating to their lone SEC win, which came at home against Auburn on January 9th.
In SEC play, Mizzou is led by freshman forward Kevin Puryear and junior guard Wes Clark, who average 10.6 and 10.0 points per game, respectively. Senior forward Ryan Rosburg, who was recruited by a previous Tennessee coaching staff, shoots a team-best 65 percent in SEC play while averaging 8.3 points per game.
Last month, Missouri announced a self-imposed 2016 postseason ban, meaning the Tigers will not take part in the SEC Tournament in Nashville or any subsequent postseason event.
Last Meeting with Missouri
Tennessee won for the seventh time in eight games, grinding past Missouri, 59-51, at Mizzou Arena on January 17th, 2015.
Vols junior Armani Moore had a double-double with 15 points and 11 rebounds to lead the Vols to their second SEC road victory in as many chances. Tennessee's trademark defense was once again stout throughout, as the Vols limited Missouri to 36.4 percent shooting from the floor.
Kevin Punter Jr. returned to the starting lineup and tallied 12 points. Derek Reese scored 10 and also grabbed eight rebounds. Senior Josh Richardson had eight points and also logged five rebounds, four assists and two emphatic blocked shots.
Missouri rallied back from an eight-point deficit thanks to strong 3-point shooting. The Tigers hit three treys in the span of three minutes to take a 44-43 lead with six minutes left in the game.
When the Vols needed their defense most, it came up big, forcing turnovers on three consecutive possessions that led to Tennessee baskets, tipping a 46-46 tie game in UT's favor with less than four minutes remaining.
Tennessee's free-throw shooting was sensational, as the Vols shot 18-of-20 in the game, including 7-of-8 in the final 1:11 to secure the victory. The teams were within four points for the entire first half, with the Vols holding a 26-24 lead at the break.
Namon Wright led the Tigers in scoring with 13 points.
Is There Such Thing as a "Freshman" Anymore?
25 games into a season, is a freshman still really a "freshman?" For Tennessee, rookies Kyle Alexander, Shembari Phillips and Admiral Schofield all have done a lot of growing up the past few weeks. The Vols' three freshmen have scored 23.2 percent of the team's total points over the last four games (66-of-285).
Phillips scored 12 points at Arkansas, while Schofield had 11 points in UT's win over No. 20 Kentucky.
Freshmen have pulled down 36.5 percent of Tennessee's total rebounds over the last four games. Alexander, Phillips and Schofield combined for 24 of UT's 41 rebounds (58.5 percent) at TCU. In addition, they grabbed 15 vs. Auburn and 11 vs. Kentucky.
True freshmen have played 30 percent of the total minutes spanning UT's last four games. Phillips has averaged 21 mpg over that span, Schofield averages 20 mpg and Alexander has played 18.5 mpg.
In three of Tennessee's last four games, freshmen have accounted for at least 25 percent of UT's 3-pointers made. At Arkansas February 6th, Phillips made three, while Admiral Schofield hit one to account for 40 percent of the Vols' triples (4-of-10).
Kyle Alexander Gets Blocks in Bunches
True freshman forward Kyle Alexander has the second-most blocks of any Vol this season, with 24. At TCU January 30th, Alexander totaled six blocks, tying the UT single-game record. It was the most blocks in a game by a Vol since 2009 (Wayne Chism at KU).
Alexander has had three or more blocks in six different games this season.
On Pace …
At 77.0 ppg, Tennessee ranks fifth in the SEC in scoring average through 24 games. Should the Volunteers maintain that scoring clip, it would represent their highest average since 2008-09 when they scored at a rate of 78.4 ppg. It would also mark just the fifth season since the turn of the century in which the Vols have averaged more than 75.0 ppg.
Despite a roster with no players taller than 6-9 and an average height of 6-4, the Vols rank fourth in the SEC in rebounding at 38.9 boards per game. Should UT uphold that average through the end of the season, it would be its best rebounding average since the 2000-01 season when the Vols averaged 39.4 boards per contest.
With an average of 5.1 blocked shots per game, the Vols are on pace to block 163 shots this season. That would rank as the fifth-highest single-season total in program history and the best blocks total since 2013-14 (172) and mark just the fifth time in program history that Tennessee had blocked more than 150 shots in a season.
Standing 6-4, senior Armani Moore is among the SEC's leaders in blocked shots at 1.83 per game. If he keeps that pace, he would finish tied for the third-best single-season blocks average in program history, joining Dyron Nix's 1.83 bpg average during the 1986-87 season. It would also give him 56 blocks this season–the third-most ever recorded in one season by a Volunteer.
Should he reach that mark, Moore would conclude his four-year Tennessee career with 131 career blocks–good for a tie for seventh all-time at UT.
* Projections based on Tennessee playing a minimum of 32 games (regular season plus one SEC Tournament contest)
Broadcast Information
TV | SEC Network
Play by Play: Matt Stewart
Analyst: John Pelphrey
Producer: Trevor Towle
---
Radio | Vol Network
Play by Play: Bob Kesling
Analyst: Bert Bertalkamp
Engineer: Tim Berry
---
Satellite Radio
Sirius: Channel 113 (Mizzou feed)
XM: Channel 190 (Mizzou feed)
---
Online/Mobile
www.UTsports.com
Free audio stream only
www.WatchESPN.com
Free video stream