Tennessee Athletics Department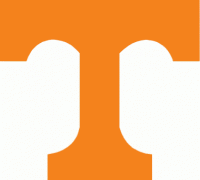 Knoxville, TN – Grant Williams scored a career-high 30 points, and Robert Hubbs III had a double-double with 22 points and 10 rebounds as Tennessee defeated Lipscomb 92-77 on Thursday night at Thompson-Boling Arena.

Tennessee (6-4) dominated the second half to respond to Lipscomb's (4-9) strong start. In the second half, the Vols shot 53.8 percent (14-of-26) shooting and enjoyed a 25-13 advantage on the glass. UT finished with 41 rebounds to Lipscomb's 29.

Williams was 10-of-12 for the night and also made 10 of his 13 free-throw attempts to finish with 30 points, the most points in a game by a Vol this season and the most by a UT freshman since Chris Lofton had 30 against Arkansas in 2005.

Hubbs notched the first double-double of his career with 9-of-14 shooting and 10 rebounds. Detrick Mostella added 11 points.

Garrison Matthews led Lipscomb with 28 points, doing most of his damage before the break.

Lipscomb's early sharp 3-point shooting created problems for the Vols as the Bisons were 11-of-18 from beyond the arc in the first half. Matthews connected on his first four 3-pointers and was 5-of-7 from long range with 20 points in the first half. Lipscomb led by as much as 15 points and took a 58-49 lead into halftime.

Williams paced the Vols with 16 points in the first half on efficient shooting, going 5-of-6 from the floor and 6-of-6 from the free-throw line. Hubbs had 12 points and five rebounds before halftime.

The Vols opened the second half with renewed energy and a 9-0 run in the first three minutes to knot the game at 58-58. The game stayed within one possession until a 3-pointer by Hubbs with 12:17 left sparked a 19-0 UT run.

UT limited Lipscomb to a 25.8 field goal percentage in the second half. The Bisons were just 1-of-10 from 3-point range after halftime.

The Vols were forced to play without freshman starting forward John Fulkerson for most of the game. He suffered an injury while defending a layup and exited the game at the 9:57 mark of the first half.
Willams, Hubbs Reach 20-Point Mark
With 30 points, Grant Williams became the fourth UT freshman score 20 points in a game this season.
Hubbs has now scored 20 or more points four times this season, including each of the last three games. He entered the season with just one 20-point performance.
December Home Streak
With the win, Tennessee extended its December home win streak to 15 games, dating to 2013.
Sharpshooting Bisons
Lipscomb shot 62.5 percent (20 of 32) from the field in the first half, marking the best field goal percentage in a half by a Tennessee opponent since TCU shot 62.5 percent (15 of 24) from the floor in the second half of a 75-63 Horned Frogs win on January 30th, 2016, in Fort Worth, Texas.
It was also the best opposing shooting percentage in a half at Thompson-Boling Arena since Texas A&M connected on a 63.3 percent clip (19 of 30) in the second half of a 92-88 Aggies win on January 9th, 2016.
Up Next for UT Vols
The Vols open a three-game road swing against No. 8 Gonzaga in the Battle on Broadway on December 18th at Bridgestone Arena in Nashville. The game will start at 3:00pm CT on ESPN2. UT returns to Thompson-Boling Arena on January 3rd to face Arkansas.
Sections
Sports
Topics
Aggies, Arkansas, Bisons, Bridgestone Arena, Chris Lofton, Detrick Mostella, ESPN2, Fort Worth TX, Gonzaga, Grant Williams, Horned Frogs, John Fulkerson, Knoxville TN, Lipscomb, Nashville TN, Robert Hubbs III, SEC, Southeastern Conference, TCU, Tennessee, Tennessee Vols, Texas A&M, Thompson-Boling Arena, UT, UT Vols, Vols, Volunteers