Tennessee (14-10/6-5 SEC) vs. Georgia (13-11/4-7 SEC)
Saturday, February 11th, 2017 | 3:05pm CT
Knoxville, TN | Thompson-Boling Arena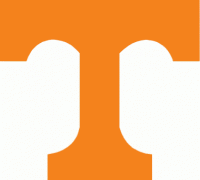 Knoxville, TN – Tennessee takes aim at its fifth consecutive home win on Saturday when it plays host to Georgia at Thompson-Boling Arena. Tipoff is slated for 3:00pm CT on ESPNU.
After seeing its season-best four-game winning streak snapped Mississippi State last Saturday, Tennessee (14-10, 6-5 SEC) turned in a bounce-back performance on Wednesday night, surging past Ole Miss in the closing minutes to secure a 75-66 victory. The Vols were led by 18 points apiece from senior Robert Hubbs III and freshman Grant Williams.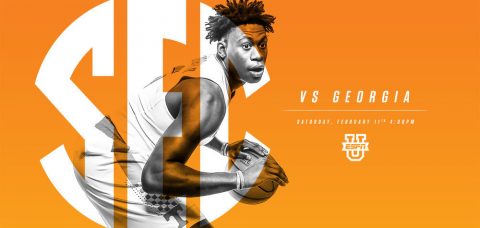 The duo of Hubbs and Williams continue to lead UT in the scoring column and on the glass. Hubbs enters Saturday's contest averaging 14.5 ppg and 5.1 rpg while Williams owns averages of 11.8 ppg and 5.5 rpg.
Georgia (13-11, 4-6 SEC) comes to Knoxville looking to snap a three-game losing streak overall and a four-game losing streak on the road. The Bulldogs have won six of their last eight against Tennessee and are making their first trip to Rocky Top since February 2014.
The Series
Overall: UT leads, 93-58
In Knoxville: UT leads, 56-15
In Athens: UGA leads, 38-33
Neutral Sites: UGA leads 5-4
Current Streak: Georgia has won two
Last Meeting: Georgia won, 81-72, in Athens, 1/13/16
Rick Barnes vs. Georgia: 1-3
Rick Barnes vs. Mark Fox: Fox leads, 2-0
A Win Would
Extend Tennessee's home winning streak to five games
Give the Vols their seventh SEC win, which would surpass their total from last season
Stand as Tennessee's 15th victory of the season, matching the program's 34-game win total from last season
Push Rick Barnes' record at Tennessee above the .500 mark
About the Georgia Bulldogs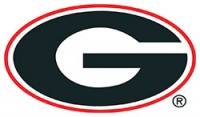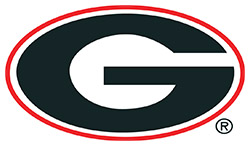 Georgia, which has won six of its last eight meetings against the Vols, enters Saturday's contest with a 13-11 (4-6 SEC) record this season. The Bulldogs' official RPI stands at No. 63—the eighth-highest in the SEC.
Playing its third road game in its previous four, UGA comes to Knoxville after dropping three straight over a difficult stretch of league games. The Bulldogs faced the SEC's three ranked teams in succession, suffering setbacks at then-No. 8 Kentucky (90-81, OT), at then-No. 19 South Carolina (77-75) and most recently against No. 17 Florida (72-60).
Against the Gators, Georgia trailed by as many as 16 points in the first half before using a 15-0 run to pull within a point with less than four to play until halftime. But Florida used a 7-0 spurt in the second half to grab another double-digit lead and the Bulldogs came no closer than five points the rest of the way.
Georgia was led by 19 points from Yante Maten and 18 points from J.J. Frazier. Derek Ogbeide pulled down a team-high 10 rebounds.
Maten, a junior out of Pontiac, Michigan, is Georgia's leading scorer and rebounder at 19.7 points and 7.2 boards per game. He is the SEC's third-leading scorer and sixth-best rebounder while also owning a .536 field-goal percentage on the year—the second-best mark in the league.
Frazier is the only other Bulldog averaging double figures, putting up 16.0 ppg. The senior from Glennville, Georgia, ranks sixth in the SEC in assists (4.2 apg) and has logged more minutes than any other SEC player (34.0 mpg).
Georgia is 3-6 in true road games this season, picking up wins at Georgia Tech (12/20), Auburn (12/29) and Ole Miss (1/11).
Head coach Mark Fox is in his eighth season leading the Bulldogs. He owns a 262-157 career record, including a 139-114 mark at Georgia. Last season under Fox, the Bulldogs reeled off their third straight 20-win season, marking just the third time in 111 seasons that Georgia had won 20 or more games in three consecutive seasons.
Memorable Vol Performances Against Georgia
Austin "Red" Robbins had what may have been the best performance in UT history at the time with 35 points and 20 rebounds on February 7th, 1966, as UT routed Georgia 100-71 at old Armory-Fieldhouse in Knoxville.
Bernard King
made 18 field goals at Georgia on February 1st, 1975. King had 42 points and 18 rebounds in that 105-69 Vol victory.
The 12,666 paying customers who packed UT's Stokely Athletics Center on February 10th, 1979, got their money's worth, as Ellenwood, GA, native Reggie Johnson totaled 36 points and 13 rebounds, playing every minute of a three-overtime thriller as UT topped Georgia 87-81. Terry Crosby also played all 55 minutes, adding 21 points
Future NBA Lottery Pick Marcus Haislip paced the Vols with 18 points and 11 rebounds, while Vincent Yarbrough added 17 points as UT outscored the 16th-ranked Dawgs 11-3 in overtime to take a 71-63 win in Knoxville on March 2nd, 2002.
Last Meeting With Georgia
Tennessee was unable to come away with its first road victory of the season, falling to a red-hot shooting Georgia team, 81-72, on January 13th, 2016, at Stegeman Coliseum.
UT forced a season-high 20 turnovers, scoring 20 points off of them, but was unable to overcome 12 made 3-pointers by the Bulldogs.
UGA committed 16 turnovers in the first half alone as the Vols took a 35-28 lead into the break. With points hard to come by in the opening 20 minutes, Detrick Mostella provided the Vols with a boost off the bench. The sophomore guard led all scorers in the first 20 minutes with 11 points on 4-8 shooting, including three makes from behind the arc.
Georgia owned the second half, however, going on a 25-6 run early in the half thanks to some hot 3-point shooting. The Bulldogs made five threes during the run to take a 10-point lead with just over 10 minutes to play.
Despite 11 second-half points from Kevin Punter Jr., the Vols were unable to close the gap and were held to just 38 percent shooting for the game. Punter finished with a team-high 17 points, extending his double-digit scoring streak to 14 games.
The Bulldogs' size caused the Vols problems all night as well. UGA dominated the glass, out-rebounding Tennessee, 43-28, for the game.
Tennessee's defense was active throughout the game, tying a season-high with 10 steals and forcing 20 Georgia turnovers, also a season-best. The Vols were able to turn that defense into offense, scoring 20 points off turnovers.
Georgia's J.J. Frazier led all scorers on the night with 28 points and was one of four Bulldogs in double-figures.
Mears Owned the Dawgs
Legendary Tennessee head coach Ray Mears was at his best against Georgia. Mears was 25-4 vs. UGA during his tenure on The Hill (1962-78).
Champions Return This Weekend
The 2016-17 season marks the 50th anniversary of Tennessee's 1966-67 SEC Championship team and the 40th anniversary of its 1976-77 SEC Championship team. Legendary UT head coach Ray Mears was at the helm for both title teams.
Members of those teams have been invited back to Rocky Top this weekend to celebrate their accomplishments. They will attend the Georgia game Saturday and will be honored at halftime.
The 1966-67 Volunteers went 15-3 in SEC play and posted a final record of 21-7. Led by SEC Player of the Year and league scoring champion Ron Widby (22.1 ppg), the Vols fell to Dayton in the NCAA Tournament regional semifinal (and then lost to Indiana in a regional consolation contest). That UT team also owns the school record for scoring defense, allowing only 54.0 ppg.
Tennessee's 1976-77 title team shared the SEC title with Kentucky after going 16-2 in league play and finishing 22-6 overall. The 16 SEC wins stand as the most in program history. Bernard King led the conference in scoring with 25.8 ppg, and Ernie Grunfeld averaged 22.8 ppg. The duo shared SEC Player of the Year acclaim. In the NCAA Tournament, the Vols dropped an overtime heartbreaker to Syracuse—under first-year head coach Jim Boeheim—in the first round (round of 32). Tennessee ended the year ranked 15th in the final Associated Press poll.
Vols Picked 13th
Tennessee was predicted to finish 13th in the 2017 SEC race by an SEC and national media voting panel.
UT is currently tied for fifth in the log-jammed league standings.
The Volunteers posted a 6-12 SEC record to finish 12th a season ago.
With seven SEC games remaining, Tennessee needs just one win to surpass its SEC total from last year.
One Win Needed for Tennessee to Match Last Year's Total
In 34 total games last season, Rick Barnes' first Volunteers squad managed 15 victories. A win over Georgia on Saturday would give this year's team 15 total wins with six regular-season game left to play.
A victory over UGA also would give the Vols their seventh SEC win this season, surpassing last year's 18-game total of six.
Vol's S.O.S. No. 3 Nationally
Through the games of February 8th, statistical analyst Ken Pomeroy rated Tennessee's strength-of-schedule as the third-most difficult in the nation.
ESPN rates UT's SOS No. 4 nationally.
In the official NCAA RPI listing, Tennessee (No. 37) is one of only four 10-loss teams in the top 50, which speaks to the difficulty of UT's schedule.
Barnes' Team post Solid RPIs
One reason that Rick Barnes' teams have reached the NCAA Tournament with such regularity is his ability to post outstanding year-end RPIs.
UT's official NCAA RPI currently stands at 37.
In his 17 seasons at Texas, Barnes' teams posted an average year-end RPI of 31.1 The includes five years in the top 10 and eight years in the top 20.
In Barnes' 29 previous seasons as a Division I head coach, his teams' average year-end RPI is 41.9 His club has finished with a sub-100 RPI just twice in the last 24 years.
Charged Up!
The Vols have drawn 29 charges this season (1.2 per game), with senior Kyle Alexander, Lew Evans and Grant Williams each taking a team-high five charges through UT's first 24 games.
Sophomore forward Admiral Schofield is UT's active career leader, having taken 14 charges overall.
The Big Juh-Bowski
While the play of stat leaders Robert Hubbs III and Grant Williams garners the headlines, Tennessee's increased reliance on true freshman wing Jordan Bowden has slipped below the radar.
After seeing 31 minutes of action during Tuesday's win against Ole Miss, Bowden has now played 30-plus minutes in each of UT's last four games. His 31.3 mpg average over that span leads the team, topping even Hubbs' 30.1 mpg average.
After Tuesday, Bowden—who has started each of Tennessee's last 23 games—now has six games of 30 or more minutes on the season, more than any other Vol not named Hubbs.
Bowden's increased minutes have not come by accident. Over those four games, Bowden is averaging 12.0 points, 3.4 rebounds, 1.3 assists and 1.3 steals (compare those figures to season-long averages of 8.8 ppg, 2.9 rpg, 1.1 apg and 1.0 spg), all while being tasked with guarding the opposition's best offensive perimeter player.
The Knoxville native is also getting to the free-throw line at an increased rate over the last four games. He has attempted 23 free throws in that span—an average of almost six per game. Prior to that stretch he had attempted 34 free throws over 20 games, good for fewer than two attempts per contest.
Up Next for UT Vols
Tennessee heads back out on the road to face No. 15 Kentucky on Tuesday, February 14th. The Vols have not won in Lexington since 2006.
UT will be back home next Saturday when Missouri visits Thompson-Boling Arena for a 12:00pm CT tip.