Written by Leejay Lockhart
Fort Campbell Public Affairs Office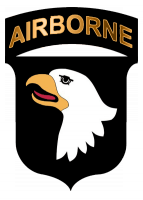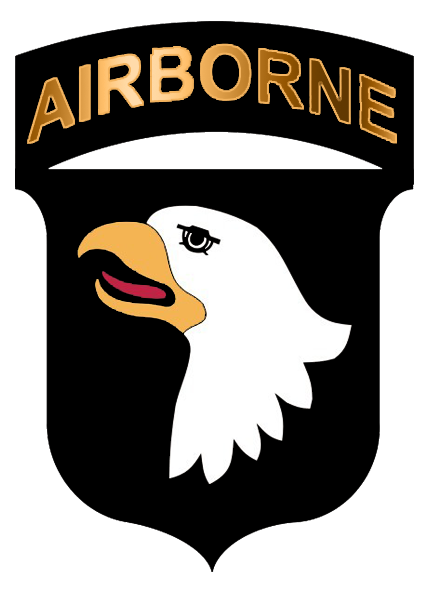 Fort Campbell, KY – When Soldiers arrive at Fort Campbell they begin their in-processing at the 1st Lt. J. Robert Kalsu Replacement Company and most spend their first Thursday attending a newcomers brief at the Family Resource Center.
Connie Silk, Army Community Service supervisor for Information and Referral and Relocation Readiness, said normally there are about 150 to 200 Soldiers who attend the weekly brief and if a Soldier is married their spouse also is invited to attend.
Fort Campbell's orientation program normally starts about 8:30am and lasts until about 3:00pm. The purpose of the newcomers' brief is to set out standards and expectations for Soldiers and to connect them and their Families to resources Fort Campbell offers, Silk said.
"As far as information, that is where we provide all the resources for the Soldiers and their Families and especially the [Army Community Service] programs," Silk said. "We can also refer them to resources [like] the hospital or off post."
"The senior commander comes and gives his guidance, his expectations, his standards," said Capt. David Beale, replacement company commander. "They get to hear from the Air Assault School and all of those other division standards that's shared with them."
Throughout the briefing subject matter experts meet with Soldiers and spouses. On the Soldier side, in addition to the senior commander and cadre from The Sabalauski Air Assault School, Soldiers also hear from the chaplain, the inspector general, and the Staff Judge Advocate's office among others. Spouses meet with everyone from Tricare representatives to ACS financial advisers.
The briefers provide a wide range of information. The brief concerns everything from statistics about passing the obstacle course on Day-0 at TSAAS to what number to call to make a medical appoint when traveling.
Silk said providing that information is important because it helps Soldiers succeed at their new units and it gives spouses the information they need to be self-sufficient when their Soldiers deploy.
"It's just like [Brig. Gen. John E.] Novalis said this morning, he wants them to be ready because … this is a deploying installation. And he wants the Families to be present to know about what the resources are so that they are ready when [or] if the Soldier deploys," Silk said.
"For Soldiers, they get to know what to expect when they get here and they have the opportunity of hearing it directly from the CG's mouth, which is an awesome tool for him to be able to communicate with everyone as they show up," Beale said. "Being one of the most deployed posts in the Army makes this incredibly important."
Beal said it is not just Soldiers from the 101st Airborne Division, but also Soldiers from the 5th Special Forces Group and the 160th Special Operations Aviation Regiment who are constantly deploying from Fort Campbell to participate in missions around the world and the brief helps connect everyone on post to resources they may need.
If Soldiers worry about their spouses, it distracts them from focusing on their mission Beale said. So, by taking care of spouses it helps make married Soldiers more effective and enhances their readiness.
Silk, Beale and many others, both Soldiers and civilians, work hard to accomplish the mission. Beale said the cooperation makes it easy to collaborate, share information and make any adjustments to ensure the brief is a valuable resource.
Silk attributes the program's success to the senior command's unwavering support.
"I think it shows that the senior command cares," Silk said. "They want to be aware … about what's going on around Fort Campbell and what issues they need to address."
Beale said approximately 8,000 Soldiers in-process every year and most of them will attend the brief. Certain Soldiers being expedited for a deployment, or higher ranking Soldiers like sergeant majors and lieutenant colonels do not attend, but the brief reaches the majority of Soldiers. However, the number of spouses fluctuate on a weekly basis.
"We've had down to four or five … but the large group of 30 I love that," Beale said. "That's not what we get every week. To me it's important both ways … It helps spouses to be self-sufficient and resilient like we need them to be."
Spouses can attend the brief at any time, even if it is a year after they have arrived at Fort Campbell. Part of the reason is that the spouse may have new questions, such as when a couple first arrived they may have toddlers, so focusing on schools was less important than signing up for medical care. As the children grow, parents may have questions about preschool.
"We just want the spouses to know this is where they should come to get the information and they are welcome to come even if they've been here a year and they've never attended," Silk said. "Because sometimes we know there are different situations."
"I think they can take something of value out of it because situations change," Beale said. "Even if a Soldier didn't go through this process with their spouse when they first came in, it is still of use to the [spouse], because life situations change and they have different questions that they can ask and get answers to."
To make it easy for parents to attend, child care is provided on site, and children do not have to be registered with child, youth and school services. Attendees are provided lunch by Luigi's, and there is a commercial fair featuring local businesses and a bus tour later in the day. The bus tour shows Soldiers and spouses different important locations on post including Blanchfield Army Community Hospital, schools, the commissary and the Exchange.
"We got the Army Center of Excellence Gold Award last year and this was part of the reason why we got it," Beale said. "This is a process most posts don't do the same way we do and it's a best practice … I think it is a huge resource for Families to get set. I think it is useful anytime."
Spouses who have any questions about the brief can call Army Community Service relocation at 270.798.6313 for more information.