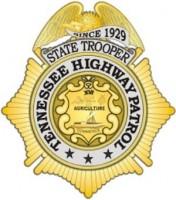 Nashville, TN – Today, Tennessee Department of Safety and Homeland Security (TDSOHS) Commissioner David W. Purkey and Tennessee Highway Patrol (THP) Colonel Tracy Trott joined multiple law enforcement partners to announce the fifth annual "I-40 Challenge Drive to Zero Fatalities" traffic safety initiative.
The I-40 Challenge will consist of increased patrols from state police/ highway patrol agencies along the I-40 corridor. In Tennessee, I-40 enforcement efforts will increase on the busiest travel days during the Thanksgiving holiday starting on Wednesday, November 22nd, and continuing through Sunday, November 26th.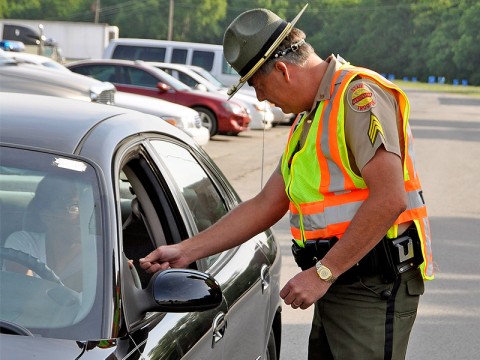 "It is so heartbreaking when we lose a life on our Tennessee roadways," Colonel Tracy Trott said. "I am making a commitment to increase our trooper presence not only on the I-40 corridor, but on all of our major Tennessee roadways. I am very thankful to the other highway patrols and state police across the nation who have also committed to this challenge. We need you, the public, to join us by doing your part in making safe choices as you drive across our state. "
I-40 runs 2,555 miles through eight states including North Carolina, Tennessee, Arkansas, Oklahoma, Texas, New Mexico, Arizona and California. I-40 runs through Tennessee encompassing 455 miles. In 2016, there were 54 crashes on the Wednesday before and 51 crashes on the Sunday after the holiday on I-40. Four of the crashes were alcohol-related. THP also issued 94 seat belt citations on and arrested 12 individuals for impaired driving.
"Every THP Commander has signature programs and initiatives; this I-40 Challenge will be one of Colonel Trott's legacies," Commissioner David W. Purkey said. "What a great opportunity to team with other states from our nation's East Coast to the West Coast saving lives along the way. Partner with us during this challenge by just slowing down, no texting, and buckling up. This can save your life."
In addition to the I-40 Challenge, the THP will also conduct its routine Thanksgiving holiday enforcement campaign across the state. During last year's 120-hour holiday period there were 16 traffic fatalities. Three of the fatalities were a result of alcohol-impairment and four were unrestrained.
"The Tennessee Department of Transportation (TDOT) will promote the I-40 Challenge on its dynamic message boards and will suspend lane closures beginning at noon on Wednesday, November 22nd through 6:00am on Monday, November 27th," TDOT Commissioner John Schroer said. "Our regional help trucks will also be working throughout the holiday weekend to assist with incidents that may occur along the interstates."
"The highway safety office fully supports the THP's I-40 Challenge initiative," said Tennessee Highway Safety Office (THSO) Director Vic Donoho. "Our local partners will be increasing education and enforcement efforts to help prevent traffic crashes and fatalities during the holiday season. We encourage all roadway users to pay attention, be mindful of busy intersections, and always obey the traffic laws."
The THP's checkpoint schedule during the 2017 Thanksgiving holiday may be viewed by visiting our website. Last year's Thanksgiving Day period Tennessee and nationwide statistical report is also attached. http://www.tn.gov/assets/entities/safety/attachments/nov2017_checkpoints.pdf
The THP in partnership with Lexis Nexis Risk Solutions is providing the technical services nationwide for this initiative to collect the traffic data from this event. This information will then be utilized in 2018 to adjust and improve our safety efforts.
About the Tennessee Department of Safety and Homeland Security
The Tennessee Department of Safety and Homeland Security's (www.TN.Gov/safety) mission is to serve, secure, and protect the people of Tennessee.