#19 Tennessee at Arkansas
Saturday, December 30th, 2017 | 12:00pm CT
Fayetteville, AR | Bud Walton Arena | TV: SEC Network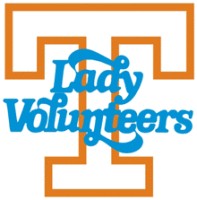 Fayetteville, AR – The 19th-ranked Tennessee Volunteers are set to begin conference play this weekend, starting with a trip to face Arkansas at Bud Walton Arena on Saturday. The game will tip at 12:00pm CT and will be televised live on SEC Network and streamed online via WatchESPN.
Tennessee (9-2) garnered some attention with strong performances during its non-conference slate. With four wins over 'Power Five' opponents away from home (#18 Purdue, North Carolina State, Georgia Tech, Wake Forest) and two narrow losses to top-5 teams (Villanova & North Carolina), the Vols proved they had taken the next step forward to becoming an NCAA Tournament team.
Among the teams UT has played so far, the Boilermakers, Wildcats, Tar Heels and Lipscomb could all be considered as strong contenders to win their respective conferences.
So far, Grant Williams has paced the Volunteers on both ends of the floor, leading the team with 15.4 ppg and 6.6 rpg. Jordan Bowden continues to have the hot hand for UT, dropping 17 points on a perfect 5-for-5 shooting from three vs. Wake Forest. He's averaging 12.0 ppg and is shooting 62 percent from beyond the arc to lead the SEC.
Arkansas (10-2) has won its last five games and boast one of the best scoring teams in the country. The Razorbacks lead the SEC and rank ninth in the country in scoring offense at 90.0 ppg, which is spearheaded by five players averaging double-digit points every game. Senior guard Jaylen Barford, a Jackson, Tennessee, native, leads the way with 18.6 ppg as well as 4.1 rpg and 3.4 apg.
After the matchup, the Vols return home to host Auburn (January 2nd) and Kentucky (January 6th) in back-to-back home games at Thompson-Boling Arena.
The Series
Overall: Series tied, 19-19
In Knoxville: UT leads, 11-4
In Fayetteville: UA leads, 9-4
Neutral Sites: UA leads, 6-4
Current Streak: Arkansas has won five straight
Last Meeting: UA won, 82-78, in the Knoxville, 1/3/17
Rick Barnes vs. Arkansas: 3-4
Rick Barnes vs. Mike Anderson: Anderson leads, 6-2
Right Now
This is just the second time the Vols have opened SEC play vs. Arkansas. On January 8th, 2011, UT lost its league opener in Fayetteville, 68-65.
Arkansas is unbeaten and averaging 95.0 points in its seven home games this season.
UT was picked in the preseason to finish 13th in the SEC.
The Vols are rated No. 7 in the NCAA and ESPN InsideRPI, with the nation's 11th-rated SOS.
A Win Would
Give the Vols a 20-19 edge in their all-time series with the Razorbacks, dating to 1936
Make the Vols 1-0 in SEC play for the fourth time in the last five years
Give the Vols a 3-0 record in true road games this season
Be Tennessee's fifth victory away from home over a Power Five opponent this season
About Arkansas
Tennessee opens conference play against head coach Mike Anderson's streaking squad that's won its last five contests and in front of a sold out crowd at Bud Walton Arena.
Arkansas currently stands as the best offensive scoring team in the conference at 90.0 ppg, ranking ninth in the country. For the first time since their National Championship run in 1994, the Razorbacks have scored 90-plus points in eight of their first 12 games.
Arkansas' scoring is spearheaded by a lineup with five players averaging double figures, which makes them the only team in the SEC to achieve the feat.
The Razorbacks are paced by senior guard Jaylen Barford, a Jackson, Tennessee, native, who is posting 18.6 ppg along with 4.1 rpg and 3.4 apg. He's joined by fellow senior guards Daryl Macon and Anton Beard, who averaging 15.3 and 12.1 ppg, respectively.
Freshman Daniel Gafford has only started four games, but his presence has certainly been felt. The 6-11 forward is averaging 11.7 ppg on 66 percent (52-79) shooting to go along with 6.3 rpg and 1.9 bpg.
The Razorbacks are rounded out by sophomore guard C. J. Jones, who comes off the bench for the deep Arkansas lineup to tally 10.5 ppg.
Arkansas enters the matchup with Power Five wins over Colorado State, a ranked Minnesota team and a massive 92-83 victory vs. Oklahoma in the PK80 Invitational. During the tournament, the Razorbacks also downed UConn but fell to a familiar foe in North Carolina, 87-68. The only other blemish on their record came at the hands of Houston on the road.
Last Meeting with Arkansas
After trailing by seven with just more than three minutes left in the game, Tennessee rallied back within one at the :25 mark, but their comeback came up short and the Volunteers fell to the Razorbacks, 82-78, January 3rd, 2017, at Thompson-Boling Arena.
The Volunteers were led offensively by Robert Hubbs III, who posted 21 points, bouncing back from a six-point performance at Texas A&M that tied his season-low. Hubbs got off to a hot start against the Razorbacks, scoring eight of Tennessee's first 13 points.
Detrick Mostella was the second-highest scorer for the Vols with 16 points, eight of which came in the final 2:30 of the game.
Freshman Grant Williams contributed on both sides of the court, posting his first career double-double with 15 points and 11 rebounds.
The first 12 minutes of the game saw seven lead changes. With 7:56 left in the first half, Tennessee went on a 14-0 run to take its biggest lead of the game at 39-26. Jaylen Barford broke Arkansas' scoreless streak at the 2:32 mark, knocking down a 3-pointer and kicking off an 11-0 run that sent the Razorbacks into the half trailing by only two at 39-37.
Arkansas opened the half by converting two Tennessee turnovers into four points and reclaiming the lead just 34 seconds into the half. The Razorbacks went on to score on eight of their first nine possessions, leading by as many as seven over the course of the second half.
With 1:11 to go in the game, Jordan Bone sunk a layup to put the Volunteers within one at 73-72. Arkansas went on to convert two Tennessee fouls into three points before Mostella converted a 3-point play to put the Vols back within one at 76-75 with 25 seconds to play. Mostella nailed a 3-pointer in the final seconds, but the Razorbacks were able ride out the game at the free-throw line.
Memorable Vol Performances against Arkansas
Bristol, Tennessee, native Bobby Hogsett scored eight points and added 10 rebounds as Tennessee won its first-ever game against Arkansas, 77-57, on December 27th, 1963, in Shreveport, Louisiana.
In front of 21,237 Orange-clad fans, UT knocked off Nolan Richardson's fifth-ranked Razorbacks 83-81 in Knoxville on February 5th, 1992. Lang Wiseman and Allan Houston both scored 26 points.
The Vols upset No. 13 Arkansas in Fayetteville, 101-91, on February 16th, 1993, thanks to a double-double by LaMarcus Golden (22 points, 11 rebounds).
Cleveland, Tennessee, native JaJuan Smith dropped 32 points on the Hogs during a 93-71 win over Arkansas in Knoxville on February 5th, 2008.
Jordan McRae powered Tennessee to an 81-74 win over Arkansas on January 22nd, 2014, exploding for 34 points—including UT's final 13—at Thompson-Boling Arena.
Conference Lid-Lifters
Saturday's SEC lid-lifter at Arkansas marks just the seventh time the Vols have played an SEC game in the month of December.
Last season, Tennessee opened league play with a road win at Texas A&M on December 29th, 2016.
Prior to that, the Vols played December games against SEC opponents 1989 (win vs. Ole Miss), 1988 (win at Ole Miss, 1961 (loss at Kentucky), 1957 (win vs. LSU) and 1955 (win vs. Georgia). With the exception of the Ole Miss games in 1989 and 1988, each of those contests were officially non-conference games.
The Volunteers have won 14 of their last 18 SEC openers. The losses came at Arkansas in 2011, vs. Kentucky in 2003, vs. Ole Miss in 2013 and at Auburn in 2016.
Tennessee is 1-1 in SEC openers under Rick Barnes.
During his 17-year head coaching tenure at Texas, Barnes was 13-4 in conference openers, including an 8-3 mark on the road.
Vols Shine in Pre-Conference
Tennessee owns its best record (by winning-percentage wise) entering SEC play since a 12-2 start to the 2009-10 season, a campaign in which the Vols advanced to the Elite Eight.

SEASON PRE-CONF RECORD WIN %
2017-18 9-2 .818
2016-17 7-5 .583
2015-16 7-5 .583
2014-15 8-4 .667
2013-14 9-4 .692
2012-13 8-4 .667
2011-12 7-7 .500
2010-11 10-4 .714
2009-10 12-2 .857
Tennessee Goes 3-1 in ACC Play
Tennessee went 3-1 during its four games against ACC opponents over a 30-day span during pre-conference action, with all three wins coming away from Knoxville. UT's scoring margin in those four games was +7.5.
The Vols defeated NC State, 67-58, in Atlantis. Tennessee then toppled Georgia Tech, 77-70, in Atlanta. UT fell at home to No. 7 UNC, 78-73, before routing Wake Forest, 79-60, in Winston-Salem.
Additionally, Tennessee traveled to Clemson for a charity exhibition on November 5th. The Vols defeated the Tigers, 71-67.
Streak Busters
Tennessee has snapped three opponent win streaks of four games are longer this season, including streaks of five and six games just last week.
Furman had won five straight before falling in Knoxville last Wednesday, and Wake Forest had its six-game win streak snapped by the Vols last Saturday in Winston-Salem.
Earlier in the season, Purdue had won four straight to open the year before UT halted that streak at the Battle for Atlantis on November 22nd.
Arkansas is currently riding a five-game win streak.