#19 Tennessee vs. Auburn
Tuesday, January 2nd, 2018 | 6:00pm CT
Knoxville, TN | Thompson-Boling Arena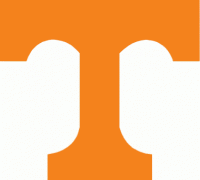 Knoxville, TN – After a two-game road trip, the Tennessee Volunteers return home Tuesday for their SEC home-opener against Auburn in Thompson-Boling Arena. The game will tip at 6:00pm CT and will be televised live on ESPNU and streamed online via WatchESPN.
Tennessee (9-3, 0-1 SEC) is looking to bounce back from a tough road loss in overtime at Arkansas with a win over the Tigers, who boast one of the best records in the SEC at 12-1. Jordan Bone, who dropped a season-high 21 points vs. the Razorbacks, has averaged 16.5 ppg the last two games, up from 7.0 ppg through the first 10 contests.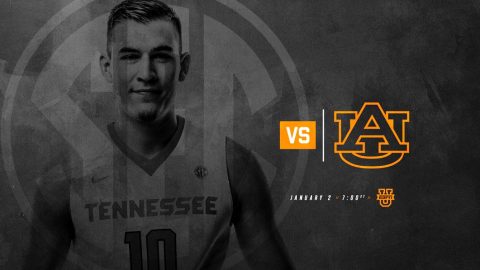 Admiral Schofield has also posted strong performances lately, leading Tennessee in rebounding in each of the last three games. During that stretch, he's averaging 8.7 rpg to go along with 14.0 ppg.
Auburn has one of the longest winning streaks in the country, claiming its last 10, and hold wins over UConn, Middle Tennessee and Dayton this season. The only blemish on the schedule came at the hands of Temple, who has also defeated Clemson, South Carolina and Wisconsin.
The Tigers' strongsuit comes on the offensive end of the floor, posting 86.8 points a game (the conference's second-highest mark). They lead the SEC in both offensive rebounding (13.4) and 3-pointers made (9.8) per game.
After the matchup, the Vols stay at home to face a ranked Kentucky team on Saturday before hitting the road to play in-state rival Vanderbilt on January 9th at Memorial Gymnasium.
The Series
Overall: UT leads, 78-38
In Knoxville: UT leads, 48-7
In Auburn: AU leads, 27-23
Neutral Sites: UT leads, 7-4
Current Streak: Tennessee has won three straight
Last Meeting: Tennessee won, 87-77, in Auburn, 1/31/17
Rick Barnes vs. Auburn: 3-1
Rick Barnes vs. Bruce Pearl: Barnes leads, 4-3
Right Now
Tennessee's three losses have come to teams with RPIs of No. 4 (UNC), No. 6 (Arkansas) and No. 7 (Villanova). The Vols are rated No. 11 in the NCAA RPI and own the nation's eighth-rated SOS, per ESPN.
Tennessee owns a +16.7 scoring margin at home while holding visiting opponents to 62.7 points per game. Jordan Bowden leads the SEC with a .619 3-point percentage.
A Win Would
Prevent the Vols from suffering their first back-to-back losses of the season. Give Tennessee 11 consecutive home wins over Auburn. The Tigers' last win in Knoxville came on January 7th, 1998 (74-69).
Give the Vols four wins over teams with a top-100 RPI. Auburn's RPI stands at No. 30. Snap Auburn's current 10-game winning streak, which dates to November 19th.
About the Auburn Tigers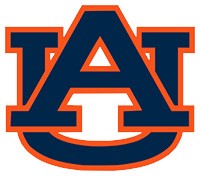 Tennessee's conference home opener comes against Bruce Pearl and his Auburn squad, who are winners of their last 10 games and own one of the best records in the SEC at 12-1.
Auburn boasts wins over UConn, Middle Tennessee and Dayton this season. The only blemish on the schedule came at the hands of Temple, who has also defeated Clemson, South Carolina and Wisconsin.
Auburn is paced by guards Bryce Brown and Mustapha Heron on offense, as the duo averages 30.3 ppg. Brown is the workhorse for the Tigers, playing more than 31 minutes per game. Heron is shooting 45 percent (61-of-137) from the field and is snagging 5.6 rebounds per game.
Jared Harper can score from anywhere on the floor or can find a teammate for an easy basket, posting 12.2 ppg and 5.5 apg, which ranks second in the SEC.
Forward Desean Murray is averaging 10.8 ppg and a team-leading 7.4 rpg. Fellow forward Anfernee McLemore rounds out Auburn's starting five. Through non-conference play, he was tallying 8.5 ppg, 6.2 rpg and an SEC-leading 3.4 bpg.
The Tigers' strong suit comes on the offensive end of the floor, posting 86.8 points a game (the conference's second-highest mark). They lead the SEC in both offensive rebounding (13.4) and 3-pointers made (9.8) per game. While it boasts a high-scoring offense, Auburn works to keep its opponents from scoring, leading the SEC in blocks per game (6.8) and ranking tied for fourth in steals per game (7.2).
Last Meeting with Auburn
Tennessee used an explosive first half and saw four players finish in double figures as it downed the Auburn Tigers, 87-77, on Jan. 31, 2017, at Auburn Arena.
Admiral Schofield
paced the Vols, scoring 18 points in 24 minutes off the bench.
Grant Williams
scored 17 points—15 of which came in the first half—before fouling out late in the contest, and
Jordan Bowden
dropped all 15 of his points in the second period. Robert Hubbs III came up a rebound shy of a double-double, finishing with 11 points and a team-high nine rebounds.
Tennessee used a 15-0 run spanning more than five minutes to build a first-half lead that grew as large as 18 points at the 6:11 mark. That rally allowed the Vols to take a 46-30 lead into intermission.
The Vols—who shot 53 percent during the opening 20 minutes—could have led by much more at the half, as the Tigers' 29 percent shooting was bolstered by five 3-pointers from freshman guard Jared Harper. He led all scorers at the break with 18 points and finished with 21 for the game.
Tennessee grew the lead to as much as 22 in the second-half, reaching that advantage on two occasions. Bowden opened up his scoring barrage early in the period, completing a three-point play at the 17:45 mark that put UT ahead 54-32. Minutes later, a Lew Evans 3-pointer gave the Vols a 63-41 lead with 11:55 remaining.
Utilizing a trapping full-court press and a fast tempo, the Tigers got to within eight with under a minute to play, but UT knocked down enough free throws down the stretch.
Memorable Vol Performances Against Auburn
Carl Widseth made a then-school-record 17 free throws on The Plains against the Tigers en route to another school record, 47 points, on February 25th, 1956, in a 91-87 Tennessee triumph.
Dalen Showalter recorded a double-double with 27 points and 13 rebounds as the unranked Vols upset No. 2 Auburn, 56-55, at UT's Armory Fieldhouse on February 23rd, 1959.
Playing a team four times in a calendar year is rare. In 1979, UT played a home-and-home series with Auburn. They met again in the 1979 SEC Tournament. The first game of the 1979-80 series was played in December. The Vols were 4-0 vs. Auburn in 1979 (February 2nd & 7th, March 2nd, December 12th).
Tony White broke UT's single-game scoring record with 51 points against the Tigers in Stokely Athletics Center on Valentine's Day 1987. UT won 103-84.
Vols vs. Former UT Head Coaches
Tennessee is 6-3 all-time when facing a team led by a former UT head coach.
The Volunteers have gone up against teams coached by Don DeVoe (1979-1989), Kevin O'Neill (1994-97) and Bruce Pearl (2005-11).
The first time the Vols faced a former Tennessee head coach was January 17th, 1990, when the Big Orange beat DeVoe's Florida squad 80-75 in Gainesville. The Vols also won the rematch later that season, defeating Florida 75-57 in Knoxville on February 17th.
Tennessee played a home-and-home series with Southern California, coached by O'Neill, during the 2009-10 and 2010-11 seasons. On December 19th, 2009, the Trojans defeated UT, 77-55, at the Galen Center in Los Angeles. USC also posted a 65-64 win December 21st, 2010, in Knoxville.
Tennessee is 4-1 against Bruce Pearl during his tenure at Auburn.
Tennessee in SEC Home Openers
The Volunteers 16-14 in SEC home openers at Thompson-Boling Arena and 4-6 in their last 10. The Vols are 1-1 in SEC home openers under Rick Barnes. UT dismantled Florida, 83-69, on January 6th, 2016, before falling to Arkansas, 82-78, last year.
Streak Busters
Tennessee has snapped three opponent win streaks of four games are longer this season, including streaks of five and six games. Furman had won five straight before falling in Knoxville December 20th, and Wake Forest had its six-game win streak snapped by the Vols December 23rd in Winston-Salem.
Earlier in the season, Purdue had won four straight to open the year before UT halted that streak at the Battle for Atlantis on November 22nd. Auburn is currently riding an 11-game win streak.
Focused on Finishing (Full 40)
Tennessee's three losses this season have featured 125 total minutes of action, and the Volunteers held a lead for 89 minutes and 18 seconds (71.4 percent of total time). In the losses to UNC and Arkansas, execution in the final four minutes of regulation cost the Vols dearly.
Opponent Date Led for Result
vs. Villanova November 23rd 13:45 L, 85-76
North Carolina December 17th 37:10 L, 78-73
at Arkansas December 30th 38:23 L, 95-93 (OT)
Bowden Leads SEC from 3FG
Tennessee sophomore Jordan Bowden leads the SEC with a red-hot 3-point percentage of .619 (26-of-42) through 12 games this season.
The Knoxville native's 26 3-pointers made lead the team, and 56.1 percent of his points this season have come from beyond the arc. As a team, the Vols are shooting .399 from long range, which ranks second in the SEC and 29th nationally.
Trending Now
Tennessee has yet to trail at halftime this season.
Over Tennessee's last two games, sophomore point guard Jordan Bone is averaging 16.5 points and 5.0 assists per game.
UT and Arkansas combined to score 42 points in a five-minute overtime period Saturday. The Division I record for total points in an OT period is 45, set by VCU and Texas A&M on December 2nd, 2000.
Sophomore guard Lamonté Turner scored eight points on 3-of-4 shooting during the overtime period at Arkansas on Saturday.
Junior forward Admiral Schofield has led the Vols in rebounding for each of the last three games, averaging 8.7 rpg during that span.
First-Half Defense Stifling
Through its first 12 games, UT has held opponents to an average 26.8 points during the first half. Tennessee's average lead at halftime this season is 12.5 points, and the Big Orange have yet to trail at the break all season (one tie).
Depth Finally a Factor for Vols
Tennessee has nine players averaging more than 10 minutes per game and six who log more than 20 minutes per game, but no Vol averages more than Grant Williams' 27.9 minutes.
Backcourt depth in particular is a strength for this year's UT squad, as the Vols can keep their primary rotation of guards who play the 1 and 2 spots fresh. Those guards—Jordan Bone, Jordan Bowden, James Daniel III, Chris Darrington and Lamonté Turner—combine to average only 21.6 minutes per game. Those five players also combine to give Vols 41.0 points and 12.6 assists per game.
Entering SEC play, Rick Barnes was using a 10-man rotation for most games. The regular frontcourt contributors are Kyle Alexander, John Fulkerson, Admiral Schofield, Derrick Walker and Grant Williams.
Through 12 contests, Tennessee's bench is averaging 26.3 points per game. The Vols' reserves are outscoring the opponents' reserves by 12.3 points per game, and the UT bench has accounted for more than 40 points in a game twice.
Tennessee has received at least 30 bench points in six games this season, and a Vol has come off the bench to score in double figures 10 times.
Vols Taking Charge
Tennessee players have drawn 19 total charges this season. Graduate transfer James Daniel III leads the team with six, while junior forward Kyle Alexander has drawn four. Junior forward Admiral Schofield is Tennessee's active career leader in charges drawn, with 20 (three this season).