#24 Tennessee at Vanderbilt
Tuesday, January 9th, 2018 | 8:00pm CT
Nashville, TN | Memorial Gymnasium | TV: SEC Network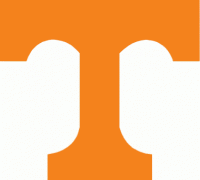 Nashville, TN – Coming off a huge win over Kentucky, the 24th-ranked Tennessee Volunteers will look to build off that momentum Tuesday night with a matchup against in-state rival Vanderbilt at Memorial Gymnasium. The game is a 8:00pm CT tip and will be televised on SEC Network and can be streamed online via WatchESPN.
The Vols (10-4, 1-2 SEC) came from behind to earn a much-needed 76-65 victory over the No. 17 Wildcats this weekend. Junior forward Admiral Schofield posted one of his most impressive performances since coming to Rocky Top with 20 points on 8-of-13 shooting, nine rebounds, four assists, a career-high four steals and a block.
On the season, Schofield stands as UT's second-leading scorer with 12.9 ppg and has scored in double figures in all but one outing.
He's also stepped up his pursuit for the ball recently, leading Tennessee in rebounds in four of the last five games and averaging 8.2 rpg during the stretch.
Vanderbilt (6-9, 1-2 SEC) has struggled on offense this season, coming in as the lowest scorers in the SEC at 71.0 ppg. However, the Commodores are 6-3 at Memorial Gym on the year, including a win over Alabama last Tuesday. Their three loses came at the hands of teams ranked in the top 100 of the RPI in Middle Tennessee (31), USC (37) and Kansas State (97). VU is paced by senior forward Jeff Roberson, who leads the team in scoring (14.5 ppg) and rebounding (8.1 rpg).
After Tuesday night's matchup, the Vols return home for a huge contest against Texas A&M at 5:00pm on January 13th. UT then heads to Missouri for a 8:00pm tip with the Tigers, who are led by former Tennessee head coach Cuonzo Martin.
The Series
Overall: UT leads, 118-75
In Knoxville: UT leads, 70-20
In Nashville: VU leads, 54-40
Neutral Sites: UT leads, 8-1
Current Streak: VU has won one
Last Meeting: Vanderbilt won, 67-56, in Knoxville, 2/22/17
Rick Barnes vs. Vanderbilt: 3-4
Rick Barnes vs. Bryce Drew: Tied, 1-1
Right Now
Tennessee's 118 wins over Vanderbilt are its most over any opponent. The Vols are rated No. 10 in the NCAA RPI and own the nation's second-rated SOS, per ESPN.
In Saturday's win over Kentucky, the Vols had 23 assists on 25 made field goals. In SEC play, UT averages a league-best 18.0 apg. UT ranks 14th nationally in defensive efficiency, per KenPom.
A Win Would
Give Tennessee three road wins in four tries this season. The Vols won at Georgia Tech and Wake Forest before falling at Arkansas. Give the Vols six wins in their last eight games against Vandy in the city of Nashville (includes SEC Tournament victories in 2015 and 2016).
Give UT three wins in its last four visits to Memorial Gym.
About the Vanderbilt Commodores
With head coach Bryce Drew in his second year at the helm, Vanderbilt owns an 6-9 (1-2 SEC) record heading into the back half of its 2017-18 regular-season schedule.
The Commodores are 6-3 at Memorial Gym this season, including a win over Alabama last Tuesday. Their three loses came at the hands of teams in the top 100 of the RPI in Middle Tennessee (31), USC (37) and Kansas State (97).
VU have struggled on offense this season, coming in as the lowest scorers in the SEC at 71.0 ppg. However, the Commodores have averaged 79.2 ppg in their wins.
Vanderbilt is paced by senior forward Jeff Roberson, who leads the team in scoring (14.5 ppg) and rebounding (8.1 rpg). Fellow senior Matthew Fisher-Davis has been the team's second best player, posting 12.3 ppg and 5.3 rpg while coming off the bench recently.
Senior guard Riley LaChance and freshman guard Saben Lee round out VU's primary scoring attack, averaging 10.9 and 10.5 ppg, respectively. Both players shoot above 42 percent from the floor on the season and are crucial in running the offense, as they combine for 48 percent of the team's assist this season. Lee paces the squad in the stat with 3.3 apg.
Last Meeting with Vanderbilt
Robert Hubbs III scored 16 points, including the 1,000th of his Tennessee career, as the Vols fell to Vanderbilt 67-56 on February 22nd, 2017, at Thompson-Boling Arena.
Admiral Schofield added 11 points and Grant Williams recorded his second double-double of the season with 11 points and 10 rebounds, but a slow start and inefficient shooting prevented the Volunteers from climbing back into the game.
Jeff Roberson led the Commodores with 15 points, shooting 5-of-10 from the floor. Nolan Cressler scored 11 points, including three key second-half 3-pointers.
Vanderbilt stormed out to an 18-4 lead over the first nine minutes and went into halftime holding a 28-18 advantage. Tennessee began the game on an 0-for-5 shooting drought, and its 18 points were the lowest total it has scored in a half this season.
Schofield kept the Vols close with eight first-half points, including a layup to cut the Vanderbilt lead to eight with under two minutes in the half. Roberson led the way for the Commodores with nine points.
Tennessee cut the deficit to one after a Williams free throw with just over six minutes left, but it proved to be the closest they would get as Vanderbilt outscored the Vols 23-13 to close out the game.
Tennessee's 56-point effort was its lowest scoring total in a game under Rick Barnes. The Vols' .290 field-goal percentage was their worst since January 25th, 2014, when UT shot .268 percent at Florida.
Hubbs became the 48th Vol to score 1,000 points in his career, and the first since Josh Richardson in 2015.
Memorable Vol Performances Against Vanderbilt
Josh Richardson (now with the Miami Heat) helped the Vols rally from two separate double-digit deficits in the second half by scoring 15 of his game-high 22 points in the final stanza to lift Tennessee to a 67-61 comeback win over Vanderbilt in the 2015 SEC Tournament in Nashville on March 12th, 2015. In what was the second-to-last game of his career, Richardson also led all players with three steals and was a perfect 6-for-6 from the free-throw line.
Dyron Nix (17 points, 18 rebounds) and Doug Roth (10 points, 10 rebounds) recorded double-doubles and Tennessee beat Vanderbilt 79-69 in overtime in Stokely Athletics Center February 4th, 1987, in Knoxville.
Dick Johnston made six free throws in double-overtime to lift UT to a 77-72 win over the Dores in Nashville on February 2nd, 1970. Jimmy England led the charge with 27 points, and Bobby Croft had an 18-16 double-double.
Danny Schultz holds UT's single-game scoring record against Vanderbilt, as he dropped 35 points on the Dores on February 15th, 1964, in Nashville.
Tennessee All-Century Team member Paul "Lefty" Walther (1948-49) never lost to Vanderbilt during his career as a Vol. The Covington, Kentucky, native helped lead Tennessee to a 4-0 record over the Dores, beating Vandy by an average of 9.8 points.
Bone was Brilliant in Last Trip to Vanderbilt
In Tennessee's road win at Vanderbilt last season, Nashville native and then-true freshman point guard Jordan Bone dropped a career-high 23 points on 8-of-12 shooting, including a 4-of-5 mark from 3-point range. Entering the Vanderbilt game, Bone was just 1-for-10 from long range on the season. He also dished out five assists.
That impressive showing came in just his eighth collegiate appearance, as he saw the start of his career hampered by a stress fracture (left foot) that sidelined him for nine straight non-conference games.
Vols made Memorial Gym History in Last Season's Visit
Vanderbilt's Memorial Gym opened in 1952, and last season on January 14th, 2017, Tennessee posted its highest-ever points total at that historic venue as the Vols defeated the Commodores, 87-75.
The 87 points were also the most UT had scored against its in-state rival in any game since February 21st, 1998, when it defeated Vanderbilt 90-76 in Knoxville.
Trending Now
In SEC play, Tennessee's roster features four of the league's top-20 scorers: Grant Williams (17.3 ppg, 11th), Admiral Schofield (16.3 ppg, 14th). Lamonté Turner (15.3 ppg, 18th) and Jordan Bone (14.7 ppg, T-20th).
Prior to Rick Barnes being whistled for a technical foul by official Brian Shey during the January 6th win over Kentucky, 216 games had elapsed since the last time a Tennessee head coach received a technical (March 11th, 2011; Bruce Pearl). Barnes' tech was an offsetting foul; John Calipari was simultaneously T'd up.
UT and Arkansas combined to score 42 points in a five-minute overtime period on Dec. 30. The Division I record for total points in an OT period is 45, set by VCU and Texas A&M on December 2nd, 2000.