#22 Tennessee Vols at Iowa State
Saturday, January 27th, 2018 | 3:00pm CT
Ames, IA | Hilton Coliseum | TV: ESPNU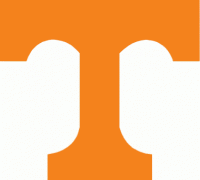 Ames, IA – For the first time since 1977, No. 22 Tennessee and Iowa State will meet on the hardwood this Saturday at Hilton Coliseum as part of ESPN's Big 12/SEC Challenge. The game will tip at 3:00pm CT and will be televised live on ESPNU and streamed online via WatchESPN.
In its fifth year, UT holds a 2-1 record when competing in the cross-conference showcase, with both victories coming at home over Kansas State. Last year, the Vols (14-5) downed the Wildcats, 70-58, behind a 17-point performance from Grant Williams.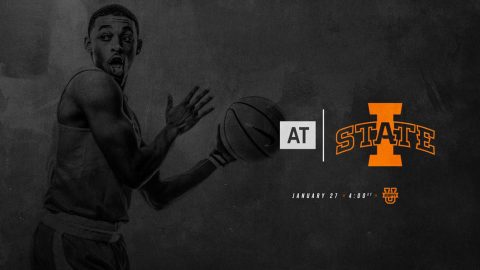 Tennessee enters Saturday's matchup having won five of its last six contests. Currently on a two-game winning streak, UT is coming off a win against Vanderbilt, completing the regular-season sweep over the in-state rival.
Jordan Bowden snapped out of his shooting slump, dropping 19 points behind five three-pointers in 37 minutes of action. Williams chipped in an additional 18 points, 12 of which came from the charity stripe.

Iowa State (11-8) can compete with anyone in the country, as seen in an 18-point thumping against No. 8 Texas Tech last Saturday at home. The Cyclones held TTU to just 23 percent (6-of-26) shooting from beyond the arc and just 34 percent (20-of-59) shooting overall, while five players for ISU found their way to double-figure scoring, led by Cameron Lard's 18 points on 9-of-11 shooting.

After Saturday's matchup, Tennessee prepares for a two-game home stand against LSU (January 31st at 5:30pm CT) and Ole Miss (February 3rd at 5:00pm CT).
The Series
Overall: Series tied, 1-1
In Knoxville: ISU leads, 1-0
In Ames: No meetings
Neutral Sites: UT leads, 1-0
Current Streak: UT has won one
Last Meeting: Tennessee won, 81-76, in Tempe, 12/3/77
Rick Barnes vs. Iowa State: 15-9
Rick Barnes vs. Steve Prohm: No meetings
Right Now
This game marks the fourth in an 11-day span for the Vols, during which UT will play three true road games, including two west of the Mississippi River.
Per KenPom, Tennessee rates in the national top 25 in both offensive (22nd) and defensive (22nd) efficiency.
The Vols are rated No. 12 in the NCAA RPI and own the nation's third-rated SOS, per KenPom.
A Win Would
Give Tennessee a 3-1 record in the Big 12/SEC Challenge.
Give the Vols five true road wins in seven tries this season.
Give Tennessee a 13-17 all-time record vs. current members of the Big 12 Conference.
Give the Big Orange 11 wins over teams occupying a top-150 spot in the current NCAA RPI.
Be Rick Barnes' 650th career win as a collegiate head coach.
About the Iowa State Cyclones

Last season, fifth-seeded Iowa State advanced to its sixth consecutive NCAA Tournament after claiming the Big 12 Tournament title under the direction of head coach Steve Prohm, defeating Nevada in its opening game. The Cyclones were eventually eliminated by 15th-ranked and fourth-seeded Purdue, 80-76, in the second round.
Iowa State is rated No. 92 in the NCAA RPI.
ISU (11-8) lost seven seniors from last season's team, a group that accounted for nearly 82 percent of its scoring. Among the departed was All-American guard and second-round NBA draft pick Monte Morris, who led the team in scoring at 16.4 ppg.
This season, Iowa State dropped its first two matchups of the season to Missouri and Milwaukee before winning nine consecutive games leading into Big 12 play.
The Cyclones have proved they can compete with anyone in the country, as seen in an 18-point thumping against No. 8 Texas Tech last Saturday and just a five-point loss at No. 12 Kansas earlier this month.
In their win over Texas Tech last Saturday, the Cyclones held TTU to just 23 percent (6-of-26) shooting from beyond the arc and just 34 percent (20-of-59) shooting overall. State's defense played lockdown defense across the board, allowing just one Red Raider to score double-digits (10 points by Zhaire Smith). The offense was a different story, as five different Cyclones found their way to double-digits, led by Cameron Lard's 18 points on 9-of-11 shooting.
Lindell Wigginton has made a huge impact for Iowa State this season, averaging 16.2 ppg, 4.0 rpg and 2.2 apg. The freshman guard has led the scoring attack for the Cyclones in eight games and has eclipsed 20 points on seven occasions. He joins senior guard Donovan Jackson (15.5 ppg), who was the leading returning scorer from last season. ISU's offense flows through Nick Weiler-Babb. The redshirt junior guard tallies 12.2 ppg, 7.2 apg and 7.2 rpg in a whopping 37.8 minutes a game.
Tennessee's Hoops History & Iowa
The Volunteers have played just twice previously in the state of Iowa, with both games coming at the 1949 Corn Bowl in Des Moines. UT defeated Utah State (66-62 on December 29th, 1949) and Drake (64-57 on December 20th, 1949) to win the tournament championship.
Tennessee has never had a men's basketball letterman from the state of Iowa.
Justin Albrecht, who lettered at UT from 2002-04, was a Nebraska native who transferred from Iowa Western Community College in Council Bluffs, Iowa.
Last Meeting with Iowa State
Under the direction of legendary head coach Ray Mears, Tennessee defeated Iowa State, 81-76, at the Fiesta Classic in Tempe, Arizona, on December 3rd, 1977.
The Cyclones out-shot the Volunteers .500 to .435, and also enjoyed a 43-32 edge in rebounding. The teams played to a 55-55 deadlock at the half, but five Vols scored in double figures to propel Tennessee to victory.
Tennessee was led by forward Reggie Johnson, who played all 40 minutes and scored a team-high 19 points to go along with six rebounds and two blocks. Johnson went on to earn All-American honors and win an NBA Championship with the Philadelphia 76ers in 1983.
Current Vol Network radio analyst Bert Bertelkamp scored 17 points in 37 minutes of action for UT.
Other top scorers for Tennessee were forward Terry Crosby (12 points), center Chuck Threeths (12 points) and guard Bob Lowry (10 points).
Vols forward Kevin Nash—who went on to gain fame as WWE Hall of Fame wrestler "Diesel" and appear in major motion pictures such as The Longest Yard, Magic Mike and Magic Mike XXL—totaled four points, five rebounds, one block and a steal off the bench in the win.
Iowa State was led by starting forward Andrew Parker (game-high 29 points) and Bob Fowler (16).
Big 12/SEC Challenge History
The Big 12/SEC Challenge is in its fifth year. Tennessee is 2-1 in the event, as the Vols did not take part in the inaugural challenge.
Through four years, the SEC trails the challenge, 15-25. Last season, UT posted a 70-58 home win over Kansas State (1/28/17).
Tennessee's all-time record against current members of the Big 12 stands at 12-17. Second-year UT head coach Rick Barnes—who spent 17 seasons coaching in the Big 12 before transitioning to Knoxville prior to last season—owns a 158-94 record against current Big 12 teams and is 15-9 in his career against Iowa State.
Saturday, January 27th is a common bye date in conference play for both leagues. Teams from each conference will host five challenge games.
Vols Shine in Non-Conference
Tennessee owned its best record (by winning-percentage) entering SEC play since a 12-2 start to the 2009-10 season, a campaign in which the Vols advanced to the Elite Eight.
This contest at Iowa State is Tennessee's final non-conference game of the regular season.

SEASON PRE-CONF RECORD WIN %
2017-18 9-2 .818
2016-17 7-5 .583
2015-16 7-5 .583
2014-15 8-4 .667
2013-14 9-4 .692
2012-13 8-4 .667
2011-12 7-7 .500
2010-11 10-4 .714
2009-10 12-2 .857
Suits & Sneakers Week
This year's Suits and Sneakers Awareness Week runs January 22nd-28th. Tennessee's staff is wearing sneakers for UT's games against Vanderbilt (W) and Iowa State.
Tennessee owns a 13-5 record in Coaches vs. Cancer "Suits and Sneakers" games, dating to the NABC/American Cancer Society initiative's launch in February 2004.
The Vols are 9-2 at home and 4-3 on the road when the coaching staff breaks out its fresh kicks.
The Coaches vs. Cancer mission is to increase cancer awareness and promote healthy living among students, faculty, school staff, fans and the community at large, through year-round awareness efforts, fundraising activities, and advocacy programs.
Tennessee has Matched Last Season's Road Wins Total
With four true road wins in only six tries this season, Tennessee has already matched its total for true road wins from a season ago.
The Vols have logged road wins at Georgia Tech, Wake Forest, Vanderbilt and South Carolina. Tennessee also has neutral-site wins over Purdue and NC State.
It looks to be a positive trend for the Vols under head coach Rick Barnes. In his first season at UT, the Big Orange won just two true road games. Last year, they won four, and they have six more opportunities to best that total this season.
"Good" Losses
All five teams who have defeated Tennessee this season occupy a top-50 spot in the latest NCAA RPI, and three of those teams— Villanova (3), North Carolina (5) and Auburn (7)—own a top-10 RPI.
Those five teams, which also include Arkansas and Missouri, own a combined record of 80-21 (.792).
Finally, three of those five squads are ranked in this week's AP top-25 poll: No. 1 Villanova, No. 10 North Carolina, No. 19 Auburn
Trending Now
In SEC play, Tennessee leads the league in assists per game (14.6) and rebounding defense (33.0 rapg) while ranking second in field-goal percentage (.456) and third in scoring offense (76.5), scoring margin (+3.5) and free-throw percentage (.773).
In last Saturday's road win at South Carolina (who was 7-1 at home entering that game), Tennessee posted a season-best field-goal percentage of .575 while attempting a season-low 40 field goals.
Sophomore guard Lamonté Turner has made 17 consecutive free throws dating to Tennessee's January 6th win over Kentucky. In SEC play, his .944 free-throw percentage (34-of-36) ranks second in the league. His .907 overall free-throw percentage ranks third in the SEC and 13th nationally.
Junior forward Kyle Alexander has 11 blocks over UT's last four games.