Clarksville-Montgomery County annual Memorial Day Ceremony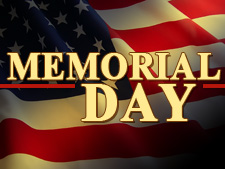 Clarksville, TN – Clarksville-Montgomery County hosted its annual Memorial Day Ceremony at William O. Beach Civic Hall, Monday, with Guest Speaker Major (Ret,) Bill Summers, U.S. Air Force.
Hundreds of people filled the room to honor America's fallen soldiers, both known and unknown, as local leaders took turns at the podium sharing their thoughts on the meaning of the heroic sacrifice so many have made for this country, and the impact that sacrifice has had on us all.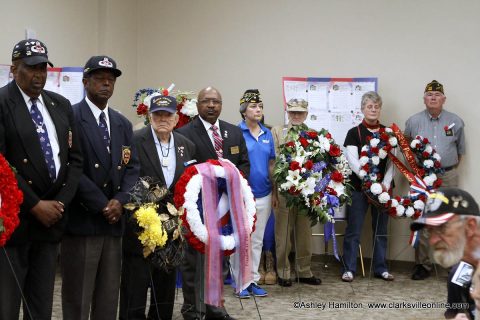 As people filed in to the room, they heard the voices of Stella McKnight and the Clarksville High School Carnival and Encore Choirs.
Director Frank Mir, Montgomery County Veterans Service Organization/VTC began the service with welcoming remarks. He also introduced several community leaders and dignitaries to the crowd.
The 101st Airborne Division Honor Guard performed the posting of colors, and then McKnight along with the CHS Choirs sang the national anthem.
Pastor Emanuel Azan of Kingdom Outreach International Ministry delivered the invocation, Montgomery County Mayor Jim Durrett gave opening remarks, and Clarksville Mayor Kim McMillan followed with words of appreciation.
McMillan touched on the history of Memorial Day, (Originally Decoration Day) which began in May of 1868, only three years after the Civil War ended. The head of an organization of Union veterans – The Grand Army of the Republic (GAR) – established Decoration Day as a time for the nation to decorate the graves of the war dead with flowers.
Maj. Gen. John A. Logan declared that Decoration Day should be observed on May 30th the first large observance was held that year at Arlington National Cemetery, where small American flags were placed on each grave, a tradition still honored today.
As Bill Summers took the podium, he spoke briefly about his approach to this year's Guest Speaker responsibilities. Deciding, he said, that his best course of action would be to use the words of some of the fallen soldiers themselves.
The lights were dimmed, and pictures were projected onto the screens at the front of the room. Summers then began to read letters from five of America's fallen. The first soldier fought and died during the Civil War, the last letter he read was from a soldier who was recently killed in Afghanistan.
Many in the audience were brought to tears as the letters were read. When the lights came back up, Summers talked about the common thread among all those soldiers throughout history. The selflessness of their sacrifice, echoed in their final thoughts, which were not of themselves, but of their families.
Monday's ceremony closed after the traditional Laying of the Wreaths by different Veterans Service Organizations, a benediction by Pastor Azan, closing remarks from Frank Mir, and the playing of Taps by the 101st Airborne Division Band Bugler.
Photo Gallery