#5 Tennessee Vols (23-2 | 11-1 SEC) vs. Vanderbilt (9-16 | 0-12 SEC)
Tuesday, February 19th, 2019 | 6:01pm CT
Knoxville, TN | Thompson-Boling Arena | TV: ESPN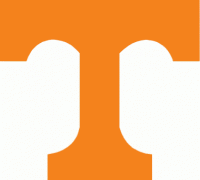 Knoxville, TN – Coming off its first loss in SEC play, the fifth-ranked Tennessee Vols will look to bounce back against in-state rival Vanderbilt Tuesday night at Thompson-Boling Arena.
The game will tip at 6:00pm CT and will be televised on ESPN and can also be viewed online through WatchESPN. Fans can listen live on their local Vol Network affiliate to hear Bob Kesling and Bert Bertelkamp describing the action. Tickets for the game are still available at AllVols.com.
The game has been tabbed as Donate Life Night. "The goal for Donate Life Night is to encourage Tennessee fans to take action and register as donors," said Tennessee Assistant Athletics Director Tom Satkowiak, who underwent an 11-hour liver transplant surgery in October.
Fans who attend Tuesday's game and use their mobile device to register as an organ or tissue donor from 4:30pm CT (5:30pm ET) through the end of the game will be invited onto the court to take a group photo with Tennessee head coach Rick Barnes following his postgame Vol Network radio interview.
New registrants will be asked to show their registration confirmation email in order to access the court for the photograph.
The Vols (23-2, 11-1 SEC) are coming off their first loss since November, falling to No. 5 Kentucky, 86-69, in Rupp Arena Saturday. Now, UT has to turn its focus towards the Commodores, who have won three of the last four matchups in Knoxville.
In the first meeting, Grant Williams exploded for 43 points against VU to carry the Big Orange to an overtime win. The performance garnered national recognition for the junior forward.
Vanderbilt (9-16, 0-12 SEC) is still searching for its first win in conference play. Despite its league record, Bryce Drew's team does boast wins against Arizona State and USC and has given several teams, including the Vols, close calls. The freshmen duo of Simisola Shittu (11.5 ppg, 6.8 rpg, 2.1 apg, 0.7 bpg) and Aaron Nesmith (11.4 ppg, 46 3FG) have been two of the team's best players this year.
The Series
Tennessee leads the all-time series with Vanderbilt, 121-75, dating to 1922. This is the 197th meeting.
The Vols have a 71-20 edge when the series is played in Knoxville.
Tennessee has won five of the last six meetings in this series.
A Win Would
Stretch the Vols' home win streak to 24 games, dating to last season.
Make Tennessee 9-0 in regular-season SEC rematch games dating to the start of last season.
Improve Tennessee's record on Tuesdays to 7-0 this season.
Help Tennessee avoid back-to-back losses, which it hasn't experienced since the first two games of SEC play last season.
Storylines
Tuesday's game is Donate Life Night at Thompson-Boling Arena, with a goal of encouraging fans to become registered organ and tissue donors.
Junior forward Grant Williams averages 24.2 points and 7.4 rebounds in five previous games against Vanderbilt.
In UT's last three games against Vanderbilt (all wins), point guard Jordan Bone has 12 assists and zero turnovers in 74 minutes.
The Vols have shot 50 percent or better 16 times this season and rank second in the country with a .510 field-goal percentage.
In SEC games, Tennessee averages a league-best 10.4 turnovers per game.
About the Vanderbilt Commodores
Vanderbilt (9-16, 0-12 SEC) is still searching for its first win in conference play. Despite its league record, Bryce Drew's team does boast wins against Arizona State and USC and has given several teams, including the Vols, close calls.
Freshman forward Simisola Shittu was a five-star prospect coming out of high school and has performed like it since arriving on campus. He leads Vanderbilt in rebounding (6.8 rpg) while ranking second in scoring (11.5 ppg), assists (2.1 apg) and blocks (0.7 bpg). He has three 20-point games this season and is shooting 48 percent from the field.
At the beginning of the year, the Commodores had one of the best backcourt duos in the country in five-star freshman Darius Garland and sophomore guard Saben Lee. Unfortunately, Garland, who was averaging 16 points per game, went down with an injury early in the season and withdrew from school. Lee (13.1 ppg, 3.8 apg, 1.0 spg) has stepped up in Garland's absence to pace VU in scoring and assists.
Vanderbilt also has a trio of sharpshooters that can hit from deep in Matt Ryan (55 3-pointers), Aaron Nesmith (46) and Joe Toye (33), accounting for 71 percent of VU's total 3-pointers for the season. If they have the hot hand early, it could open up the paint for Shittu and create options for the Commodores.
Nesmith (11.4 ppg) is a player to keep an eye on in this game. The freshman forward has been playing very well recently, dropping four 20-point games in the last nine contests. Last week, he dropped a career-high 26 points against Florida and then followed that up by scoring 24 points against Auburn.
Tennessee Vols Last Meeting vs. Vanderbilt
National Player of the Year candidate Grant Williams posted one of the most dominant performances in program history to lift No. 1 Tennessee to an 88-83 victory in overtime against Vanderbilt in Memorial Gym on January 23rd, 2019.
Tennessee trailed by five, 76-71, with 1:22 remaining in regulation.
Williams finished with a career-high 43 points and also tallied eight rebounds, four blocks, two assists and a key steal to carry the Vols to their 13th-consecutive win. It was the most points scored in a game by a Vol since all-time leading scorer Allan Houston also dropped 43 against LSU on February 10th, 1990. Williams' effort also tied for the fifth-most points in a single game in school history.
The junior forward was 10-of-15 from the field and a program-record 23-of-23 from the free-throw line. That mark broke the Tennessee records for most free throws in a game and consecutive free throws in a single game, surpassing Bill Justus' 22 total makes and 18 consecutive free throw makes vs. Ohio on March 17th, 1969.
Tennessee rallied late in the second half, going on a 6-0 run during the final 1:22 of play. A jumper in the lane by Admiral Schofield with 38 seconds left tied things up at 76-76. UT got the final shot off with just under 3.3 seconds left in regulation, but it was blocked to send the game to overtime.
Williams was 8-of-10 from the field and 19-of-19 from the free-throw line for 38 points in the second half and overtime. He had 10 of UT's 12 points in overtime to outscore the Commodores.
The other two overtime points came from a pair of free throws by Jordan Bone with five seconds remaining to put the game away. The Nashville native finished with 14 points and seven assists in the victory.
Memorable Tennessee Performances Against Vanderbilt
Grant Williams erupted for a record-setting performance as the No. 1-ranked Volunteers held off Vanderbilt, 88-83, in overtime in Nashville on January 23rd, 2019. Williams finished with a career-high 43 points and also tallied eight rebounds, four blocks, two assists and a steal. The junior forward was 10-of-15 from the field and a program-record 23-of-23 from the free-throw line.
Josh Richardson (now a starter for the Miami Heat) helped the Vols rally from two separate double-digit deficits in the second half by scoring 15 of his game-high 22 points in the final stanza to lift Tennessee to a 67-61 comeback win over Vanderbilt in the 2015 SEC Tournament in Nashville on March 12th, 2015. In what was the second-to-last game of his career, Richardson also led all players with three steals and was a perfect 6-for-6 from the free-throw line.
Dyron Nix (17 points, 18 rebounds) and Doug Roth (10 points, 10 rebounds) recorded double-doubles and Tennessee beat Vanderbilt 79-69 in overtime in Stokely Athletics Center February 4th, 1987, in Knoxville.
Dick Johnston made six free throws in double-overtime to lift UT to a 77-72 win over the Dores in Nashville on February 2nd, 1970. Jimmy England led the charge with 27 points, and Bobby Croft had an 18-16 double-double.
Danny Schultz holds UT's single-game scoring record against Vanderbilt, as he dropped 35 points on the Dores on February 15th, 1964, in Nashville.
Tennessee All-Century Team member Paul "Lefty" Walther (1948-49) never lost to Vanderbilt during his career as a Vol. The Covington, Kentucky, native helped lead Tennessee to a 4-0 record over the Dores, beating Vandy by an average of 9.8 points.
Tennessee Vols Successful On In-State Circuit
Tennessee has won its last six games against in-state opponents and is 12-4 vs. in-state foes under coach Rick Barnes. Those 12 wins include triumphs over ETSU (twice), Tennessee State, Vanderbilt (four times), Tennessee Tech (twice), Lipscomb (twice) and Memphis.
Tennessee Vols Trio On Target
In SEC play, three Tennessee players rank among the top 10 in the conference in field-goal percentage. Grant Williams ranks second (.569), Jordan Bowden ranks fourth (.533) and Admiral Schofield ranks seventh (.465).
Tennessee Vols Make For A Hot Ticket
Tennessee's seven true road games this season have drawn an average of 15,233 fans, which comes out to an average capacity of 94.4 percent. Games at Memphis, Florida, Vanderbilt, South Carolina and Kentucky were at or above capacity.