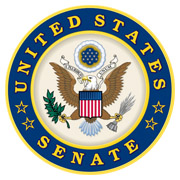 Washington, D.C. – This week, I focused my energy on the work we're doing in the Senate to provide for our military, and our veterans.
Service men and women face increasingly sophisticated and lethal threats, and I'm leading the charge to ensure they are given the tools they need to fight the good fight overseas, and are taken care of when they return home.
Protecting Freedom For Our Next Generation
On Tuesday, I spoke on the Senate floor and told my colleagues that as we consider the National Defense Authorization Act (NDAA), we must recognize that our nation is faced with new, sophisticated threats. We must be prepared for both traditional as well as new emerging types of warfare.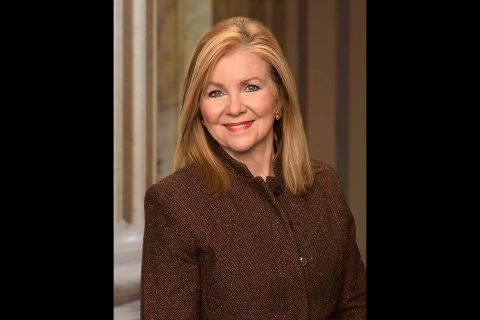 The 2020 NDAA will do just that by:
Advancing an international order that supports U.S. security, countering threats from Russia, China, Iran, and North Korea
Restoring our combat advantage by modernizing our nuclear triad, investing in cybersecurity, and establishing a Space Force
Building a more efficient, effective Pentagon by supporting innovation and improving oversight
Providing the first pay raise for our troops in a decade, including those at Fort Campbell, Arnold Air Force Base, and the Naval Support Activity Mid-South in Millington
The NDAA is one of the most critical pieces of legislation for the Senate Armed Services Committee. It determines America's defense spending priorities and sets funding levels for our military. Investing in our military infrastructure to ensure we are ready to deter threats and protect our national security is a key priority of mine.
Stay tuned, because next week the real work begins on passing the 2020 NDAA.
Providing Tennessee Veterans With The Care They Deserve
The truth is that our veterans have been neglected for far too long. Thankfully, they will soon get the attention and care they deserve. On the Veterans' Affairs Committee, we have been working on the implementation of the VA MISSION Act to update our veterans' health care system.
On Thursday, I took time to speak on the Senate floor about the VA MISSION Act and a particularly important provision — the new Community Care Program.
This program adopted successful elements of the Veteran's Choice Program, combining seven different programs into a single, simpler system. It will expand veterans' ability to seek care close to home, and even allows access to walk-in community clinics.
Something I believe will make a big difference is removing barriers that prevented healthcare professionals from offering telemedicine. This is particularly important to the many Tennesseans who live in rural areas. You can read more about this important legislation here.
Working To Eliminate Breast Cancer
Breast cancer is far too common a disease. One out of eight women will develop some form of breast cancer during her life. The sad truth is that most of us know firsthand how devastating it can be for our families and loved ones.
This is why Senator Dianne Feinstein (D-Calif.) and I introduced the Protecting Access to Lifesaving Screenings (PALS) Act of 2019. It will postpone recommendations which would have limited access to breast cancer screening for women in their 40s. You can read more here.
The Government Works For You!
Poor-performing federal workers need to be held accountable, not protected by red tape.This week, I cosponsored the MERIT Act because we need greater efficiency in our government workers. Federal government workers need to be held to the same standards as the taxpayers who they work for!
Setting The Bar: The Senate Confirms 123 Judges
More good news on Judges! This week, the Senate voted to confirm more of President Trump's judicial nominees to the bench. At an event on Thursday, I was happy to share with my friends at the Federalist Society about the success we have had on the Judiciary Committee in pushing through President Trump's judicial nominees. Majority Leader Mitch McConnell has changed the Senate rules, allowing more judicial nominees to be confirmed in a shorter period of time.
I know confirming strict constitutionalist judges is incredibly important to Tennesseans, and I will continue to support that effort.
Keeping An Eye On The Situation In Iran
On Wednesday, I had the chance to speak with Fox News Radio's Guy Benson after I attended the classified briefing on Iran. It is clear that Iran continues to be a bad actor but we must focus on our diplomatic options. I am confident in Secretary of State Mike Pompeo and I know he is a skilled diplomat with a military background.
You can listen to my full interview on The Guy Benson Show here.
ICYMI: My Op-Ed In the Times Free Press
Over the past decade, I have made several trips to the southern border to monitor the ongoing humanitarian crisis. But nothing could have prepared me for what I saw during a visit earlier this month. Read more about what I learned on my recent trip in the Times Free Press this week.
Marsha Roundup
Camp Marshie!
Being a mom and a grandma is the most important job I will ever have. That is why this week was so special to me. My two grandchildren, Jack and Chase, spent the week with me in D.C.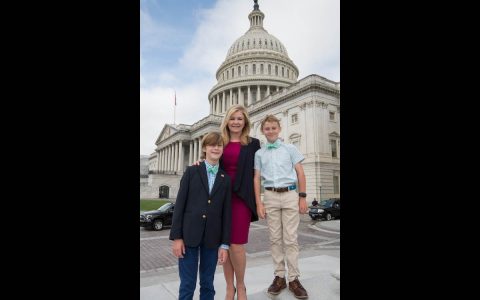 Congratulations Dr. Art Laffer
Congratulations to my dear friend Dr. Art Laffer on receiving the Presidential Medal of Freedom from President Donald J. Trump on Wednesday! Art, who served on President Reagan's Economic Policy Advisory Board, is considered the father of supply-side economics. I was honored to join him in celebrating this achievement. Our state is lucky to call him a Tennessean.
Tennessee Tuesday
Tuesdays are my favorite day of the week. I always enjoy getting the chance to meet with the many Tennesseans visiting our nation's Capitol. Thank you for sharing a portion of your trip with Senator Alexander and me!
Want to stop by next time you are in Washington? Call our D.C. office at (202) 224-3344 to sign up for Tennessee Tuesday.
Congressional Award Winners
Straight from the Volunteer State: this year's Tennessee Congressional Award winners have completed over 900 hours of combined community service! Great to see these Volunteers in action.
Stay in Touch
As a reminder, you can reach any of my six offices in Tennessee to share a concern or request assistance with a federal agency. The phone number for my Washington D.C. office is 202.224.3344, the same number previously used by Senators Bob Corker and Bill Frist.
Be sure to follow my work on behalf of Tennesseans on social media:
Facebook: facebook.com/marshablackburn
Twitter: @MarshaBlackburn
Instagram: @MarshaBlackburn
My Best,

Marsha