Tennessee (10-6 | 2-2 SEC) at Vanderbilt (8-8 | 0-3 SEC)
Saturday, January 18th, 2020 | 5:01pm CT / 6:01pm ET
Nashville, TN | Memorial Gymnasium | TV: SEC Network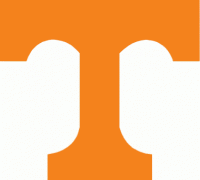 Nashville, TN – The Tennessee Vols men's basketball team hits the road for the second time this week, when it takes on Vanderbilt on Saturday night in Nashville. Tipoff is slated for 5:00pm CT on SEC Network.
Saturday's game is available on SEC Network, online through WatchESPN, which can be accessed at espn.com/watch and on any mobile device through the ESPN App. Kevin Fitzgerald and Dane Bradshaw will have the call.
Fans can also listen in on their local Vol Network affiliate to hear Bob Kesling and Bert Bertlekamp describing the action.
Last time out the Vols fell in their second road contest of SEC action, falling to Georgia, 80-63, on Wednesday night in Athens, GA. Senior Jordan Bowden paced the scoring for UT, finishing with 12 points on 5-of-12 shooting from the field.
Junior Yves Pons was effective on the glass all evening, pulling in a game-high eight rebounds, while also scoring eight points. Freshman Josiah-Jordan James was also effective, knocking down three of his six attempts from 3-point range, finishing with 11 points.
.A win would give the Vols their fourth consecutive victory inside Memorial Gym and would leave head coach Rick Barnes just one win shy of 100 victories on Rocky Top. A win would also be UT's fifth straight triumph over Vanderbilt dating to 2018.
Up next, Tennessee returns home to take on Ole Miss inside Thompson-Boling Arena on Tuesday night. The opening tap is set for 8:00pm CT and the contest can be seen on SEC Network.
The Series
Tennessee leads the all-time series with Vanderbilt, 122-75, dating to 1922. This is the 198th meeting.
The 'Dores have a 54-42 edge when the series is played in Nashville, but the Vols have won three straight in Memorial Gym.
Tennessee has won six of the last seven meetings in this series, including each of the last four.
These teams will meet again in Knoxville on February 18th.
A Win Would
Leave Rick Barnes just one win shy of recording his 100th victory as Tennessee's head coach.
Extend UT's win streak over Vanderbilt to five games.
Give the Vols a 13-3 all-time record when VFL Dane Bradshaw is on the call as the TV analyst.
Storylines
Just 181 miles separate UT's Thompson-Boling Arena and Vanderbilt's Memorial Gymnasium.
Vols freshman Josiah-Jordan James and injured Vanderbilt guard Aaron Nesmith were AAU and high school varsity teammates for four years at Porter-Gaud School in their hometown of Charleston, South Carolina.
After being inactive for the first 15 games of the season, redshirt freshman forward Uroš Plavšic was granted immediate eligibility by the NCAA on January 14th. He scored five points off the bench in his debut Wednesday at Georgia.
Josiah-Jordan James (.579) and Santiago Vescovi (.500) rank second and fourth, respectively, in the SEC in 3-point percentage during league play. That duo's 3-point makes account for 26 percent of Tennessee's total scoring during SEC play.
Layup Lines
Tennessee's 9.0 3-point makes per game during SEC play lead the league. Through four conference games, 42.9 percent of UT's total scoring comes from beyond the arc.
Junior forward Yves Pons has blocked at least one shot in every game this season and ranks second in the SEC and 25th nationally with 2.6 bpg.
Pons is tied as the SEC leader with 3.3 bpg during league play.
Tennessee ranks second in the SEC and 19th nationally in scoring defense, allowing only 60.6 ppg.
Junior John Fulkerson is shooting a team-best .663 from the field while averaging a career-best 11.1 points per game this season.
Fifth-year senior and preseason All-SEC guard Lamonte Turner announced on December 21st that he will no longer suit up for the Vols due to thoracic outlet syndrome. The Vols are 2-3 without him.
About The Vanderbilt Commodores

Vanderbilt is coming off its third consecutive loss to begin SEC play, as the Commodores lost to Arkansas, 75-55, Wednesday night in Fayetteville, AR.
First-year head coach Jerry Stackhouse looks to lead the Commodores back to their winning ways in 2019-20 after Vanderbilt finished winless in conference action last year. The 2017 NBA G-League coach of the year brings a host of experience and past NBA playing success to Nashville.
The Commodores are without the SEC's leading scorer, Aaron Nesmith, for the remainder of the season. Before getting hurt, Nesmith was averaging 23.0 points and 4.9 rebounds per game.
In Nesmith's absence, roles have increased for junior guard Saben Lee and freshman forward Dylan Disu.
Lee has already been a force for the Commodores. Primarily coming off the bench, he ranks second on the team in scoring (15.8 ppg) and first in assists (5.1 apg) and steals (1.4 spg). Lee also ranks 10th in the SEC in scoring during league play, averaging 16.0 ppg during VU's three SEC contests.
Disu has been huge on the glass and the defensive side of the floor, averaging a team-best 5.7 rpg while leading Vandy in blocks (1.0 bpg) and ranking second in steals (1.1 spg).
Vanderbilt is a private research university, founded in 1873. The school is named in honor of New York shipping and rail magnate Cornelius Vanderbilt, who provided the university with its initial $1 million dollar endowment. Vanderbilt believed his gift and the greater work of the university would help to heal the sectional wounds inflicted by the Civil War.
Tennessee Vols Last Game Against Vanderbilt
No. 5 Tennessee extended its winning streak in Thompson-Boling Arena to 24 games by defeating the Vanderbilt Commodores, 58-46, on February 19th, 2019.
The win helped Tennessee secure the season sweep over Vanderbilt.
The Vols held the Commodores to their lowest scoring output of the season, limiting them to just 32 percent shooting from the field. Clevon Brown was the only Vanderbilt player to shoot better than 50 percent from the field, and he finished with just two points on 1-of-2 shooting.
After holding a nine-point edge at half, Tennessee continued to harass Vanderbilt defensively. UT limited the Commodores to just 23.5 percent shooting (8-of-34) in the second half.
Offensively, All-American forward Grant Williams led the way with his sixth double-double of the season, posting a game-high 14 points and 11 rebounds.
Eight of Williams' 11 boards came in the second half, including a key offensive rebound with 1:51 on the clock, helping Tennessee salt away the victory.
All-SEC wing Admiral Schofield helped close out the victory, as 10 of his 12 points came in the second half, including a pair of 3-pointers.
Reigning Co-SEC Player of the Week Lamonte Turner finished with 12 points, five rebounds and four assists, while All-SEC guard Jordan Bone posted a team-high six assists to go along with nine points.
Memorable Vol Performances Against Vanderbilt
Grant Williams (now with the Boston Celtics) erupted for a record-setting performance as the No. 1-ranked Volunteers held off Vanderbilt, 88-83, in overtime in Nashville on January 23rd, 2019.
Williams finished with a career-high 43 points and also tallied eight rebounds, four blocks, two assists and a steal. The junior forward was 10-of-15 from the field and a program-record 23-of-23 from the free-throw line.
Josh Richardson (now a starter for the Philadelphia 76ers) helped the Vols rally from two separate double-digit deficits in the second half by scoring 15 of his game-high 22 points in the final stanza to lift Tennessee to a 67-61 comeback win over Vanderbilt in the 2015 SEC Tournament in Nashville on March 12th, 2015. In what was the second-to-last game of his career, Richardson also led all players with three steals and was a perfect 6-for-6 from the free-throw line.
Dyron Nix (17 points, 18 rebounds) and Doug Roth (10 points, 10 rebounds) recorded double-doubles and Tennessee beat Vanderbilt 79-69 in overtime in Stokely Athletics Center February 4th, 1987, in Knoxville.
Dick Johnston made six free throws in double overtime to lift UT to a 77-72 win over the Dores in Nashville on February 2nd, 1970. Jimmy England led the charge with 27 points, and Bobby Croft had an 18-16 double-double.
Danny Schultz holds UT's single-game scoring record against Vanderbilt, as he dropped 35 points on the Dores on February 15th, 1964, in Nashville.
Tennessee All-Century Team member Paul "Lefty" Walther (1948-49) never lost to Vanderbilt during his career as a Vol. The Covington, Kentucky, native helped lead Tennessee to a 4-0 record over the Dores, beating Vandy by an average of 9.8 points.
Vols Successful On The In-State Circuit
Tennessee has won eight of its last nine games against in-state opponents and is 15-5 vs. in-state foes under coach Rick Barnes.
Those 15 wins include triumphs over Chattanooga, ETSU (twice), Lipscomb (twice), Memphis, Tennessee State, Tennessee Tech (twice) and Vanderbilt (six times).
So Many Roster Moves
The biggest storyline of the first half of Tennessee's season was the unusual abundance of roster moves the team had to work through. A timeline follows…
Preseason – The Vols received word that transfer big man Uroš Plavšic's waiver for immediate eligibility was denied; it was also denied on appeal shortly thereafter.
November 20th – It was announced that redshirt sophomore forward Zach Kent decided to step away from the program indefinitely.
December 11th – Kent entered the NCAA Transfer Portal (he has since transferred to Delaware State).
December 21st – Fifth-year guard Lamonte Turner announced that he was ending his UT playing career immediately due to thoracic outlet syndrome.
December 28th – 18-year-old, Uruguayan guard Santiago Vescovi arrived in Knoxville and joined the team. He started in his college debut seven days later.
January 14th – The NCAA's Committee for Legislative Relief informed UT that Plavšic's final appeal resulted in a reversal of the NCAA's initial decision. Plavsic became eligible to compete immediately (after being forced to sit out the team's first 15 games).
Pons Riding Block Streak
Yves Pons, the SEC's second-leading shot-blocker, has blocked at least one shot in every game this season.
His streak of 16 straight games with at least one block is the longest such streak by a Vol since C.J. Black put together an 18-game streak from January 10th, 1998, through November 5th, 1998 (spanning parts of two seasons).
Pons has blocked three or more shots in eight games this season, highlighted by a program-record-tying six-block effort against Jacksonville State on December 21st.
Turnover Woes Unusual
At the midway point of the season, this is the most turnover-prone team of Rick Barnes' tenure at Tennessee.
These Vols average 14.1 turnovers per game (16.0 in SEC play). Tennessee's previous high under Barnes was the 2016-17 squad, which averaged 12.5 tpg. It's the highest average for any Barnes team since his 2012-13 Texas squad averaged 14.8 tpg.
Upperclassmen are responsible for 55.1 percent of those turnovers (28.9 percent by seniors and 26.2 percent by juniors).
Freshmen have committed the remaining 44.4 percent of the team's turnovers.
To add some context, upperclassmen account for 65.6 of the team's total minutes played. Freshmen own 33.9 percent of the team's minutes.