#23/23 Tennessee (15-4 | 5-1 SEC) vs. LSU (14-4 | 4-2 SEC)
Sunday, January 26th, 2020 | 12:02pm CT
Knoxville, TN | Thompson-Boling Arena | SEC Network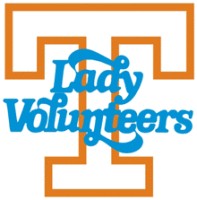 Knoxville, TN – No. 23/23 Tennessee Lady Vols basketball team (15-4, 5-1 SEC) is back at Thompson-Boling Arena on Sunday for the annual "We Back Pat" game. The Lady Vols welcome #RV/RV LSU (14-4, 4-2 SEC) to Rocky Top for a 12:02pm CT contest.
The Lady Vols are currently tied for second place in the league standings with Mississippi State at 5-2. South Carolina is in the catbird's seat with a 6-0 league mark.
LSU, meanwhile, is tied for third along with Kentucky and Texas A&M at 4-2.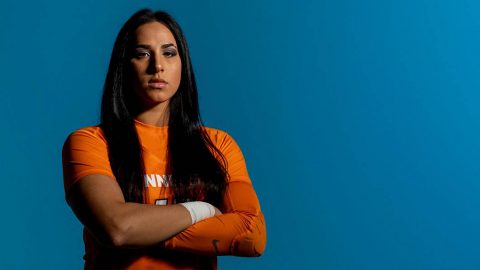 Details About "We Back Pat" Week
"We Back Pat" Week is celebrated by all 14 teams in the SEC, and many other basketball programs around the world take time to observe the occasion as well. The initiative, which utilizes promotional public address announcements, video endorsements and television exposure to share a very important message, focuses on raising awareness of Alzheimer's disease and The Pat Summitt Foundation's role in fighting it.
Fans are encouraged to wear a "We Back Pat" shirt to the Tennessee-LSU game.
Orange and purple shakers, courtesy of the Pat Summitt Foundation, will be available for fans while supplies last.
There will be check presentations from various events and organizations to the Pat Summitt Foundation prior to the LSU game and one from the Pat Summitt Foundation to the Pat Summitt Clinic at UT Medical Center during the first quarter of the contest.
Broadcast Information
Sunday's game will be televised by the SEC Network with Courtney Lyle (PxP) and Carolyn Peck (Analyst) handling the call.
The contest also can be heard on Lady Vol Network radio stations and by audio stream, with Mickey Dearstone calling the action for the 21st season and Bobby Rader serving as the studio host.
A link to the live audio stream can be found on each game's Hoops Central page or the Lady Vol schedule on UTSports.com.
For a list of Lady Vol Network affiliates, please click on the Fans tab at the top of UTSports.com, select Vol Network and then click on Vol Network Affiliates in the black bar at the top of the page.
Air time for games on the Lady Vol Radio Network generally occurs 30 minutes prior to tip-off.
SECN+ games are online broadcasts and are available only on WatchESPN via computers, smartphones and tablets.
All of the games included in the ESPN package (ESPN, ESPN2, ESPNU) and the SEC Network will be available through WatchESPN, accessible online at WatchESPN.com, on smartphones and tablets via the WatchESPN app, and streamed on televisions through Amazon Fire TV, Apple TV, Chromecast, Roku, Xbox 360 or Xbox One to fans who receive their video subscription from an affiliated provider.
Game Promotions/ Information
Gates open at 11:00am CT on Sunday. Tickets start at just $10.00. Purchase yours today at AllVols.com.
There is free parking & shuttle service available from UT's Ag Campus. Shuttles begin two hours prior to tipoff.
Enjoy the pregame Kids' Corner at Gate F. It opens one hour prior to tip-off. Meet and take pictures with everyone's favorite mascot, Smokey X! More fun includes: free face painting, the Big Orange prize wheel, visits from cheerleaders, crafts and more.
Want to be the Jr.Vol of the Game? Sign up for the Jr.Vol Club today and get the chance to see yourself on the video board. Members also receive free Jr.Vol swag, tickets to games for all sports and exclusive Jr.Vol events.
There will be postgame lay-ups on Sunday. Kids 12 and younger can shoot a lay-up on the court after the game.
Come High-Five the Lady Vols. Kids 12 & younger can pick up a wristband at the Fan HQ table on the concourse to participate in the pregame High-Five Tunnel. Wristbands are limited. To purchase discounted group tickets and reserve wristbands for your team, call 865.946.7000.
Upcoming: Join the Lady Vols for the fourth annual StrongHer TogetHer event! The $15.00 package includes one ticket to the Lady Vol vs. Mississippi State game on February 6th, a StrongHer TogetHer t-shirt, a $5.00 concession voucher for the game, a definite dozen puzzle and access to a pre-game event at the Women's Basketball Hall of Fame, which includes an autograph session with different female student-athletes.
You can be a part of the Lady Vols' electric introductions. Make sure to download our light show app courtesy of Coca Cola. The "Hoops Hype" app is available free of charge from the Apple Store or the Google Play Store.
Recent Schedule Has Been Unkind
Sunday's contest will be Tennessee's third game in seven days, and the Lady Vols have navigated it while the opposition had extra rest and preparation time in each case.
Tennessee plays LSU, which has been idle since last Sunday's win vs. Kentucky, 65-59. The Lady Vols, meanwhile, played at No. 3/5 UConn on Thursday night, losing 60-45.
The Lady Vols played UConn after hosting Alabama on Monday night in a game that went down to the wire (UT, 65-63). UConn, meanwhile, had played on Sunday and had an extra day of prep for Tennessee.
To start the week off, Tennessee played Alabama on Monday after beating Florida in Gainesville on Thursday, while Alabama came into Knoxville with the same advantage as LSU, a seven-day period before locking horns with the Lady Vols.
The upcoming itinerary after Sunday isn't for the faint of heart, with UT traveling to Vanderbilt and No. 1/2 South Carolina, a visit from No. 9/9 Mississippi State, a trip to LSU (receiving votes), a home game vs. No. 15 Texas A&M and a trek to No. 21/20 Arkansas.
The Road Leading Up To This
Tennessee enters Sunday having won four of its last five and seven of its last nine.
UT has won four straight SEC games and is 3-0 in home league contests.
LSU is 3-2 over its last five but has earned wins in six of its last eight battles.
In three of its past four games, the Tigers have defeated ranked foes in No. 10 Texas A&M and No. 11 Kentucky and lost by only four to No. 10 Mississippi State.
No. 23 UT makes it three straight ranked foes for LSU.
Next Up For Tennessee Lady Vols

Tennessee embarks on a two-game road swing, playing at Vanderbilt on Thursday (8:00pm CT/SEC Network) and at No. 1/2 South Carolina on Sunday (12:00pm CT/ESPN2).
LSU, meanwhile, is at Florida on Thursday (4:00pm CT/SECN+) and home vs. Texas A&M on Sunday (2:00pm CT/SEC Network).
Recapping Tennessee Lady Vols Last Game
No. 23/25 Tennessee Lady Vols basketball team took a 31-28 lead into halftime but couldn't hang on, falling to No. 3/5 UConn in front of a crowd of 13,659 at the XL Center in Hartford on Thursday night, 60-45.
The game was the first time the two teams had met since January 6th, 2007, when Candace Parker led UT to a 70-64 victory in Hartford in a No. 4 vs. No. 5 match-up. The game was the first of a two-year Basketball Hall of Fame Revival Series, from which a portion of the proceeds benefit the Pat Summitt Foundation, the Naismith Memorial Basketball Hall of Fame and the Women's Basketball Hall of Fame.
Rennia Davis paced Tennessee (15-4, 5-1 SEC) with 16 points and eight rebounds, while sophomore Jazmine Massengill turned in 11 points, seven rebounds, five assists and three steals.
UConn (17-1, 7-0 ACC) was led by Crystal Dangerfield with 14 and Aubrey Griffin with 13.
Notes From The Last Game
Coming into the contest the Huskies were shooting .478 from the floor and .387 from behind the arc. Tennessee limited them to .315 percent overall shooting and .222 from 3-point range. UConn was also averaging 78.5 points per contest on the season, with the 60 points against UT standing as the third-fewest they've scored this season.
Rennia Davis' 16 points against UConn was the 18th double-digit performance of the season and the 64th of her career. She is currently fourth in the SEC in scoring, averaging 17.3 ppg.
Jazmine Massengill put up 11 points against UConn while dishing out a game-high five assists and snagging a season-high-tying three steals. It's the seventh game this season in which she's tallied five or more assists and the fourth time she's led the team in steals.
Defensive Improvement
The Lady Vols are allowing opponents only 31.1 percent shooting from the field (No. 2 NCAA) and have allowed only Stanford (42.6), Missouri (40.4) and Kentucky (40.0) to shoot better than 39 percent.
A year ago, UT allowed foes to shoot 41.5 from the field, which was 252nd in the country.
Eight opponents have failed to shoot 30 percent vs. Tennessee, including Ole Miss, which shot 18.5 percent on Jan. 9. That was the lowest percentage since January 8th, 2012, when Arkansas shot 18.2 percent.
The Lady Vols are giving up 55.2 points per game, which ranks No. 20 nationally and No. 1 in the SEC.
In 2018-19, UT allowed 69.1 ppg., which was 271st.
UT has allowed only two opponents to score 70 or more points this season: No. 1/1 Stanford (78) and No. 13/13 Kentucky (80).
UT held No. 3/5 UConn to only 60 points on its home court on January 23rd. The Huskies had entered the contest ranked No. 16 nationally with a 78.5 ppg. average.
UT-LSU Series Notes
UT enters the 66th meeting in the series with a 50-15 edge, including a 22-3 record in Knoxville, 15-8 slate in Baton Rouge and a 13-4 mark at neutral sites.
Tennessee has won 13 of the last 17 games, including both of last season's meetings.
The Lady Vols are 1-1 vs. LSU in overtime games. The last time the two teams went to OT was on March 1st, 1997. Tennessee won the game 100-99 to advance to the semifinals of the SEC Tournament.
The last time these programs met in the SEC Tournament was last season on March 7th, as the Lady Vols captured a 69-66 squeaker over LSU to clinch an NCAA Tournament bid.
Kellie Harper is 0-1 vs. LSU, falling to the Tigers on December 2nd, 2012, 81-73, when she was head coach at NC State.
Harper is 0-2 against Nikki Fargas-coached teams, with NC State losing to LSU and to a Fargas UCLA team (74-54) on March 21st, 2010.
At least one team has been ranked in this series in 63 of 65 games. Last year was the only season where neither program was ranked at the time they played.
About The LSU Tigers
The Tigers returned nine letterwinners, including four starters, from last season's team that finished 16-13 overall and 7-9 in SEC play (t8th).
LSU is led by junior guard Khayla Pointer and redshirt senior forward Ayana Mitchell, who average 14.6 and 14.4 points, respectively.
The Tigers are coached by Nikki (Caldwell) Fargas, who played at Tennessee (1991-94) and was a G.A. (1998-99) and assistant (2002-08) at Rocky Top.
LSU was picked to finish eighth by the media and sixth by the coaches in the SEC preseason polls.
Recapping LSU's Last Game
The LSU women's basketball team picked up its third win against a Top 15 opponent this season, defeating No. 11 Kentucky, 65-59, on January 19th. The win pushed the Tigers to 14-4 overall and 4-2 in the conference. Kentucky fell to 15-3, 4-2.
Junior Faustine Aifuwa posted her sixth career double-double with 10 points and 13 rebounds. Four other players totaled double-figure scoring, led by senior Ayana Mitchell with 15 points. Guards Khayla Pointer and Jaelyn Richard-Harris scored 12 and 11 points, respectively, while Jailin Cherry came off the bench for a season-high 13 points.
LSU had 20 turnovers, but shot 47.5 percent from the field and limited Kentucky to 23.3 percent shooting.
Tennessee Lady Vols Last Game Against LSU
Sophomore Rennia Davis scored 19 points to help rally eighth-seeded Tennessee to a 69-66 win over ninth-seeded LSU in the second round of the SEC Tournament on March 7th, 2019.
The Lady Vols outscored the Tigers, 41-31 in the second half, to overcome a 35-28 halftime deficit. UT also out-rebounded the Tigers, 31-28, and shot for a higher percentage, 49.1 to 47.4 percent.
LSU was led by Khayla Pointer, who had 21 points. Faustine Aifuwa and Ayana Mitchell had 16 each.
Last Time In Knoxville
Sophomore Rennia Davis tied her season high of 24 points to power the Lady Vols past LSU, 74-65, on January 27th, 2019, at Thompson-Boling Arena for their annual "Live Pink, Bleed Orange" game.
Sophomore center Kasiyahna Kushkituah contributed a career-high 14 points and eight rebounds, while freshmen Jazmine Massengill and Zaay Green scored 12 and 10 points, respectively.
Tennessee (13-7, 2-5 SEC) forced 25 turnovers, recorded 44 points in the paint and grabbed 19 offensive rebounds in the win.
The Tigers (12-7, 3-4 SEC) had three players with double-digit points, with guard Khayla Pointer leading the pack with 17 points and five assists. LSU junior forward Ayana Mitchell logged a double-double of 12 points and 10 rebounds.