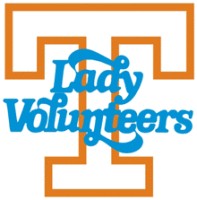 Auburn, AL – Tennessee Lady Vols basketball junior Rennia Davis tallied a double-double with 22 points and 10 rebounds, and freshman Jordan Horston hit a runner in the lane with 0.6 seconds left on the clock to lift the Lady Vols to a crucial 56-55 win at Auburn to close out the regular season on Sunday afternoon.
The victory improved the Lady Vols' record to 20-9 overall and 10-6 in the SEC, earning them a four-way tie for third place in the SEC regular season with Texas A&M, Kentucky and Arkansas.
Based on the tie-breaking format, UT earns the No. 6 seed for next week's SEC Tournament and will play at 7:30pm CT on Thursday at Bon Secours Wellness Arena in Greenville, SC.
The Tennessee Lady Vols will meet the winner of Wednesday's contest between No. 11 Missouri and No. 14 Ole Miss.
The double-double was the 29th of Davis' career (11th this season), tying Bashaara Graves for 10th all-time among Lady Vols. Redshirt senior Lou Brown was Tennessee's next highest scorer, posting nine points off three-of-six shooting from behind the arc.

Auburn (10-17, 4-12 SEC) was paced by senior Daisa Alexander, who finished with 15 points, followed by sophomore Robyn Benton who had 11.

Lou Brown scored the first points of the game, knocking down a baseline three just under two minutes into the first quarter. Benton answered for Auburn, hitting a jumper on the other end to pull the score to 3-2, but Davis and Rae Burrell combined for six unanswered points to give UT a 9-2 lead by the 6:21 mark.
After an AU timeout, Jazmine Massengill stretched UT's cushion to nine before Unique Thompson converted on a pair of free throws to set off a 7-0 Tigers run that put them within two with two and a half minutes left in the frame. Brown, Davis and Jessie Rennie combined for four-straight 3-pointers in the closing minutes, building UT's lead to nine before Morgan Robinson-Nwagwu hit two free throws just before the quarter's end to close within 23-16 to start the second period.

Benton hit a free throw to pull AU within six at the start of the second, but Kamera Harris put in a layup on the other end, sparking a 7-0 UT run that stretched the lead to 30-17 with six minutes to go in the quarter. UT went cold offensively following the break, while AU rallied within five points off a 10-2 run to trail just 32-27 at the half.

Tamari Key scored her first points of the game at the start of the second half, hitting a layup off a Davis assist to stretch UT's lead to seven. Davis then added three quick points herself to put the Lady Vols up 37-27 three minutes in.
Auburn's full-court press began causing problems for UT, though, and the Tigers converted Tennessee turnovers into points, pulling within three off a pair of layups and a Benton 3-pointer before Davis stopped the surge with a layup of her own.
The five-point deficit held until the 3:00 mark when Benton hit a free throw to pull AU within four. UT responded, closing out the period with a 6-0 run fueled by Jaiden McCoy, Horston and Davis to give the Lady Vols a 48-38 lead heading into the final stanza.

Auburn came out swinging on its first possession of the fourth, cutting UT's lead to seven off an Alexander trey. Alexander struck again on the next play, hitting a layup to pull AU within six. The deficit remained at six points until Annie Hughes hit a baseline jumper with 6:37 to play that pulled the score to 50-47.
Burrell hit the second of a pair of free throws to lift UT back up by four, but Hughes hit another jumper to cut it to two with just over four minutes remaining in the game. Auburn then forced a shot clock violation, and Thompson hit two free throws on the other end to tie the game at 51-all with three minutes left.
Kasiyanah Kushkituah responded with a layup on the other end, and UT came up with a pair of defensive stops before Horston hit a free throw with 13 seconds left in the game to stretch the Lady Vols' lead to three. With 3.8 seconds remaining Alexander was fouled by Horston behind the arc, and in her last game in Auburn Arena, the senior hit all three shots to tie the game at 54-all.
But Horston would redeem herself on the next possession, driving through the lane to score on a six-foot runner to give UT a two-point lead with .6 second left in the game. Before the ball was inbounded, a foul was called on UT to send Alexander to the line. She knocked down her first one, but her second free throw came up short and Tennessee escaped with a 56-55 victory.

Keeping Thompson In Check
Auburn junior Unique Thompson entered the game averaging 16.6 ppg. and 11.6 rpg. and was fresh off recording her 41st career double-double against Missouri. Tennessee managed to hold her to just six points and five rebounds on the day.

20+ Davis
With 22 points against Auburn, Rennia Davis recorded her sixth 20+ game of the season and the 13th of her career, putting her at ninth all-time among Tennessee Lady Vols.

Dominating The Boards
The Tennessee Lady Vols out-rebounded the Tigers by a commanding 50-26 margin. UT has now out-rebounded 21 of 29 opponents on the season and boasts a +11.4 rebounding margin.

20-Win Season
With the victory over Auburn, UT claimed its 20th win of the season. Tennessee has now posted 20-win seasons in 43 of the last 44 years.

Team Effort
Every Tennessee player who saw action against AU contributed at least two points to the victory, and UT's bench outscored Auburn's 15-9.
Next Up For Tennessee Lady Vols
The Tennessee Lady Vols basketball team will travel to the SEC Tournament in Greenville, SC, beginning play on Thursday. They will face the winner of the No. 11 vs. No. 14 match-up at 7:30pm CT. The game will be broadcast on the SEC Network and on Lady Vol Network radio stations.