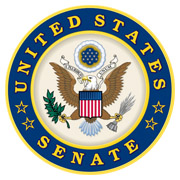 Washington, D.C. – This week, we're praying for the people of Ukraine as they defend themselves against Putin's attempt to rebuild the old Soviet Union. I urge President Joe Biden to stand up to Putin and demonstrate America's resolve to support Ukrainian sovereignty.
The United States backs the people of Ukraine!
My office is ready to assist Americans trying to evacuate the region.
Resources for Tennesseans in Ukraine
My team and I are closely monitoring the situation in Ukraine. The U.S. Department of State has issued a level 4 Travel Advisory and urges all U.S. citizens to leave the country immediately.
U.S. citizens planning to depart Ukraine should consult the Department of State guidance on how to cross land borders when departing Ukraine. The Department of State has stationed support teams near the Ukrainian border in Romania, Hungary, Slovakia, and Moldova to provide assistance to U.S. citizens, and have opened a Welcome Center for U.S. citizens in Poland.
For Tennesseans needing assistance:
U.S. citizens seeking emergency assistance in Ukraine should complete this online

form

or call 1.833.741.2777 (in the United States) or 1.606.260.4379 (from overseas) for immediate assistance.
U.S. citizens who decide to remain in Ukraine and who do not depart immediately as advised, should also complete this online

form

so that the State Department may better communicate with you.
If you need further assistance, my office is standing by to help:
Phone: 202.224.3344
You can find additional resources below:
Weekly Rundown
President Joe Biden's disastrous Afghanistan withdrawal left 13 U.S. service members dead and hundreds of Americans stranded. That's why I sent a letter with Senator Hagerty to the Biden administration expressing concerns over their lack of plans to safely evacuate American citizens from Ukraine.
Click here to learn more about how my office can help.
I met with local mayors, sheriffs, business owners, and community leaders in East Tennessee last week to discuss the importance of securing the southern border, challenging Big Tech, and controlling rising inflation.
Big Tech has a proven track record of exploiting our children and grandchildren for profit. Read more about my bipartisan work to lay down much-needed safety guide rails here.
Marsha's Roundup
It's time to respond to dictators like Putin and Xi with tough action — starting with removing Russia from the SWIFT banking system. @MariaBartiromo @MorningsMaria pic.twitter.com/Czl09R6Wgf

— Sen. Marsha Blackburn (@MarshaBlackburn) February 24, 2022
ICYMI