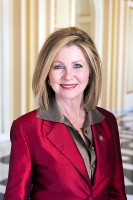 Clarksville, TN – The Pentagon announced today that it plans to trim the number of Army troops by 13 percent beginning in 2013.   U.S. Congressman Marsha Blackburn calls this "Dangerous."
"The number one priority of our government is to protect the American people from threats to our nation.  It is extremely dangerous for President Obama to gut our nation's defense when we all know it is already spread too thin," Blackburn told Clarksville Online.
Earlier today, Defense Secretary Leon Panetta said he was seeking to reduce the number of active US Army soldiers from 570,000 in 2010, to 490,000 by 2017.  Panetta proposed a $613 billion budget for the year starting in October-a $525 billion base spending plan and $88.4 billion for combat operations primarily in Afghanistan.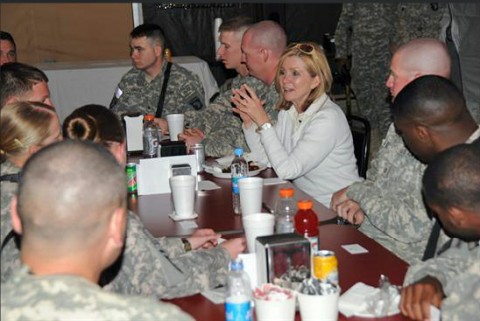 Blackburn went on to say, "Unlike our President, I regularly speak with our commanders on the ground and take their concerns seriously.  I have assured General McConville that my focus will remain to support our troops and military families stationed at Fort Campbell.  I will fight to ensure that the brave men and women of the 101st Airborne, who played such a vital role fighting in the Global War on Terror, continue to have the resources they need to remain the best fighting force in the world."
Earlier in the day, House Armed Service Committee vice chairman, Representative Mac Thornberry, dismissed reports that the Pentagon will request two new rounds of base closures.  Thornberry said the earlier round of closures was "Bitter" and questioned how much closing those bases saved the Defense Department.   Thornberry said he's not eager to go through more rounds of closures and expects Congress to stick to the original plan of 2015, instead of what Panetta has suggested.
Congressman Blackburn went on to say, "I will also continue to work with General Haston and do everything within my power to maintain the National Guard and Reserves that this President seems to want to destroy."
You can hear an exclusive interview with Congressman Blackburn tomorrow morning on Clarksville's only news talk and sports radio station, WJZM at 8:30am.
The interview can also be heard at the website at www.wjzm.com. The show will also be available on podcast at www.wjzm.com/podcasts .