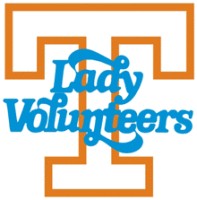 Knoxville, TN — Excited about the opportunities before them, a pair of Lady Vols are preparing to begin stints of play abroad with USA Basketball this summer.
Rising University of Tennessee junior Ariel Massengale earned a spot on the USA World University Games Team, which will play July 8th through 15th in Kazan, Russia. Rising sophomore Bashaara Graves, meanwhile, heads to Panev?žys, Lithuania, for the FIBA U19 World Championship for Women on July 18th through 28th.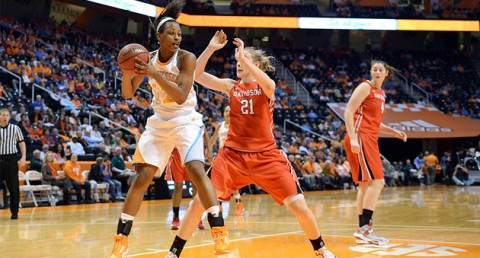 Massengale travels to Colorado Springs, CO, June 25th, where she will practice with the USA squad from June 25
th
through June 30th before departing on July 1st for Kazan. The Americans will train in Kazan from July 3
rd
through July 7th before beginning competition with Pool B play on July 8th vs. Belarus. Czech Republic and Brazil also are in that pool with the U.S.
A product of Bolingbrook, IL (Bolingbrook H.S.), Massengale is one of seven USA Basketball gold medalists who return to lead the 2013 Women's World University Games team.
"It's a great feeling," Massengale said. "I'm really excited and looking forward to it. Just being able to represent your country and play the game you love and being able to compete with some of the best players in the world."
"I'm excited about Ariel," Tennessee Head Coach Holly Warlick said. "She's worked hard in the off season. She's earned it. It's a great accomplishment for her to make the USA team."
A part of three gold-medal winning squads, Massengale most recently helped the USA triumph at the 2011 FIBA U19 World Championship. She averaged 7.2 points, 4.3 rebounds and 4.3 assists per game. For her efforts on that squad, Massengale was named to the five-member All-FIBA U19 World Championship Team.
In 2010, Massengale helped fuel a win at the FIBA U17 World Championship, averaging 10.1 ppg., 3.3 rpg. and 5.4 apg. In 2009, at the 2009 FIBA Americas U16 Championship, her numbers included 12.0 ppg., 3.4 rpg. and 4.8 apg.
"I think the leadership part is going to be huge for her (in helping UT next season)," Warlick said. "We need her to be solid. We need her to be consistent. I think USA basketball is going to be the most important thing she does, leading the team and getting them where they need to go. It's going to be a great asset for us when she brings that back home and helps lead our team."
"I'm going to learn a lot from my teammates and coaches and just bring that experience back," Massengale said. "It will help me bring some leadership to my teammates here at Tennessee and just get ready for the upcoming season."
Graves, meanwhile, makes her way to Colorado Springs on July 1st and will train from July 2nd through July 9th. From there, the squad will head to Lanzarote, Canary Islands, to play in the Lanzarote International Tournament from July 12th through July 14th and then to Panev?žys for workouts and a scrimmage on July 16th and 17th.
The U.S. opens Pool D play on July 18th vs. host country Lithuania. China and Mali also are in the same pool.
"I'm excited to play on the USA team again," Graves said. "Getting the opportunity to play for your country is always awesome."
"Bashaara is a product of hard, hard work," Warlick said. "Bashaara has earned that position and I think she'll do a great job. I think the training she had with Tennessee (last season) is going to help her take her game to the next level."
Graves is one of five members of the 2012 USA U18 National Team that captured the FIBA Americas U18 Championship last August to make this year's squad. She will once again play for the same coaching staff that includes among it head coach Katie Meier (University of Miami) and assistant coach Nikki Caldwell, a former Lady Vol player and coach who now is head coach at LSU. Graves averaged 7.4 points and 6.8 rebounds, and she shot 52 percent from the field.
The 6-foot-2 Graves, the 2013 SEC Freshman of the Year and a Full Court Freshman All-American, will try to win her fourth international gold medal. She helped USA U18 and U16 squads to FIBA Americas Championships in 2009 and 2012 and aided the U17 squad to a 2010 FIBA World Championship.