APSU Sports Information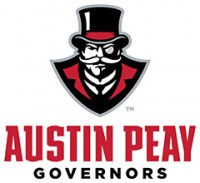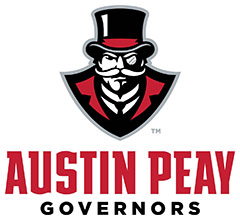 Clarksville, TN – Austin Peay State University's 313 student-athletes posted a 2.914 grade-point average during the recently completed Spring 2014 semester, the athletics department announced Wednesday.
The 2.914 cumulative GPA accumulated by the department's student-athletes was the eighth-best mark in program history. It also is the fifth consecutive semester the group posted a 2.90 GPA or better.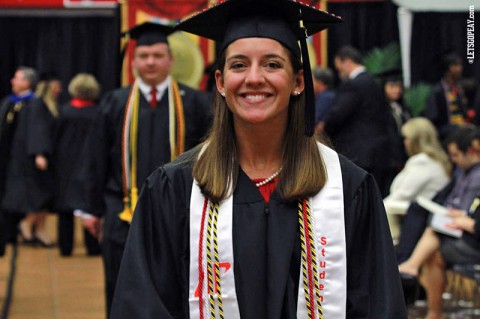 "Our culture of excellence is the classroom is the most important measure of what it means to be a student-athlete" said Austin Peay athletics director Derek van der Merwe. "Our foundation of success will always be academic excellence. We are proud of these student-athletes.  We are proud of what this says about our commitment to student-athlete success."
The department named 170 student-athletes to the Spring 2014 Athletics Director's Honor Roll, representing 54.3 percent of the department's student-athletes. Included in that tally were 37 student-athletes named to the President's List – recording a perfect 4.0 GPA during the semester, up 11 from Fall 2013 – and 85 student-athletes named to APSU's Dean's List, earning a 3.5 or better GPA.
Ten of the department's 16 teams posted a 3.0 GPA for the semester, led by the men's tennis team which posted a 3.63 GPA, with all seven team members earning spots on the Athletic Director's Honor Roll, including three that received President's List honors.
The other teams posting 3.0 or better GPAs were volleyball (3.52), women's golf (3.51), women's basketball (3.42), women's cross country (3.29), soccer (3.26), men's basketball (3.20), men's golf and softball (3.14 each) and women's tennis (3.02).
A complete listing of the Fall 2013 Athletics Director's Honor Roll can be found below. Individuals named to the Austin Peay Dean's List and President's List also are noted.
Established in 1990-91, the Athletic Director's Honor Roll recognizes the outstanding academic accomplishments of Austin Peay State University student-athletes. To earn recognition student-athletes must achieve at least a 3.0 grade-point average for a semester.
The Austin Peay athletics department will recognize the student-athletes named to the honor roll during halftime of the October 18th football game against Murray State.
Spring 2014 Austin Peay Athletics Director's Honor Roll
(DL) – Dean's List (3.5+ GPA), (PL) – President's List (4.0 GPA)
Baseball
Cayce Bredlau
Jared Carkuff
Sean Cleary
Garrett Copeland
Jake Corum (PL)
Mason Dillon (PL)
Griffin Ganick
AJ Gaura
Rolando Gautier
Tommy Hager
Zach Hall (DL)
Mark Hendrick
Shane Lantigua
Wesley Purcell
Britte Underwood (DL)
Zachary Walton (PL)
Matthew Wollenzin
Men's Basketball
Cory Arentsen
Chris Freeman
Fred Garmon (DL)
Thomas Greer (PL)
Matt Hasse (PL)
Preston Herring
Chris Horton
Joshua Ledbetter
Serigne Mboup
Will Triggs (PL)
Zavion Williams (DL)
Women's Basketball
Emily Fox
Aspriona Gilbert
Alexis Hardaway
Lauren Maki (DL)
Symantha Norton
Jennifer Nwokocha (PL)
Nicole Olszewski (PL)
Beth Rates (DL)
Jacey Scott (PL)
Kristen Stainback (PL)
Lauren Yarbrough (DL)
Cheer
Elizabeth Clark (DL)
Hailey Deaux (DL)
Brooke Jones (PL)
Megan Molina
Nicolas Oberg
Eric Roberts (PL)
Taylor Saucedo (DL)
Frank Traughber (DL)
Men's Cross Country
Alex Haycraft (PL)
Tyler Kepley (DL)
Cory Nwaiji
Martin Rejman (PL)
Women's Cross Country & Track & Field
Erika Adams
Saavon Alexander
Molly Basch (PL)
Sharese Braziel (DL)
Michella Carter
Kimberly Dominguez (DL)
Alexis Eldridge (PL)
Jessica Gray
Xiamar Hudson
Hannah Johnstono
Breigh Jones (DL)
Chancis Jones (DL)
Brianna Kelly (DL)
Unjala Lester (PL)
Terri Morris
Kathryn Pickle
Kymmalett Ross
Dance
Hayley Beard (DL)
Savanna Greenway
Sierra Hines (PL)
Taylor Springer
Lindsay Thuerbach
Kara Wyatt
Football
Zach Amis
Hunter Branch (DL)
Reese Bulmash (PL)
Ben Campbell
Josh Carroll (PL)
Michael Dunphy (DL)
Max Ewoldt
Kyle Harrison (PL)
John Houston
Jay Kelley
Paton Lovett (PL)
Mickey Macius (DL)
Melvin McDaniel
Jalen Miller
Raymond Mulitalo
Adam Noble (PL)
Mitchell Potts (DL)
Rip Rowan
Jacob Sexton
Jared Sexton (PL)
Iosua Siliva (DL)
Walter Spears
Stephen Stansell (PL)
Evan Toby
Isaiah Tuiasosopo
Julian Virgo
Bradford Wilmer (DL)
Men's Golf
Chris Baker
Anthony Bradley
Oliver Dickson
Erik Hedberg (DL)
Marco Iten (DL)
Alasdair MacLennan (DL)
Trey Tarpley (DL)
Women's Golf
Amber Bosworth
Jessica Cathey
Rachel Deaton (PL)
Morgan Kauffman
Meghan Mueller (DL)
Tala Mumford
Kelsey Schutt (PL)
Soccer
Emily Anderson
Natalia Ariza
Tatiana Ariza (DL)
Brianna Avitabile
Katie Emig (DL)
Gina Fabbro (DL)
Nikki Filippone (DL)
Emily Kink (PL)
Mary Ruth Locastro
Shelby Olszewski
Corey Osborn (PL)
Claire Pultz (DL)
Andy Quiceno (DL)
Joceline Quiceno
Courtney Sheppard (DL)
Natalie Smith
Taylor Van Wagner (DL)
Morgan Zigelsky (DL)
Softball
Allie Blackwood
Courtney Brower
Laurel Burroughs (DL)
Maecy Charleston
Kayla Davidson
Lauren de Castro (PL)
Vinchenza DiBenedetto
Ashley Eisenbraun
Christiana Gable
Chandler Groves
Sidney Hooper (DL)
Marissa Lake
Taylor Mills (DL)
Niya Sparks
Kristin Whitmire
Men's Tennis
Jasmin Ademovic
Evan Borowski (DL)
Iago Seffrin (PL)
James Mitchell
Manuel Montenegro (DL)
Dimitar Ristovski (PL)
Aleksas Tverijonas (PL)
Women's Tennis
Andra Cornea
Ornella Di Salvo (PL)
Isabela Jovanovic (DL)
Jovana Karac
Vanessa Tavares
Volleyball
April Adams (DL)
Cami Fields (PL)
Lauren Henderson
Lizzy Bales
Liz Landon (PL)
Sydney Litchfield (DL)
Aubrey Marsellis (DL)
Hillary Plybon (PL)
Jada Stotts (DL)
Samantha Strother