Written by Courtney O'Connor
NASA's Jet Propulsion Laboratory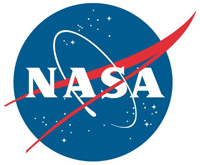 Pasadena, CA – NASA invites social media followers to apply for credentials to get a preview of the Orion spacecraft's first flight test during NASA Social events December 3rd involving each of its 10 centers.
Orion will launch on a United Launch Alliance Delta IV Heavy rocket from Space Launch Complex 37 at Cape Canaveral Air Force Station in Florida. Liftoff is targeted for 4:05am PST (7:05am EST) December 4th.
NASA Socials are in-person events for people who engage with the agency through social media networks. Events will be held simultaneously at NASA centers including: Ames Research Center in Moffett Field, California; Glenn Research Center in Cleveland; Goddard Space Flight Center in Greenbelt, Maryland; Johnson Space Center in Houston; Langley Research Center in Hampton, Virginia; Marshall Space Flight Center, Huntsville, Alabama; Stennis Space Center near Bay St. Louis, Mississippi; and the Jet Propulsion Laboratory in Pasadena, California, which is hosting a joint event at JPL with the Armstrong Flight Research Center, Edwards, California.
Each center will be connected via a multi-center NASA Television simulcast with NASA's Kennedy Space Center in Florida during its event, which was previously announced.
Along with a discussion on Orion and NASA's plan to send humans to Mars, participants will get a unique behind-the-scenes look at the diverse work of the agency through center tours and presentations by scientists, engineers and managers. The events also will provide guests the opportunity to interact with fellow social media users, space enthusiasts and members of NASA's social media team.
Registration for these NASA Socials opens at 2:00pm PDT (5:00pm EDT) Friday, October 24th, and closes at 2:00pm PST (5:00pm EST) Sunday, November 2nd. People may register for NASA Socials at multiple locations but will be chosen only for one event. All social media accreditation applications will be considered on a case-by-case basis, and the number of attendance slots varies by center.
No two locations are the same. Each center has a different itinerary depending on its location.
The event being held by NASA's Jet Propulsion Laboratory and NASA Armstrong Flight Research Center will take place at JPL in Pasadena, California. Up to 40 social media followers will learn about the Southern California centers' contributions to Orion and NASA's Journey to Mars.
The program includes a behind-the-scenes tour of JPL, with stops at the Mars Yard, where engineering models of our Curiosity rover are tested in a sandy Mars-like environment; and the Spacecraft Assembly Facility, where hardware for upcoming projects is under construction. Guests will interact with those who design, build, test and operate the robots that precede human explorers, as well as those developing new technology, like the Low-Density Supersonic Decelerator (LDSD), a system that will help land humans safely on Mars.
Experts from NASA Armstrong will discuss their role in testing Orion's Launch Abort System, designed to propel the Crew Module safely from a launch pad or in-flight emergency.
An Armstrong pilot will give a briefing on NASA's Ikhana unmanned aircraft system (UAS), which will serve as a chase aircraft feeding live video of the Orion capsule as it makes its way to splashdown on December 4th.
For more information on each center's activities and the requirements for NASA Social registration, visit:
http://www.nasa.gov/social-orion-multicenter
For more information on Orion and its first test flight, visit:
Follow the Orion mission on Facebook and Twitter at:
http://www.facebook.com/nasaorion
and
For information on connecting and collaborating with NASA, visit: