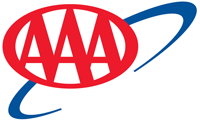 Knoxville, TN – Older adults who have stopped driving are almost two times more likely to suffer from depression and nearly five times as likely to enter a long-term care facility than those who remain behind the wheel, according to a new report released by the AAA Foundation for Traffic Safety and Columbia University.

The study examined older adults who have permanently given up driving and the impact it has on their health and mental well-being.

The importance of understanding the effects this lifestyle change has on older adults is essential, as the number of drivers aged 65 and older continues to increase in the United States with nearly 81 percent of the 39.5 million seniors in this age group still behind the wheel.

"This comprehensive review of research confirmed the consequences of driving cessation in older adults," said Peter Kissinger, President and CEO of the AAA Foundation for Traffic Safety. "The decision to stop driving, whether voluntary or involuntary, appears to contribute to a variety of health problems for seniors, particularly depression as social circles are greatly reduced."

The AAA Foundation's report on Driving Cessation and Health Outcomes for Older Adults examined declines in general health and physical, social, and cognitive functions in former drivers.
With the cessation of driving, the study found:
Diminished productivity and low participation in daily life activities outside of the home
Risk of depression nearly doubled
51 percent reduction in the size of social networks over a 13-year period
Accelerated decline in cognitive ability over a 10-year period
Five times as likely to be admitted to a long term care facility
The latest report in the AAA Foundation's Longitudinal Research on Aging Drivers (LongROAD) project, Driving Cessation and Health Outcomes for Older Adults consisted of a systemic literature review of previously published studies pertinent to the health consequences of driving cessation. Sixteen studies met the criteria for inclusion. The full report can be viewed here.
"Roughly 10,000 people in the U.S. turn 65 every year. In Tennessee, 13 percent of our population is age 65 and older. It is important that drivers talk to their families and have a plan in place for maintaining mobility and independence once they retire from driving," said Don Lindsey, AAA Tennessee Public Affairs Director. "AAA's Driver Planning Agreement is a guide for families to plan together for future changes in driving abilities before they become a concern."
As a leading advocate for senior driver safety, AAA provides many programs and resources for senior drivers including Roadwise Review. AAA Roadwise Review Online is a free, confidential screening/self-assessment tool developed by AAA to help older driver's measure certain mental and physical abilities important for safe driving. In as little as 30 minutes, users can identify and get further guidance on the physical and mental skills that need improvement—all in the privacy of their own home.
For more information on all the free resources AAA offers to older drivers, visit SeniorDriving.AAA.com.
About the AAA Foundation for Traffic Safety
Established by AAA in 1947, the AAA Foundation for Traffic Safety is a 501(c)(3) not-for-profit, publicly-supported charitable educational and research organization. Dedicated to saving lives and reducing injuries on our roads, the Foundation's mission is to prevent crashes and save lives through research and education about traffic safety. The Foundation has funded over 200 research projects designed to discover the causes of traffic crashes, prevent them and minimize injuries when they do occur.
Visit www.AAAFoundation.org for more information on this and other research.
About The Auto Club Group
The Auto Club Group (ACG) is the second largest AAA club in North America.  ACG and its affiliates provide membership, travel, insurance and financial services offerings to approximately 9 million members across 11 states and two U.S. territories including Florida, Georgia, Iowa, Michigan, Nebraska, North Dakota, Tennessee, Wisconsin, Puerto Rico and the U.S. Virgin Islands; most of Illinois and Minnesota; and a portion of Indiana.
ACG belongs to the national AAA federation with more than 55 million members in the United States and Canada and whose mission includes protecting and advancing freedom of mobility and improving traffic safety.
Sections
News
Topics
AAA, AAA Foundation for Traffic Safety, Columbia University, Florida, Georgia, Iowa, Knoxville TN, Michigan, Nebraska, North Dakota, Peter Kissinger, Puerto Rico, Seniors, Tennessee, United States, Wisconsin