#14/15 Tennessee (7-2)  vs. #15/12 Stanford (6-2)
Wednesday, December 16th | 9:00pm ET (8:00pm CT)
Standford, CA | Maples Pavilion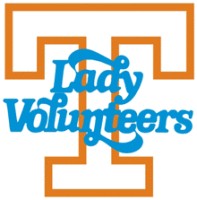 Knoxville, TN – The #14/15 Lady Vols (7-2) are on the West Coast to take on #15/12 Stanford (6-2) at Maples Pavilion on Wednesday night. Tipoff is slated for 9:00pm ET (8:00pm CT), and the game will be broadcast on ESPNU and online on WatchESPN.
No. 14/15 Tennessee continues a three-game road swing with a trip to the West Coast for games against a pair of top 15 opponents this week. On Wednesday, December 16th, the Lady Vols tangle with #15/12 Stanford (6-2) at Maples Pavilion in a 9:00pm ET (8:00 CT) telecast on ESPNU.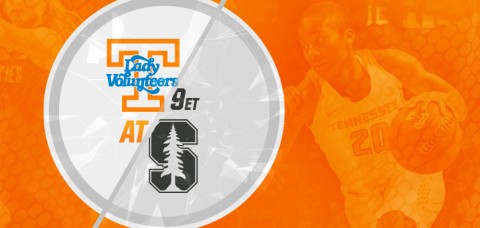 On Saturday, December 19th, UT heads to Corvallis, OR, to take on #7/7 Oregon State in a 9:00pm ET (8:00 CT) showdown on Pac-12 Networks.
This week's games will be the final contests before the players depart for winter break. Players return to campus on December 26th and UT plays its final game of 2015 on December 30th when Stetson comes to town for a 6:00pm CT match-up.
The Lady Vols had a quick turnaround between trips after trekking to Kansas to beat Wichita State, 58-51, on Friday night. After arriving back in Knoxville Tennessee around 1:30am Saturday, the Lady Vols practiced Sunday morning and departed for California.
Due to flight delays, however, the party had to split up and take separate flights to the West Coast on Sunday, with most arriving in Palo Alto late in the early hours of Monday morning and the rest by early afternoon after departing Monday morning.
Under Holly Warlick, Tennessee is 28-10 in road games, 55-7 at home and 10-5 at neutral sites for a total of 92-22.
Tiffany Greene (PxP) and Carolyn Peck (Analyst) will describe the action for the Tennessee-Stanford game, with their broadcast being carried by ESPNU and via WatchESPN. Mickey Dearstone will have the call for the Lady Vol Network radio/online broadcast.
The Series vs. Stanford
This is the 33rd all-time meeting between these programs, and the Lady Vols own a 23-9 record vs. the Cardinal in a series that dates back to December 18th, 1988. This marks the 32nd time both schools are ranked in the top 20 when they've played, and there have been 14 occasions when both teams were ranked in the top five of either the AP or USA Today polls.
Wednesday night's game will mark the first time in the history of the series that at least one of the teams is not ranked in the top 10. UT won last season's meeting in Knoxville, as the #11/12 Lady Vols stymied #7/7 Stanford, 59-40, on December 20th, 2014, to end a three-game Cardinal winning streak in the series.
Stanford, though, has won in three of the last four meetings and in four of the last six in the series, including the last four tilts at Maples Pavilion. Tennessee is 5-7 all-time vs. the Cardinal at Stanford, losing in its last four trips to California.
Meanwhile, Tennessee is 12-2 in Knoxville vs. Stanford and 6-0 at neutral sites, demonstrating just how tough a place Maples Pavilion is to secure a win for visiting teams. One of those neutral site wins for Tennessee, came in the Lady Vols' run to NCAA Championship trophy number eight, when the Lady Vols defeated Stanford, 64-48, on April 8th, 2008 in Tampa, FL.
Prior to the Cardinal and Lady Vols battling to a 4-4 record over their last eight meetings, Tennessee won 11 games in a row over their West Coast foes from 1997-2006.
UT and SU have needed overtime to settle scores in six contests, with the club from Rocky Top holding a 4-2 record. Stanford has a 2-1 OT series advantage at Maples Pavilion. UT is 64-18 vs. the Pac-12 Conference.
UT-SU Have Oregon Connections
Tennessee junior Jordan Reynolds and Stanford junior Kailee Johnson were high school teammates and helped Portland (Ore.) Central Catholic win the 2013 Class 6A state championship. Reynolds, Johnson and two other Tennessee players, Mercedes Russell (Springfield/SHS) and Jaime Nared (Portland/Westview H.S.), all hail from Oregon and played on the same AAU team.
About The Cardinal
Stanford fell to 6-2 on the season Sunday, dropping a 77-69 decision to #5/5 Texas in Austin. The Longhorns led by seven at the half, 39-32, and pushed the lead to as many as 13 in the final frame before winning by eight.
Lili Thompson led the Cardinal in the loss, firing in 21 points and tallying six assists, five rebounds and two steals in 36 minutes. Erica McCall posted a double-double for the Cardinal, turning in 14 points and 13 rebounds to go along with five blocked shots. Despite McCall's effort, Texas outrebounded Stanford, 44-29, grabbing 16 offensive boards.
Stanford's other loss came at home to Santa Clara (61-58) on November 23rd.
SU beat Gonzaga on the road on November 15th, 65-48, and has victories over Dayton (74-66) and Purdue (71-65 OT). Thompson leads Stanford in scoring on the season at 19.5 per game, while McCall is the team's top rebounder at 11.0 per contest.
Stanford is coached by Tara VanDerveer, who is 959-219 overall in her 37th year, including 807-168 in her 30th season on the Farm. A year ago, Stanford was 26-10, tied for third in the Pac-12 and advanced to the NCAA Sweet 16.
About The Lady Vols
Holly Warlick's squad went on the road for the first time this season and picked up a tough win at Wichita State (58-51) on December 11th. The victory was a gut check for the squad, which had lost two of its last three before that trip. Tennessee has two losses this season, just as it did a year ago when it faced back-to-back games vs. Stanford and Oregon State.
Defensively, UT is allowing only 55.7 points per game and has allowed only two teams to score more than 57 points. Tennessee is holding opponents to only 38% from the field and 35% from the three-point line. The Lady Vols have won the rebounding battle against every opponent except for Virginia Tech, with whom UT tied.
In games Tennessee has won, Bashaara Graves has led the team in scoring (14.2) and rebounding (10.2) and has shot 81% (33-of-41) from the floor. In losses, she has averaged 5.5 points and 7.5 rebounds and shot 40% (4-of-10). Graves also got to the free throw line in the wins (19-of-25, 76%) vs. losses (3-of-4, 75%).
The first quarter has been Tennessee's best period thus far, as the Lady Vols have scored their most total points in the opening frame (171/15.6) and allowed the fewest (106/11.8). Five times in its last seven games, Tennessee has shot 40% or lower on field goals.
Three-point shooting has been another sticking point, with the Lady Vols hitting only 23% on the year and shooting 8% vs. Penn State and Syracuse, 17% vs. Chattanooga, 13% vs. Wichita State and 5% vs. Va. Tech.
Tennessee is generating 21.2 turnovers per game via an average of 12 steals per game, but the Lady Vols are surrendering 17.7 turnovers of their own per contest, including 20 vs. Wichita State. Free throw shooting has been UT's most accurate way to score, with the team hitting 73%, including efforts of 75% or better in five games.
UT has four players scoring in double figures thus far, including Diamond DeShields (13.6), Mercedes Russell (12.1), Bashaara Graves (12.0) and Te'a Cooper (10.9).
Broadcast Information
Online | ESPNU
Play by Play: Tiffany Greene
Analyst: Carolyn Peck
Radio | Lady Vol Network
Play by Play: Mickey Dearstone
Online/Mobile
www.UTsports.com
Free audio stream only
www.WatchESPN.com
Free video stream to registered cable subscribers